We spotted SUNO New York on one of our fave style blogs – Shop Liquorice then on the pages of Elle then on Michelle Obama some months ago. So we have been waiting for the perfect time to feature the label.
Suno just released their Spring Summer/2010 lookbook and they did not disappoint.
Absolutely love the 'clean' feel of the clothing and the styling is on point!
SUNO was formed in 2008 by Max Osterweis after more than a decade of collecting textiles in visits to Kenya. The prospect that Kenya's recent post-election turmoil might keep foreigners from visiting or investing in a country overflowing with natural resources, talent, and good will became the catalyst to actually do something with those collected fabrics. Building a successful and visible company that employs local Kenyan talent, treats workers fairly, and showcases some of Kenya's artistry, could potentially affect positive and lasting social and economic change.
The design and development for SUNO takes place in New York City, employing skilled sample and pattern makers in New York's Garment district. The patterns and samples are then brought to Kenya where the garments are artisinally produced in small workshops. The inspiration for this first collection comes from both the women of coastal East Africa and the women of downtown New York. This first collection from SUNO for Spring/Summer 2009 consists of 1000 individually numbered one of a kind pieces incorporating vintage Kenyan kangas. Although design and development will stay in New York and production will stay in Kenya, future collections' inspiration will come from future travels.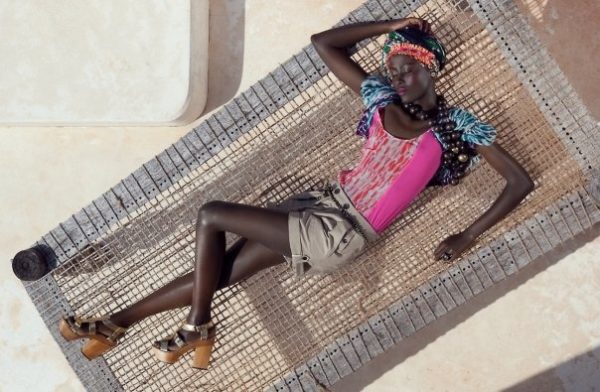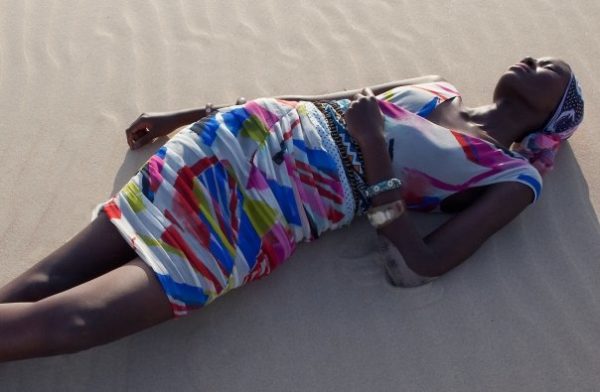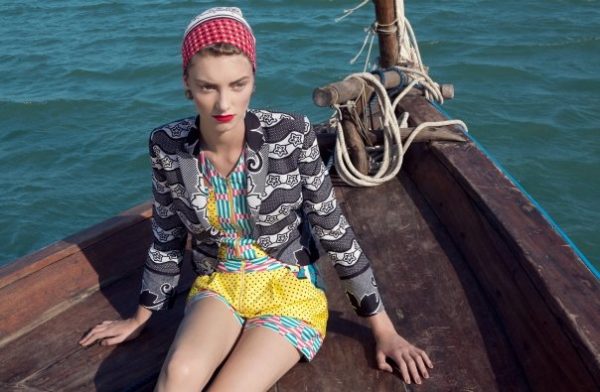 [slideshow id=148]