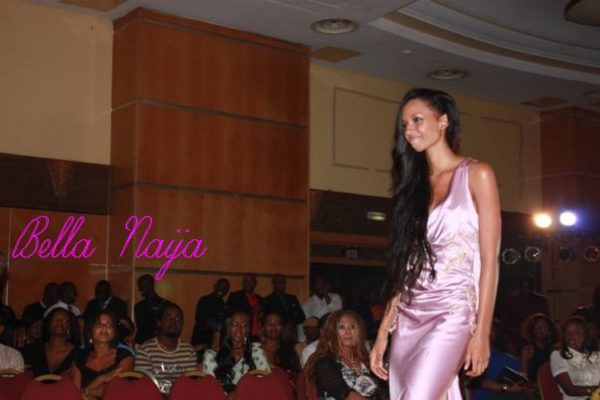 Created in 1983, the Elite Model Look contest has become the largest glamorous and prestigious model search in the world. It is an essential form of scouting for Elite's 37 worldwide agencies. The contest gives the agencies' managers the opportunity to evaluate the contestants a chance to launch successful careers as professional models.
Each year, and in over 50 countries, local organizers, strictly recruited by Elite, set up regional and national contests, in which some 350,000 applicants take part.
Last year, Tracy Onyekachukwu won the Nigerian competition and went on to the Elite Model Look International competition held in Sanya, China. She is currently signed to Elite UK and was spotted strutting on the London Fashion Week ramps this week. This year the Elite Model Look in collaboration with their Nigerian partners Beth Modelling Agency were searching for the fiercest model in Nigeria. At the casting call held at Protea Hotel in Ikeja, over a thousand girls from all over the country were screened and only a handful were chosen for the finale.
The Elite Model Look event held on the 19th of September 2009 at the Eko Hotel and Suites in Lagos was an affair to be remembered. It wasn't just about viewing beautiful looking girls. It was much more than that. The models put on a show worth attending. From dancing down the runway to the infamous talent showcase that sent the audience roaring with laughter.
After a 2 hour wait (I should have known better than to arrive exactly on time) although the invitation said 6pm prompt, the show started at about 8pm. Representatives from the top fashion labels in Nigeria showed up with a glass of champagne in one hand and a designer bag in the other. With Moët & Chandon as an official sponsor of the event, there was enough champagne to keep guests light on their feet. Industry execs like Ruth Osime of ThisDay Style and Matthew Mensah strolled in looking dapper in his all black suit. Even Nollywood actress Genevieve graced us with her presence.
First, we were introduced to the models strutting down the runway in bikinis. Now these were true Nigerian beauties 5"6 and up and I kept saying 'where did they find these Nigerian beauties?' – America's Next Top Model definitely had nothing on them. In all there was one model who caught the audience as she STOMPED down the runway (and I mean that literally) she literally bounced down the runway stomping back and forth. It definitely commanded the attention of everyone in the room, not to mention she was quite breath taking. One could definitely imagine her on a billboard in New York modeling Sean John jeans half naked except for pearls hanging down her chest.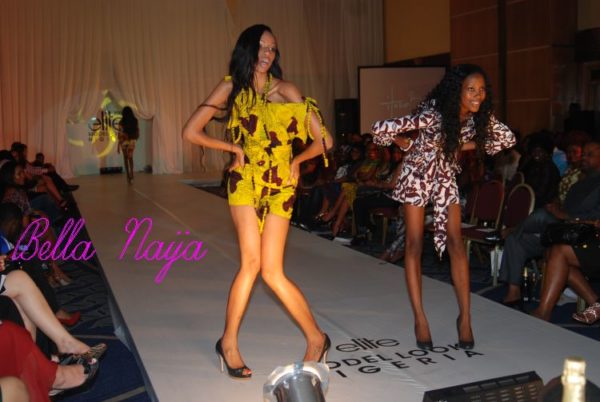 Next up the models walked down the runway in clothes from Ituen Basi but they did it quite differently. They danced down the runway in Beyonce's "Single Ladies". Winding their waists and giggling as they did so (Tyra Banks would have surely frowned at one Model who thought she was at a dance competition, totally forgetting to model as she danced). At the end of the day, it was the stomping beauty that turned heads as she sat down on the runway in sunglasses and proceeded to execute the Dutty Wine (surprising as it may seem the crowd cheered) she showed that she had some type of personality.
The girls also modeled clothes by UK based designer, Samantha Cole and then strutted down the runway in slinky evening wear. They all looked beautiful but one person shone – her evening dress was actually my fave and the most beautiful in my opinion. The crowned winner of the night was Annette Begg. Her gown was gorgeous but her walk was definitely not fierce. She'll learn to walk and she has the beauty and personality to make it in the modeling world. Annette is a graduate of Vivian Fowler Memorial College for Girls and is of Nigerian and Trinidadian/Toboggan heritage. She has appeared in quite a few music videos recently including D'Banj's Suddenly. It is great to see her make the tough transition from commercial modelling to the runway. As her prize for winning the Beth/Elite Model Look Nigeria competition, she will receive 5 million naira towards international tuition and also gets a chance to compete alongside other national competition winners from 70 other countries at the Elite Model look finale taking place in Sanya, China on the Oct 18th 2009. We wish Annette a very successful modeling career.
Make us proud babe!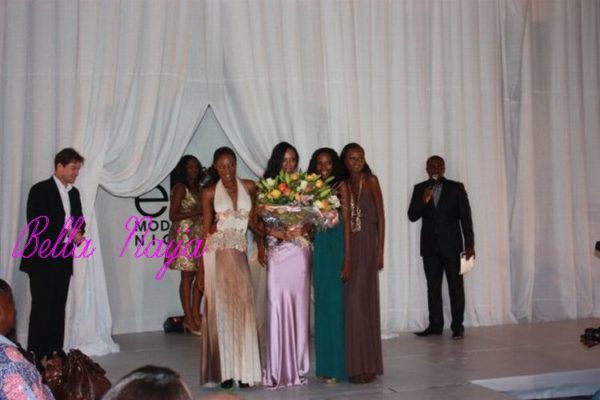 Elite Model Look Nigeria 2009 – Swimsuits by Melissa Odabash
[nggallery id=145]
Elite Model Look Nigeria 2009 – Ituen Basi
[nggallery id=146]
Elite Model Look Nigeria 2009 – Samantha Cole
[nggallery id=147]