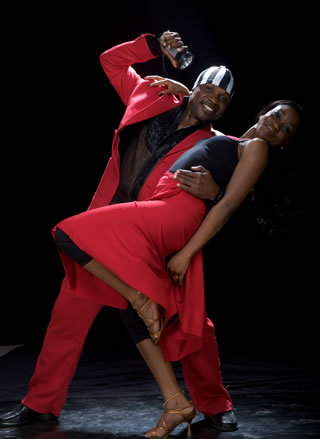 The first set of eliminations from Season 2 of Celebrity Takes 2 have been announced – rapper Kel and musician Zaaki Adzzay are the first celebrities  to go.
They had been up for nomination alongside Fathia Balogun and Faze but the viewers "spoke" with their votes and now only 8 celebrity/dancer teams are left in the
competition.
Up for eviction this week are Obiwon and his dance partner Lillian, Dakore and Edet, Yinka Davies and Gbenga, Faze and Folake, finally, Fathia and Buddy.
Lets see who will be eliminated this week!
Do you have any faves so far?
One of the best things about Celebrity Takes 2 is the costumes. Besides the dancing, the costumes are definitely the next best thing! They range from sexy to funny to downright bizarre but that just adds to the fun element of the show. Check out photos from a recent episode.











TV Viewing Times
DBN: SAT 9:30 – 10: 30PM WED 9:30 – 10: 30PM
STV: SAT 9 – 10PM, WED 3:30 – 4 PM
HITV: SUN 7 – 8 PM, WED 3:30 – 4:00PM
AIT: SUN 6 – 7PM