Duro Olowu's fall 2010 ready-to-wear collection features deliberate haphazard combinations of vibrant colours in eccentric prints. The collection engages with sombre tones of grey and black while also entertaining an eclectic desire for colour with wool pieces with intriguing geometric patterns and patchwork print dresses.
Complementing the delicate chiffon dresses in floral and geometric prints are pieces with a little less flow and lot more finesse.
I particularly adore the structured pieces in this collection, the wool swing skirts with a 70's vibe, the cropped pants but, most especially the capes and coats in contrasting solid colours, with some given a modest retro edge with hooded necklines and colour block pocket details.
Their cuts are classic and these pieces can fit in any closet, as they are easily wearable and will have a general appeal.
I like that we are presented with a variety of looks in this collection; you get the ultra feminine 'free spirited' prints, for which their beauty lies in the sheerness of the fabrics and the softness of the cuts and also you have  the confined sophisticated silhouettes.
The red geometric wool cape is my favourite piece in this collection. I absolutely adore it! I love how he combines a bold colour with a futuristic geometric pattern, the chic appeal of the button details and the waist enhancing wrap belt.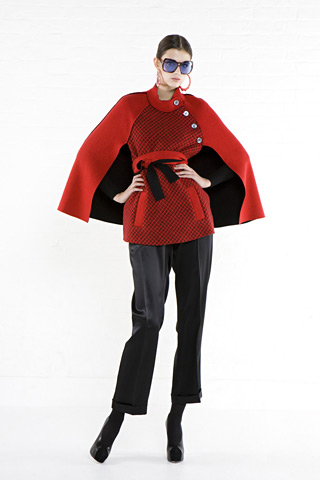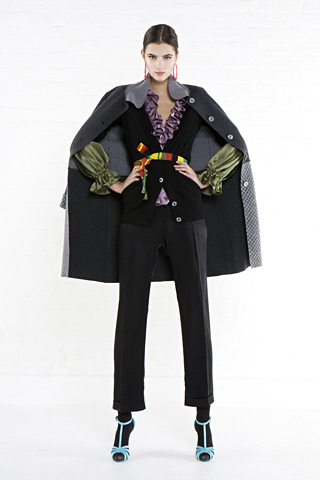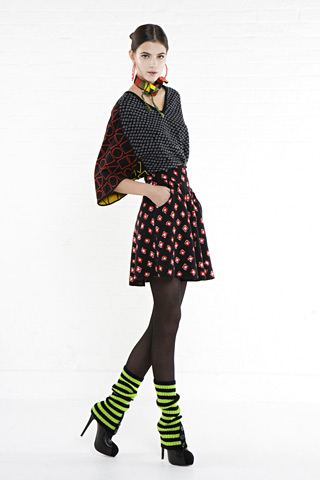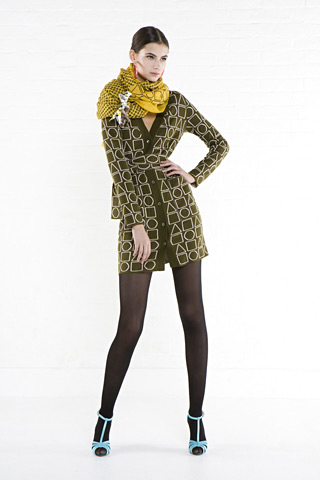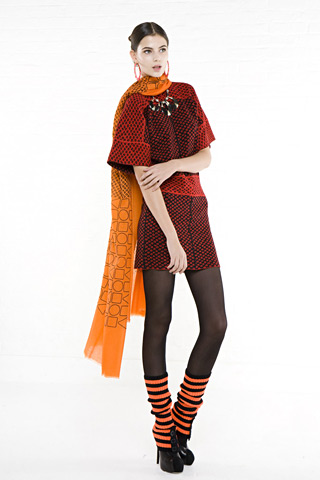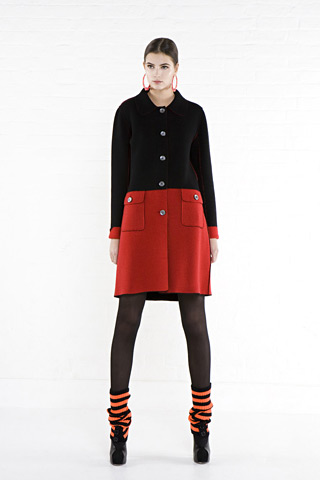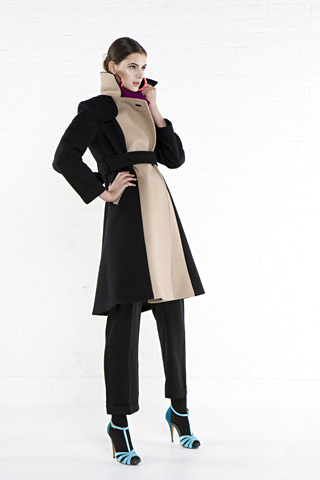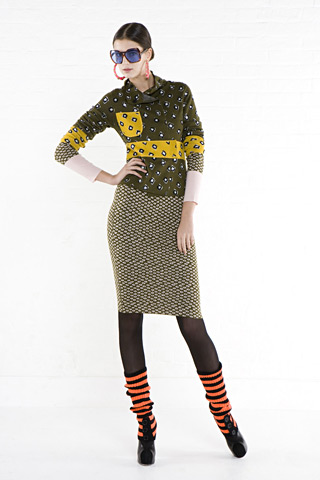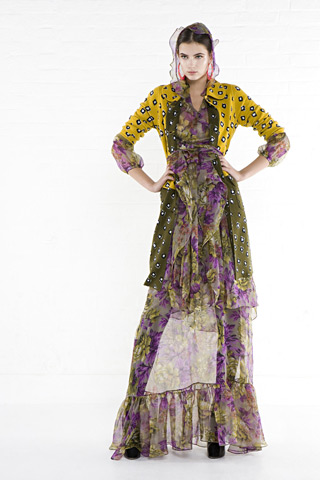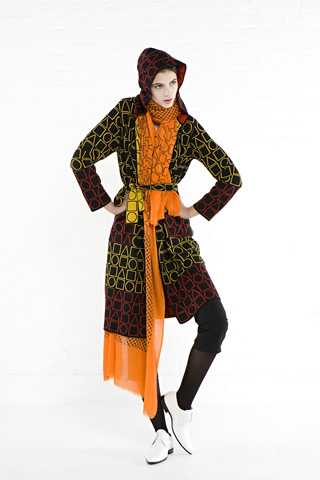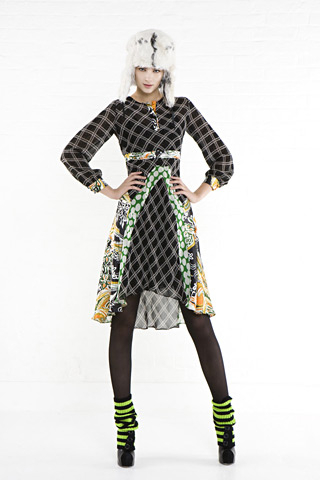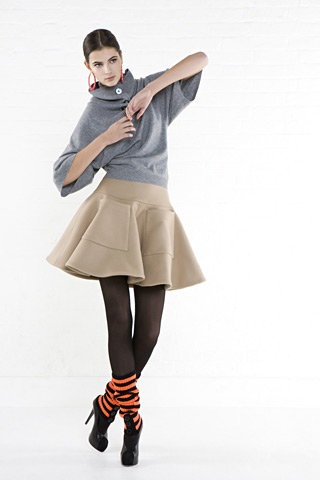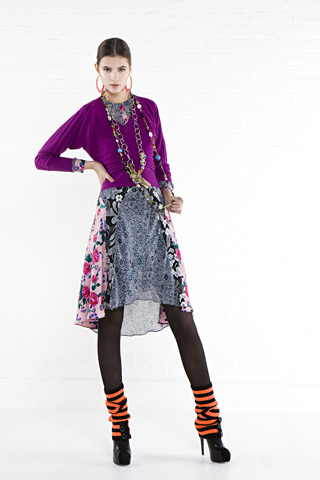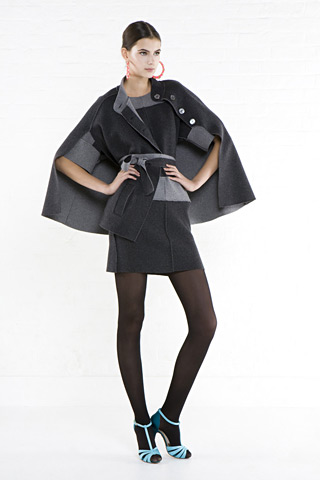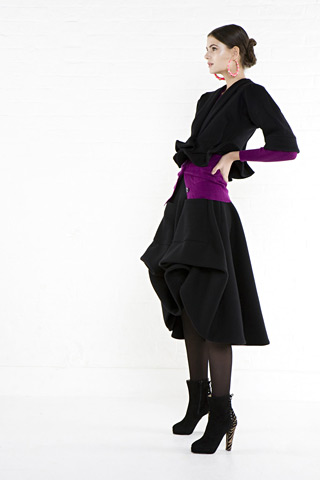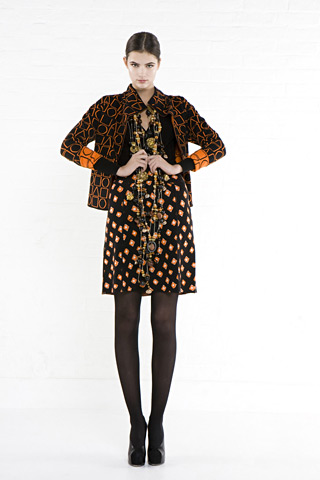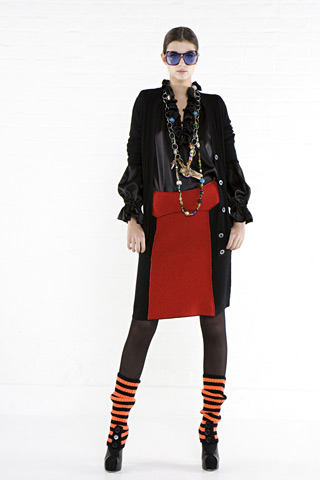 Photo Credit: Style.com