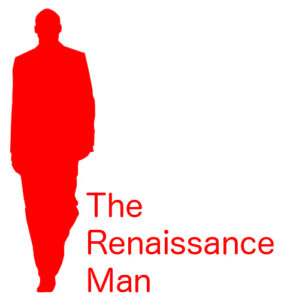 Kilon Sparkles!
About six months ago, Nibikun Lawson and I started remixing the massive hit that is Jay-Z & Alicia Mashonda Beats' Empire state of mind.
We started singing along whenever the song got a spin on decks everywhere from Marquee to Swe Bar and believe me it was much fun.
As I sat in traffic yesterday, my favourite radio duo – Tools and Gbemi (from Beat 99.9FM) – surprisingly were doing the same. They only managed to remix the chorus (which I must admit was brilliant, by the way), but, I have taken upon myself to remix the first verse, chorus and bridge, making it relevant to the18+ million Lagosians who walk the thin-pedestrian walkways whilst dodging okadas splashes and getting a daily balanced diet of gala, plantain chips, lacasera, vijul yoghurt and of course, rat poison.
So here it is people: put your ROC 'kpanda' (fake jewellery) signs in the air:
Yeah I'm out that Ilupeju
Now I'm down in Gbagada
Right next to Charly Boy
But I'll be hood forever
I'm the new Pasuma Wonder
And since I made it here
I can make it anywhere
(Yeah they love me everywhere)
I used to chop in Ghana High
All of my Ghanians (Hey yo)
Right there off Onikan's National Galleria
Brought me back to that Kingsway suya spot
Took it to my stash spot
Documents along Bar Beach
Catch me in the kitchen practising NTA's Maggi Kitchen
Cruising down Bourdillion
Off-white Honda's End of Discussion
Driving so slow
(cause it's a tokunbo-shipped in from Texas!!)
Me friends are out that Ajegunle
Home of that boy Daddy Showkey
now I live in City People
and I brought my boys with me
Say what's up to gbogbo awon big boyz in computer village & surulere
Still sipping Gulder
Urinating over "Please don't urinate here" signs
Okada and Keke maruwa riders give me high-5
Egbon, I be Spiked out
I could slap a LASTMA
…and you can tell by my attitude that I'm MOST DEFINITELY FROM…
LAGOS!!!
Concrete jungle where dreams are made of,
There's nothing you can't do,
Now you're in LAGOS!!!
These streets will make you feel brand new,
the traffic horns will deafen you, the olopas will harass you
Let's hear it for Lagos, Lagos, Lagos
[Bridge]:
One hand in the air for eko oni baje,
third Mainland, Carter lights, egunje dreams all looking pretty,
no place in your abule that can compare,
Put your ogogoro in the air, everybody say yeaaahh
come on, come,
yeah,
This week's Friday Track is Cheryl Cole's Parachutes. This is Pop-tastic!
Enjoy!!
[youtube]http://www.youtube.com/watch?v=-AWoZmAxKxg[/youtube]