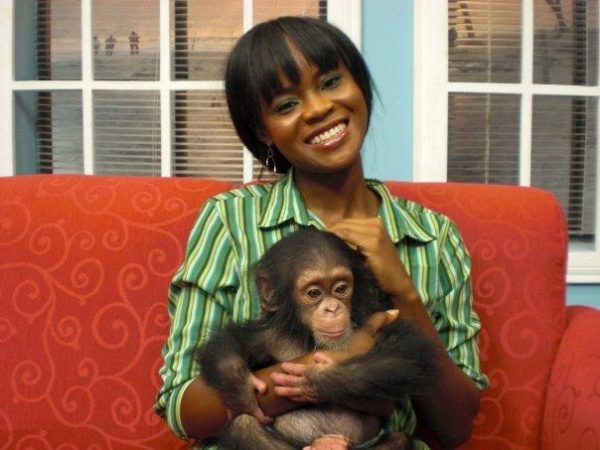 It's hard to believe that it has only been 3 years but in that short time, Adaure Achumba left an indelible mark at Silverbird Television. The Journalism graduate of University of North Carolina – Chapel Hill joined Silverbird TV in January 2007 after completing an internship with CNN's Los Angeles Bureau.
While at Silverbird, Adaure served the role of Anchor, News Reporter and Producer. She was responsible for two shows, "HotLens" which took a look at issues affecting society from the perspective of individuals, families and communities as well as co-anchoring the breakfast show "Today on STV".
Adaure created "Today at STV" with the intent of bringing sparkle to morning television in Nigeria – Everyday news, politics and a gab fest. With the experience of a veteran TV Producer and a dedicated crew and cast, the show became a must watch and a point of call for various personalities from all walks of life, both local and international.
In an exclusive with chat with BellaNaija.com, Adaure shared that "I moved to Nigeria to work with Silverbird in a bid to explore the journalism and tv industry and explore freelance opportunities with international tv networks. It was more so an experiment that was supposed to last 2 years and I had no expectations whatsoever. I kept an open mind and allowed things to happen and here I am 3 and a half years down the road not regretting my move. I learnt a lot while working at Silverbird and built some wonderful relationships both personally and professionally. I am also deeply grateful for the people I worked for, Ben, Roy and Guy Murray-Bruce for making me a part of their vision. Most people pray for a good boss, I got three great bosses"
When asked why she decided to leave, Adaure had this to say, "The best time to make a grand exit is when the ovation is loudest. Despite being the best darned job I've had yet, I'm yearning for a different sort of challenge and that's necessitated moving on. 3 and a half years is really the point where palms start to itch for many like myself and unless we act on that itch we'll remain restless within our spirits"
Here is what's next for this promising young talent, Adaure will take time out to explore Nigeria. During her time at Silverbird, she showed her love for the environment and animal advocacy. Therefore, its no surprise that she will be travelling and 'culturally exploring' our great continent, she plans to visit the Monkey Drill Ranch in Calabar and go gorilla tracking in the Cameroon mountains. On a professional level, Adaure will pursue academic goals and continue to work on projects in the field of journalism.
Congrats Adaure! We at BN wish you all the best.
Check out photos of some of the special moments Adaure had at Silverbird