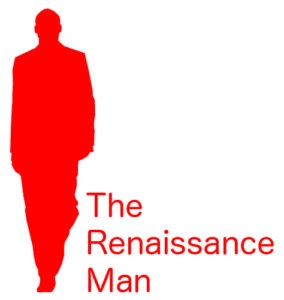 Kilon Sparkles!
You know company names have really come a long way in Nigeria.
When I was growing up – starting a business was so far beyond my comprehension and to see my mother start businesses was such an inspiration.
Back then, what I felt was most important about starting a business was getting the company name and identity right. To do this, I always thought it could only take one format. You name it after yourself or you create a name out of your initials or just add …& sons at the end of your surname.
My mother for instance, thought it was clever to take the first few letters of her kids names to form her first registered company name. The company was called 'FEKEMYET ENTERPRISES' – meaning Femi, Kemi & Yetunde. Do you see the creativity? Genius!
Her second business got the same treatment, LATOMBADES NIGERIA LIMITED – using the first initials of the remaining brood – Olayiwola, Tokunbo, Bamidele and Adesola.
And so on, I remember seeing business cards around the house then; they were always companies like Ajanoku & Sons, Malam Hassan & Wives, Okitipupa & Co. Limited
I guess it was a sense of pride for that generation, it was perhaps leaving behind a legacy, something for the kids to hold on to or at least they liked to believe it was.
But today, I've noticed that businesses have almost done a 360, gone are the days when business owners try to name the company after the head of the house, today, we are just outdoing ourselves with the creativity.
I was at a beautiful event few days ago, and I asked one of the ushers who were the event planners and she responded with "…it was organised by Eventful Events.." with a certain head rotation almost like I had just asked "Do dogs have 4 legs?". How could I have not known?
I had to get tell my cousin a day later – we both cracked our faces with laughter.
I now started remembering some other company names that had cracked me up in traffic in the past especially around Adeniran Ogunsanya or Herbert Macaulay in Yaba. Some of the best have included Ghana-must-go Travels (A travel agency), WristMachine Enterprises (Swiss watches retailer), Drunk Parlor (A Bar), Owambe Cakes (A wedding cake company)
But this is not to say our parents' idea have become completely obsolete, all you need to do is go into the heart of Balogun Market and you'll find that most lace Merchants still love for their names to be part of the signpost, i.e. 'Bimlat' Fabrics, Alhaja's Kupions, Peperempe Laces, etc.
In the past, even I have gotten some interrogation from relatives about my company name, they are like "What exactly is this Renaissance?" Is that your middle name? Why not use your name?
I'm like errr….Bobo Communications or Omotayo Public Relations & Sons, might result in my proposals permanently sitting in the dustbin.
This week's Friday Track is Drake and his destined to be a Summer anthem, 'FIND YOUR LOVE'. Click to Listen
We love this!
Enjoy!