It is the first ever World Cup being held on African soil. The excitement all around the world is electrifying as South Africa hosts the 2010 edition of the World Cup.
Billions of people worldwide will all have their eyes on Africa for the next month as the world's top players and teams battle for the ultimate sports prize.
Last night, a concert was held to celebrate the World Cup. International stars including the Black Eyed Peas, John Legend, Alicia Keys and Shakira performed. While African stars including Hugh Masakela, Angelique Kidjo and Lira also delivered outstanding performances at the Orlando Stadium. Profit earned from the event is being donated to "20 Centers for 2010", a charity campaign dedicated to enhancing public health, education and development across Africa
As the country was on a high after the pre-World Cup party, tragedy struck as Nelson Mandela's great granddaugher, 13-year old Zenani Mandela was killed in a car accident caused by a drunk driver. This is simply tragic. We have the Mandela family in our prayers and hope that they are given strength to handle this tragedy.
Earlier today, the World Cup officially kicked off with a dazzling opening ceremony held in Soccer City. The ceremony was awesome with lots of dance, music, fireworks and culture on display.
Today, the first official match will be played as host nation South Africa's Bafana Bafana take on Mexico. Tomorrow, Nigeria's Super Eagles will battle it out against Argentina at the Ellis Park Stadium in Johannesburg. Good luck boys!
See photos from the two events below.
All photos courtesy the Daily Mail Foreign Service & Stuart Franklin/Getty Images Europe
World Cup Opening Ceremony – 11th June 2010 – Soccer City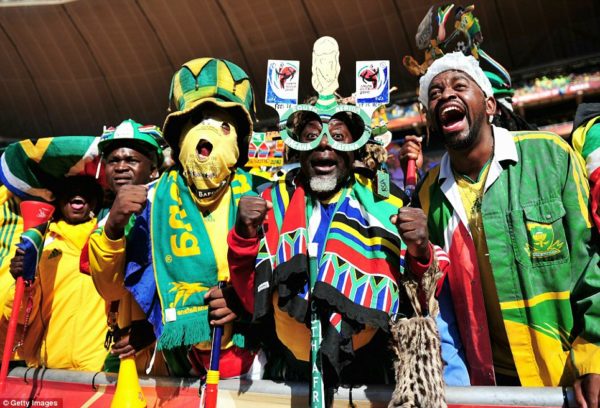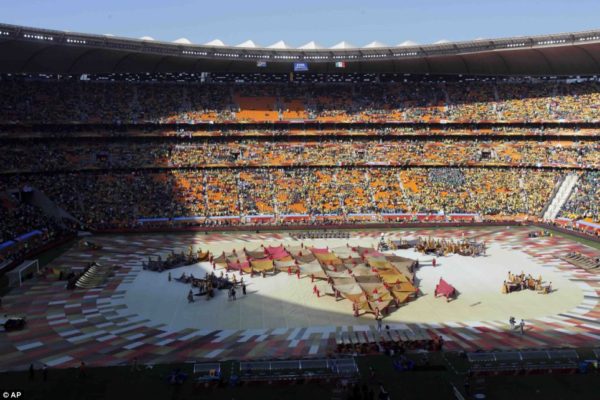 Pre-World Cup Party/Concert – 10th June 2010 – Orlando Stadium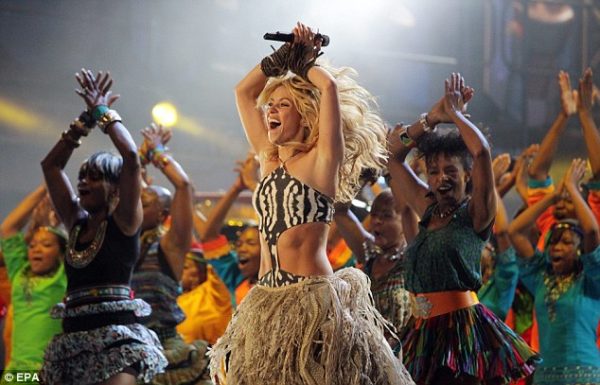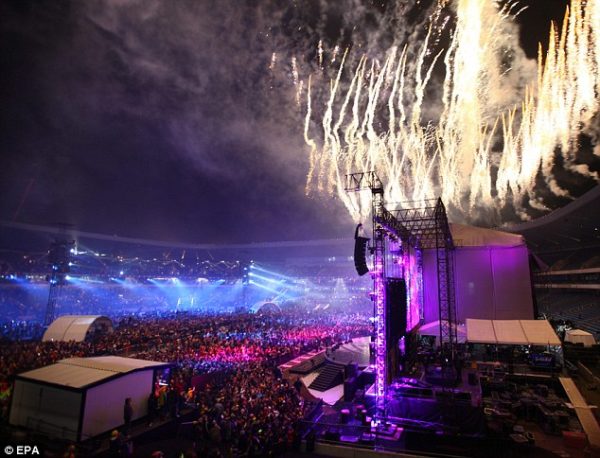 Videos from Pre-World Cup Party/Concert – 10th June 2010 – Orlando Stadium
K'Naan – Wavin' Flag

Shakira & Freshly Ground – Waka Waka

Lira & Hugh Masekela

Black Eyes Peas – Gotta Feeling