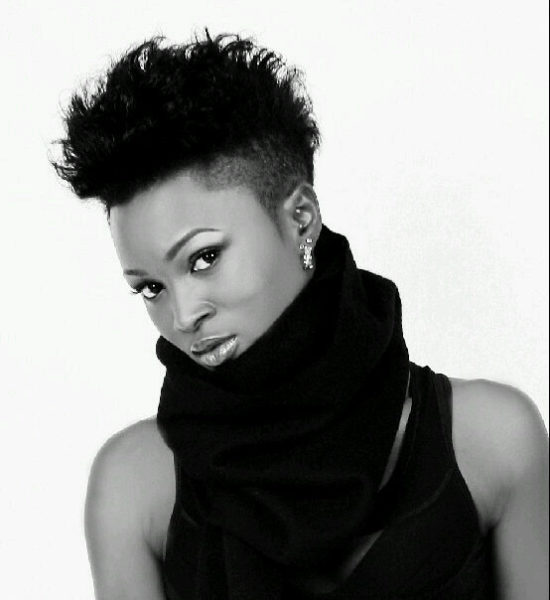 The beauty of music is that it is highly universal and at the same time, very diverse. Universal in the sense that everyone can relate to it and diverse in the sense that there are so many different genres and while Mr B is hot for a particular genre, Mrs B hates it completely. That being said, whether you are a rock head, a jazz fellow, a lover of  the more traditional afro beat or a garage fan, you've got to give Miss Eva Alordiah her due. She is good at what she does.
Eva is a young Nigerian female emcee who hails from Delta State but grew up in Lagos. She started rapping at the age of 13 and decided to go professional at the age of 16.She recorded her first song at 20. When asked why she picked rap music above all the other genres, she said:
"Music is a way of expression for me. If I could do it any better by singing then I would but rapping comes naturally and it's easier for me to relate to people through rap music"
She writes all her lyrics, is very eloquent and delivers her bars beautifully. I am sure she is one to watch out for and the thought of all the competition our music industry is gonna be experiencing gets me really excited.
As far as good female emcees in Nigeria are concerned, they are not many. A complete list would probably make the World's Thinnest Book. Weird MC, Blaise, Kel, Zara, Sasha, Kemistry to name a few (if not all). I'm quite sure Eva is gonna be adding a leaf to this book.
Here is an excerpt from her song Relentless whose link i shall provide along with links to some of her other songs.
"Life is a puzzle and i dunno how to fix her
can't forget the past i'mma need me an eraser
I'm tryna  be the best
I don't care about the rest
They steady on a race just tryna be the first
I gotta get me higher than Branson's virgins
and I ain't never stopping till i can see bengies….."
Click Play to Listen to 3 Tracks by Eva Alordiah
Relentless
[audio:https://www.bellanaija.com/wp-content/uploads/2010/07/Eva-Relentless.mp3]
Click to Download
I Stay
[audio:https://www.bellanaija.com/wp-content/uploads/2010/07/Eva-I-Stay.mp3]
Click to Download
Tonight (Da Grin Tribute):
[audio:https://www.bellanaija.com/wp-content/uploads/2010/07/Eva-TonightDagrin-Tribute.mp3]
Click to Download
My favourite is "I Stay" but then my taste in music is probably far different from yours. Download and Enjoy!