The launch of their new store in Lekki Phase I Lagos was a unique day for the management of the interior décor firm House to Home. The furniture and interior decor firm opened their latest outlet at 32 Admiralty Way in Lekki and succeeded in showcasing some of the incredible talent that we are blessed with in Nigeria.
One of the most striking features of the House to Home brand is the youthfulness of the team, it is great to see young Nigerians achieving remarkable things. The professionalism and creativity exhibited by this crop of young talents was impossible to miss.
Within the House to Home store is a "kids section" beside the building. The section catered for kids so parents could shop with the assurance that their children were well taken care of. With this outlet, House to Home has taken their creativity to another dimension. This new outlet has been set up in such a way that you don't feel like leaving. You end up wishing this space is your home. From the music wafting over piped speakers in every room to the incredible diffused lighting, you feel a sense of warmth and soothing comfort from all the aggravation Lagos throws your way. House to Home presented different rooms as a choice that you might want to make.
From contemporary modern furnishing to Victorian or exotic Middle Eastern varieties, the choice is yours. Even the walls were given different textures to give you a choice of how you would want to feel in your own home. There was a room with marble painted walls, the smoothness of the wall was too hard to resist. Another commendable area was the baby section. There were car beds and lots of functional and fun items that babies would appreciate.
House to Home featured a lot of pieces that were designed by the creative department of the firm. They played with forms and colours. The results were outstanding. These were unique designs one rarely sees, especially since House to home has a policy of making just a few pieces of a particular design rather than mass producing their furniture.
Speaking to a House to Home executive Bukola Adeyeye she opined that House to Home sees interior décor and planning more of an act than just selling furniture. She went on to say "First we ask our clients how they would love to feel when they are in their rooms or offices, and then we work towards making this wish or feeling come true. The happy look on their faces when we deliver, is our greatest reward." She also attributes the success of this young but dynamic company to the boundless energy of the young members of the House to Home team who have refused to think inside the box.
Present at the opening were some discerning members of corporate Nigeria including Kofi Sagoe, Executive Director Subaru Motors Nigeria, Deji Omotosho, CFO ARM, Wale Oki, a former Goldman Sachs UK executive and now a consultant, Bimbo Owolabi, Executive Director of the American based pharmaceutical firm Vital Medix.
Jeremiah Gyang a Jos based musician of Na Baka fame also flew in from Abuja to grace the occasion.
Visit House to Home in Lekki – it is well worth the visit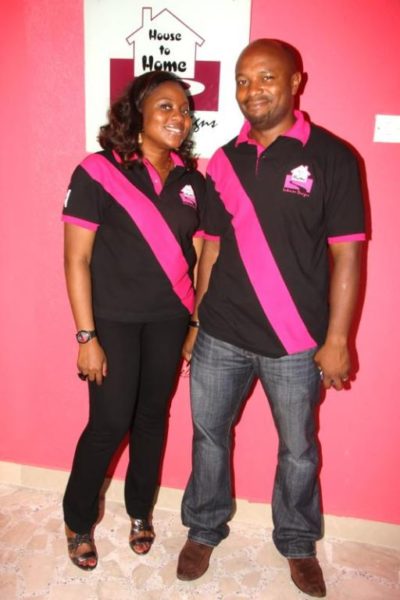 View the well-crafted House to Home furniture below
[nggallery id=230]

___________________________________________________________________________________________
Advertorial – Sponsored Content