Last week, The BN Style Page debuted our new feature- I'm In Fashion, which is dedicated to newcomers in the fashion industry.
I'm In Fashion! serves as a platform to introduce their labels to BN readers. In addition, we hope it will be a forum for interaction; encouraging reader suggestions on the label and recommendations for the designer.
Nigerian fashion designer, Jamie Ugen is the creativemind behind  Touched by Jae (TBJ) a UK based brand and its debut Ready-T0-Wear collection. TBJ  currently specialises in female clothing and boosts of  "a passion to apply and develop creativity and originality through our work. Our clothes are feminine, eye catching and yet comfortable."
Labels Ethos: "At TBJ we pride ourselves in providing an exceptional service to ensure client satisfaction through attention to detail and exclusive product delivery.We aim to give you a memorable experience and leave you with a touch you'll remember by Jae".
About Collection: "Our debut collection is filled with a variety of pieces with colours ranging from bright yellow and orange for the bold woman to navy blue and maroon for the more subtle woman; each piece with detail creating eye-catching pieces. Our skirts are inspired by the high waist fashion of the 70s pushing in the waist paired with the bubble design and straight cut and flared finish emphasizing the hip to accentuate the female figure".
BN Review: The collection features an array of bright colours and styles; we see maxis, peplum tops,  knee-length skirts and full skirt dresses which are all affordable, as prices range from £30-£45. She meddles with dry lace inserts, embellishments and dramatic sleeves. She manages to capture the essence of ready-to-wear as the pieces are wearable and effortlessly made pretty with simplicity. While we see lots of easy, lovable pieces, brand personality seems to be missing with these designs.
With a multitude of "high-street" ready-to-wear brands in a competitive industry, she should focus on building her brand identity.We've seen these designs before, and I would love to see a unique voice given to them that I can instantly affiliate with TBJ. Also, refining the collection, in terms of editing,  finishing to improve the appearance of the designs, and focusing on cuts which flatter the feminine silhouette. I'm loving the youthful vibe I get with the TBJ pieces, the yellow maxi-dress with a print mix is definitely my stand-out piece in this collection.
View full collection below: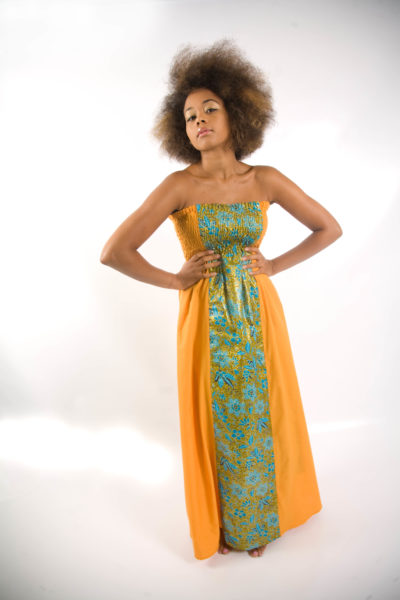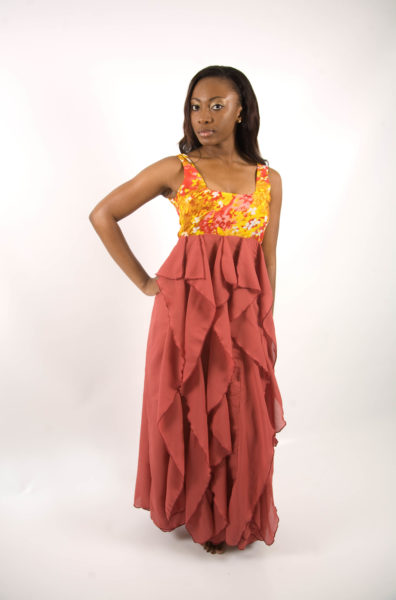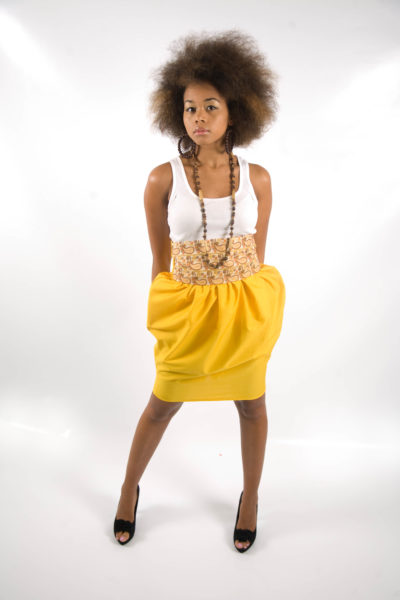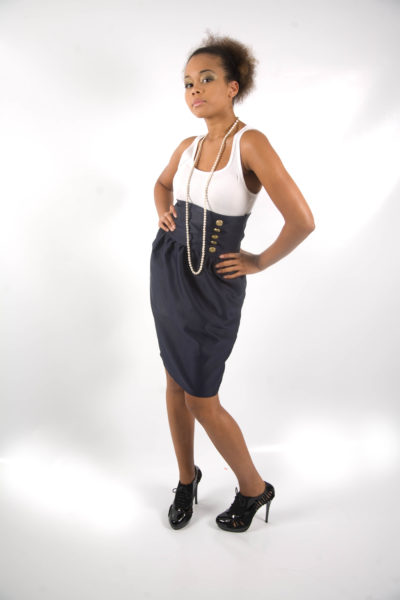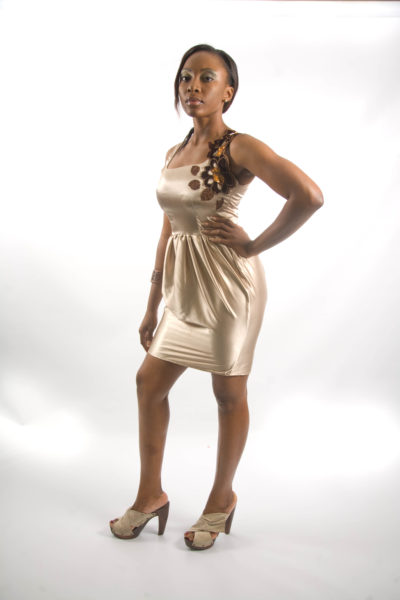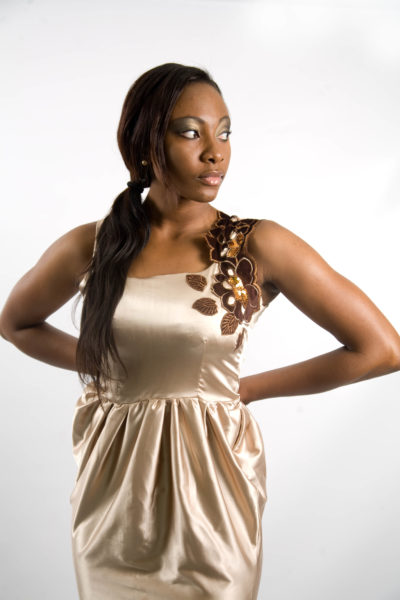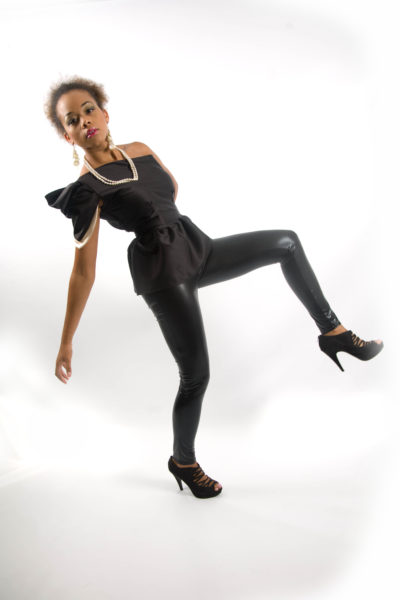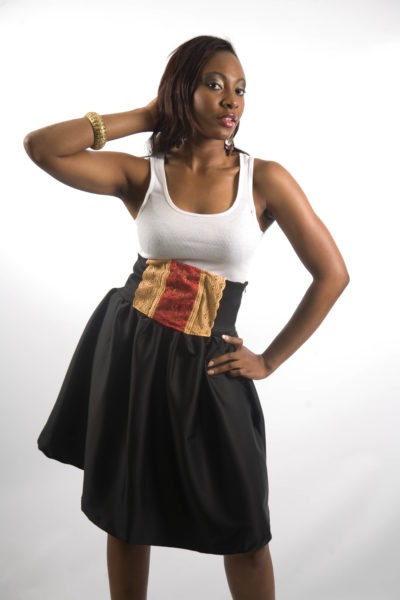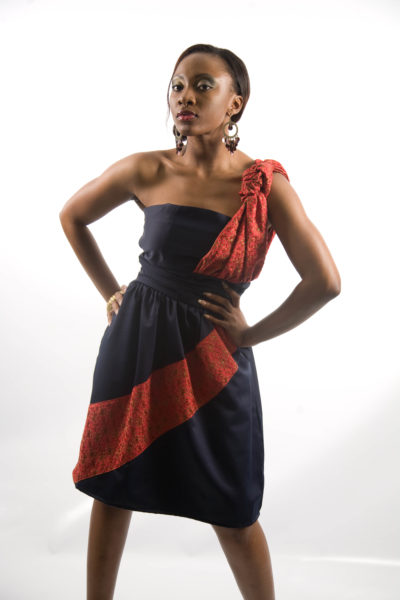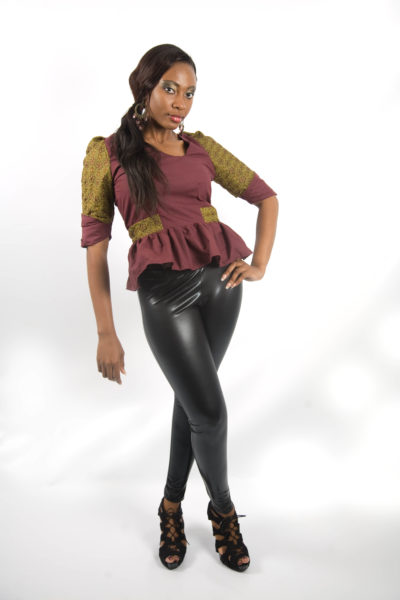 There you have it! Do you agree or disagree with my review?  Would love to hear your opinion on the collection.
We appreciate comments with substance and encourage constructive criticism. The purpose of the 'I'm In Fashion!' feature is to inspire and encourage the new generation of African design talent. Note that designers featured are new to the industry and in most cases, put together their lookbooks on a limited budget.
Click to visit TBJ website
Click to find out how to order pieces in this collection