The Nigerian Fashion Industry is exploding with talent, and there's more coming in with fresh ideas ready to take the industry by storm. I'm In Fashion! is an exciting new feature on the BN Style Page. The feature is dedicated to newcomers in the fashion industry.
I'm In Fashion! will serve as a platform to introduce their labels to BN readers. In addition, we hope it will be a forum for interaction; encouraging reader suggestions on the label and recommendations for the designer.
We launch this feature with 2 month old label, Onyx & Pearl.
Onyx & Pearl is a new Nigerian unisex label that has Adebayo Oke-Lawal as the creative director with his 3 other partners Oluwaseun Abiodun Lisk, Dapo Ajayi and Oyakhire Russell. The label was birthed from an erstwhile conservative menswear label called Lisk. Lisk was started off by Seun and had indeed started receiving accolades from the fashion Industry's conservative audience but Seun being business savvy understood that that wasn't enough thus, the re-branding into a  simpler, but edgier and more fashion forward brand 'Onyx & Pearl' which could only be driven by the mix of these 4 very diverse minds.
Label Ethos: "more than just the clothes" Onyx & Pearl goes beyond clothing, we want our clothes even in its simplicity to speak volumes, change perceptions, break the Nigerian fashion heretic.The Onyx & pearl man is a man that dares to be different, isn't afraid to try new things, he can be a man in pink, yellow or what not, he isn't afraid to be fashion forward. The Onyx & Pearl woman is a woman that understands her sexuality and knows obviating it beautifully doesn't necessitate nudity'.
Inspiration For the collection: "The collection was based on a competition Onyx & Pearl entered last month at Daystar church with the ideology of breaking boundaries behind it. Nigerians are generally believed to have certain perceptions of how Nigerian men and women should dress, what colours they should use and what not, Onyx & Pearl defies that! Letting people know that you can be a man in pink, you can be a modest woman and not wear your grandmas clothing, you can be edgy and not sluttish, the one minded Nigerian was the inspiration behind it".
BN Review: The debut offering from the label features great use of color and interesting fabrication that include leather, snake skin, damask and batik prints. The designs are not exactly spectacular but nonetheless you get the message that the collection and brand as a whole is trying to convey. Their menswear pieces feature colors that seem to be the exclusive provenance of women's fashion, but they've managed to bring formality to it with a masculine touch. The women's pieces are also fun and young with interesting jackets worn alone as dresses and the high waist skirts with fabric in the shape of petals sewn onto it. Although I must confess, this particular petal skirt design was first seen in Obsidian's 'Control' collection. So it might be the case of a copy or a beginning of a new trend, whatever it is, time will tell.
View debut collection "The Haunting" below: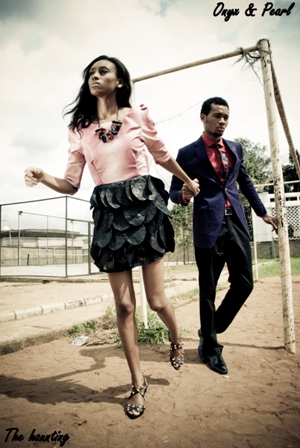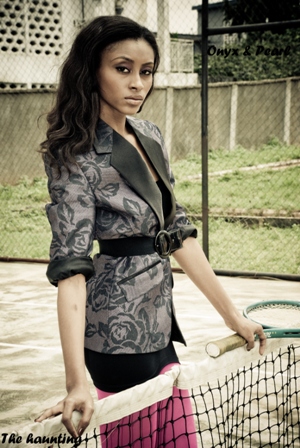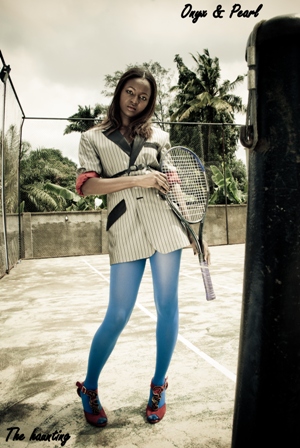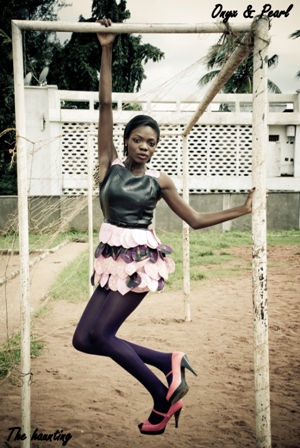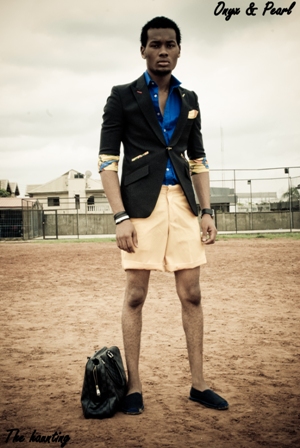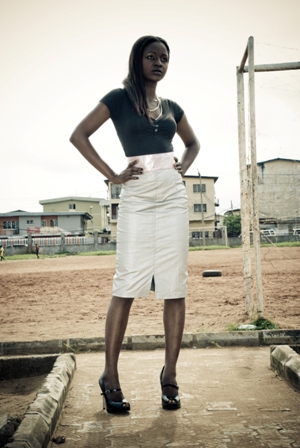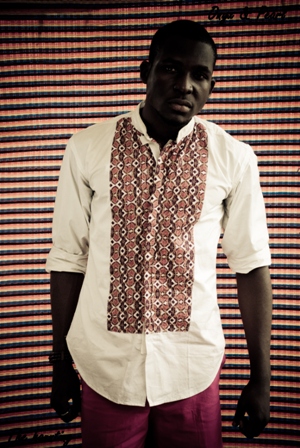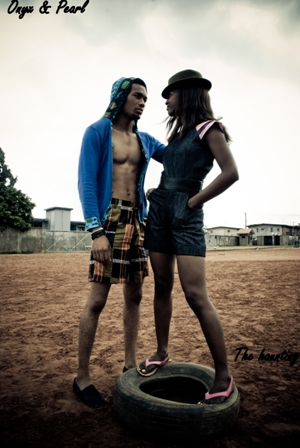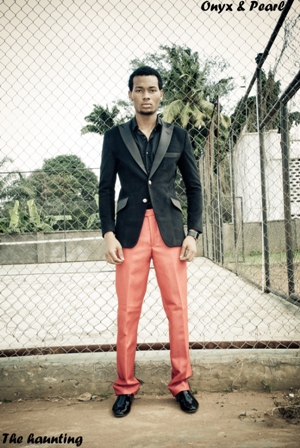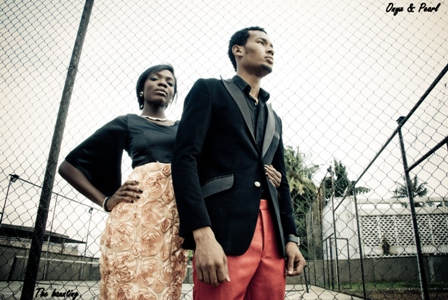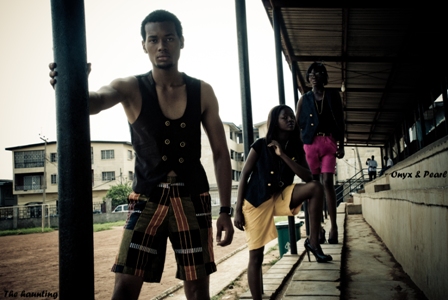 There you have it! What do you think? Would love to hear your opinion on the collection.
E: [email protected]
Click to join Onyx & Pearl facebook group
Photography by Victor Udoh Augustine
___________________________________________________________________________________________
Terence Sambo is a Fashion writer, blogger & Stylist. Visit his blog at http://onenigerianboy.blogspot.com/ You can follow him via twitter – @terencesambo