One of the downsides of styling is being constantly harangued by family members, for style tips and advice. My elder sister, Mrs. Chioma Frederick- Eze, is always guilty of this! A mother of three adorable rugrats, you would think she would be a little bit less enthusiastic about fashion and its ever changing trends… Not the case, I must say… Still love you sis!
Ok! Her latest demand was to be styled from head to toe for her brief trip with her husband to Kenya during the last Sallah holidays.
Here are some pictures, and yes I styled her, "Grudgingly".
Working with my sister is a bit of a no brainer to be honest. She is very flexible and ready to experiment. I chose outfits she could easily carry off, as she was going away and needed to be free, confident and happy. First I had to take stock of the weather in Kenya and dress her accordingly.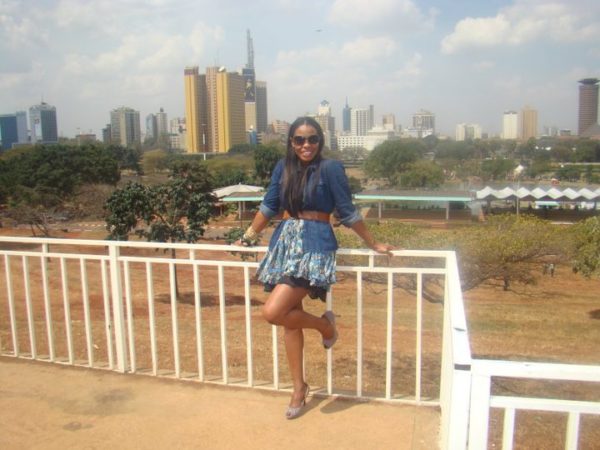 The outfit above is one of my favorites. It is a patterned vintage dress with different layers of tulle. Gorg! I teamed it with a denim shirt and brown belt for waist definition.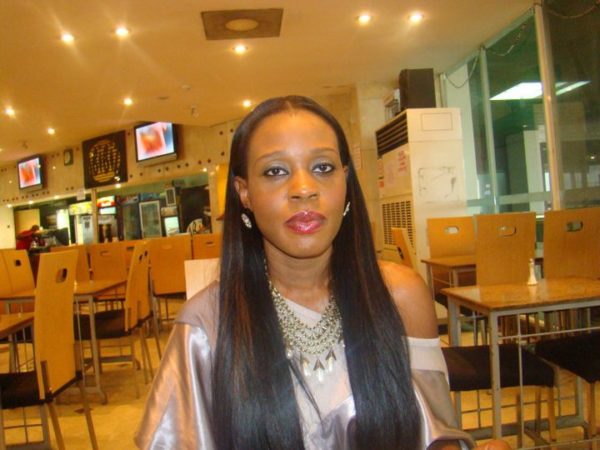 Chioma has a Long/Oval shaped face and this suits almost every hairstyle. I decided on a deep center part with very long hair, chic and striking. A fringe could have worked perfectly as well.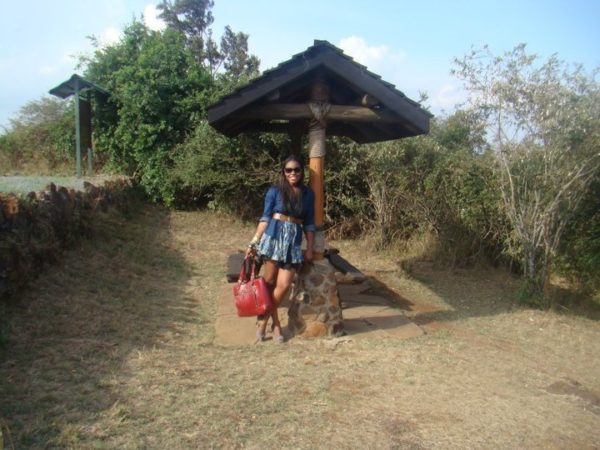 Chioma was travelling light and had to take just one handbag, I decided on this big dark red number. I made this choice after considering the colour and size of the bag as well as the clothes she was travelling with. Dark Red is almost as versatile as black and goes with most colours. In addition, the size automatically makes it a very convenient source of additional storage.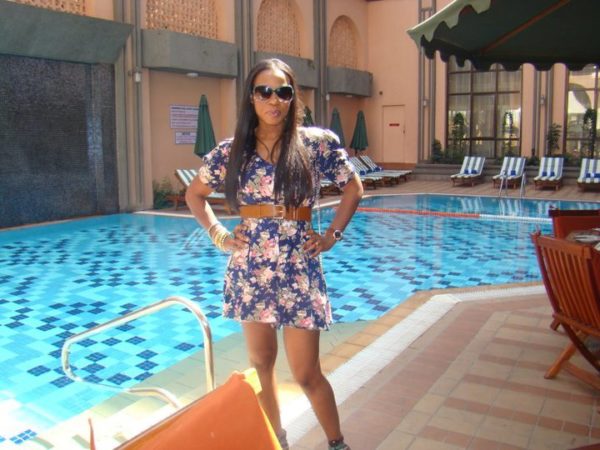 This floral playsuit is fun and flirty, Just right! It is casual, and made of a light fabric. The length is flattering and the loose figure skimming shape will hide any evidence of excesses during the holiday. Don't forget the Sunnies! Very essential shield from the scorching sun. Always choose the right shape for your face. Be careful not to choose frames that overwhelm your face.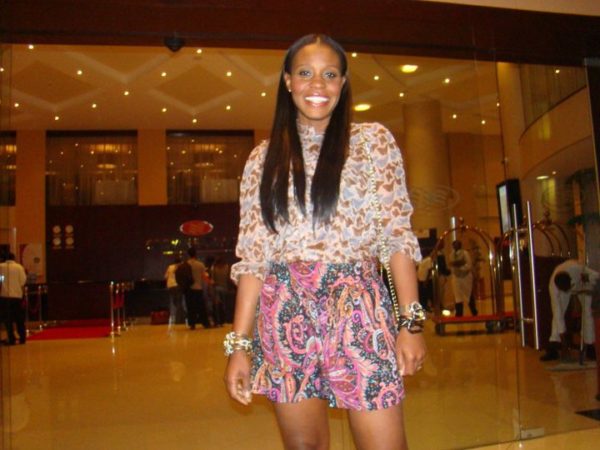 Much as I strongly deny being a trend follower, I suppose once in a while I get affected by what is going on around me. The patterns on the silk top and shorts are totally random, but at the same time come together nicely. It helps that Chioma has the figure to carry it off.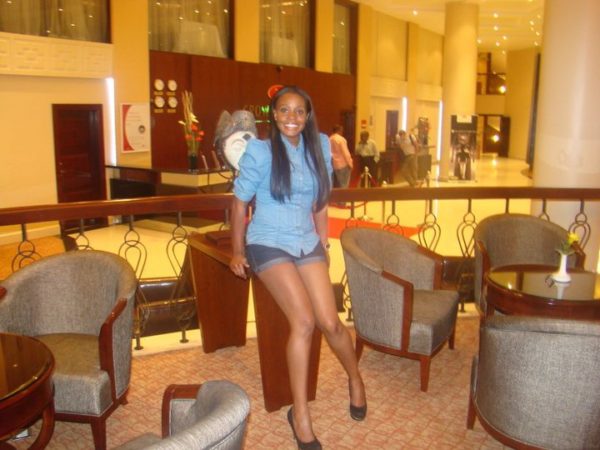 A teeny weeny number for the night time, seeing that the shorts were quite tiny, I balanced it out with a basic demure denim shirt.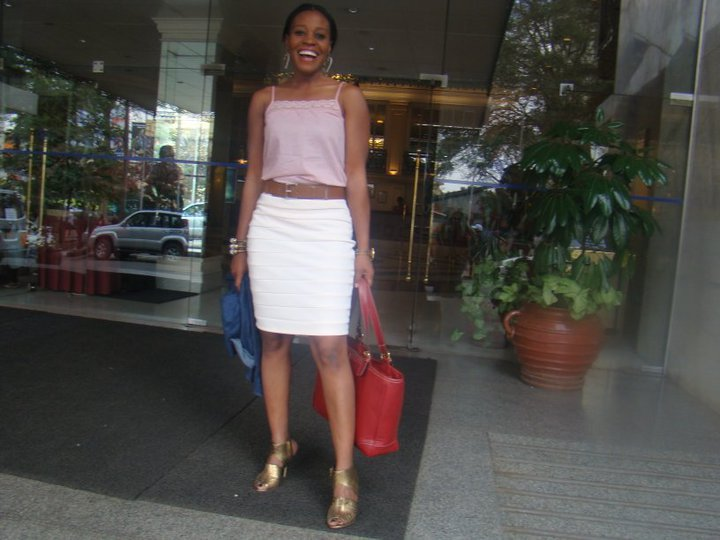 For this outfit, I advised her to have her hair pulled back for a more polished look.
Travelling right and light can be a bit of a challenge. However, with a bit of innovative thinking or with the help of a stylist, it can be a breeze.
Here are a few Tips:
• Pack as light as possible. Black is a good colour if you need to dress up or be casual
•  Pack a handbag that goes with all your outfits
•  Choose shoes that can be worn with a wide variety of clothes
•  Keep the hair low maintenance
•  Pick out only staple pieces from your make-up bag
Implement these tips; it's definitely a nod in the right direction!