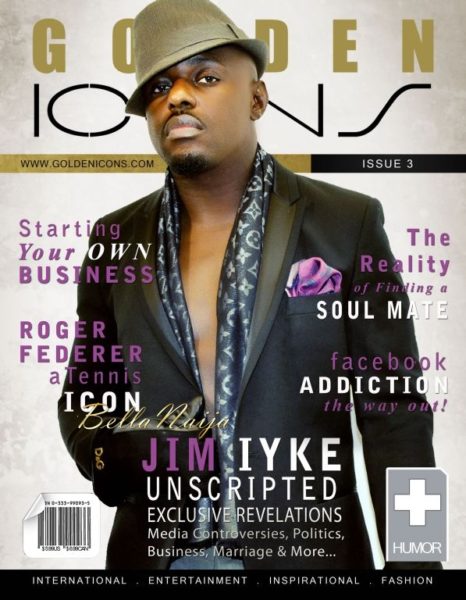 For many years now, several media outlets have published numerous controversial stories about Nollywood superstar Jim Iyke and have made several false accusations that are based on unfounded rumors. Iyke has kept quiet for a while, and never willingly poured out his feelings in a relaxed manner, as seen in this exclusive sit-down interview with Emma Emerson of Golden Icons, and several more to come. This is the first chance to hear an unscripted voice from Iyke on several issues he shares with Golden Icons, the first of which involves one of the latest false rumors about him and a lady called Sallie.
Iyke also disclosed that, in response to these controversies and lies, he had previously stayed away from news media, as they have been very dishonest, to the point that some unscrupulous characters are willing to sell their souls for money. So for the past three years, he has not talked about any of these issues on live camera to anyone, including members of the media.
Earlier in 2010, Jim Iyke officially endorsed Golden Icons as a media partner. Upon showing Iyke a sneak peek of the upcoming Golden Icons magazine cover featuring him as the cover star of Issue 3, he commented that it was a unique cover and his favorite, as it shows a different depth of style that he personally endorses. He immediately recalled that prior to Golden Icons, he had not officially endorsed any magazine in the past three years, as he has declined several major ones, as well as interviews. Enjoy the first of many interviews with Jim Iyke and Golden Icons.
For more information, visit www.goldenicons.com
Golden Icons interview with Jim Iyke