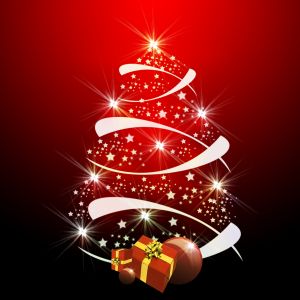 Merry Christmas All!!!!! I trust you are all having a wonderful Christmas!
As I type this, I am sitting in my Uncle's living room with a full stomach. I can hardly move as my body slowly releases digestive juices to soften the colossal amount of food I have eaten today. Yam and eggs, plantain, rice, gizzard, chicken, cake, custard, fruits, pepper soup, wine, juice, you name it, I have eaten it today!
Then again that is what Christmas is all about. Family, fun, food and the memories shared during these times. Today, as we had our usual family Christmas champagne breakfast, my family and I reminisced on the events of the previous years. We all concluded that God had been faithful and before we could say anything my uncle started singing a hymn and the whole family joined in. Before long we were all on our feet, our voices resounding of the walls and our glasses in the air. It was all I could do not to get emotional. I realised there and then that my family is possibly the most important thing to me and that many of my fondest memories are the ones I have shared with them, especially at Christmas time.
I remember when I was younger, my whole extended family would troop down to our home town of Asaba, Delta State. Like sugar crazed children, my cousins and I would wake up bright and early and begin to crusade from one cousin's house to the other leaving a pile of dirty dishes, empty mineral bottles and messy living rooms in our wake. Only to wake up the following day and start all over again. On Christmas day, we would gather at my dad's older brother's house and eat. We would eat, drink, play video games, watch movies and catch up. We would then brag about who got what for Christmas. At the end of the Christmas period, right before we all returned to our respective city homes, our aunties and uncles would hand us plenty naira notes. This was usually the highlight of the Christmas period as we all tried to see who got the most cash. As mundane as this account may seem, this yearly tradition is what I believe is responsible for the close bond I share with my cousins. Today, many of cousins are my best friends, sisters, brothers and confidants. There is hardly a move I make in my life without getting advice from at least one of them and the feeling I believe is mutual. So while I don't have one specific memory of Christmas, the sum of my memories of this festive occasion is the love I have and continue to share with both my nuclear and extended family.
But enough about me. What is your favourite Christmas memory? Is it from when you were a child or is it more recent? What made the memory special? Or are you more like me and the sentiments behind the Christmas events are what you recall more fondly? What family traditions did you enjoy?
Let's all share our Christmas joy, cheer and memories!!!!!
Let me just use this opportunity to send out huge Christmas greetings to everyone. We at Bellanaija.com wish you the very best of Christmas joy and the choicest of God's blessings in the new year!
Photo Credit: www.karateperth.com