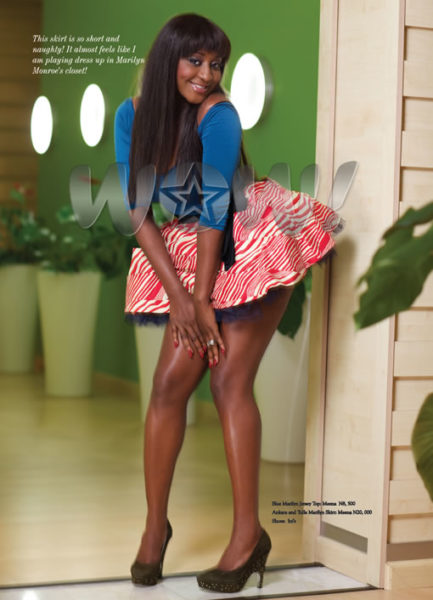 Is that Ini? Oh yes it is!
Ini Edo-Ehiagwina has been working hard on revamping her style, body and career. When she rocked the red carpet at the Anchor Baby premiere which took place in December 2010, fans commended Ini's look and body transformation.
In the February 2011 issue of WOW! Magazine, Ini chats about her she has brought her "sexy back". It's a fun read so pick up the magazine to read the full interview.
Other features in this issue include a review of the 2011 Future Awards, a feature on "scientist with style" Ify Aniebo, an exclusive one-on-one with the Choc Boiz and the stellar WOW! Mag fashion pages styled by WOW! Fashion Editor – Ezinne Chinkata.