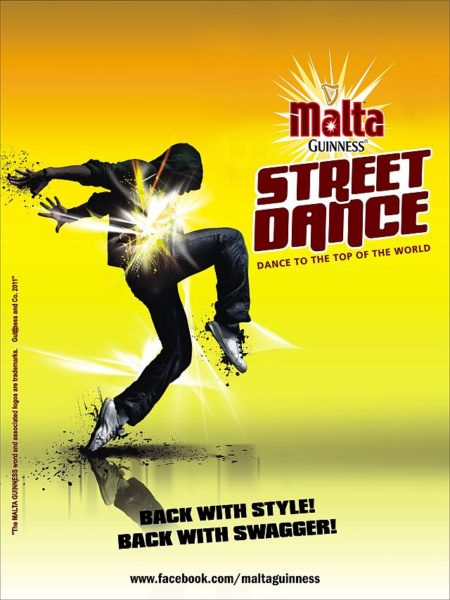 It's about that time of the year when you can experience goodness, fun, energy and vitality like never before. Now the question to you out there is – "Have you got the style? Have you got the swagger? To be a part of this Top of the World experience?"
Witness amazing street dance steps and stunts from Malta Guinness Street Dance Africa or enter the competition to be part of this experience.
Auditions
If you want to rule Africa like X-Fellaz (the Nigerian and African Malta Guinness Street Dance Champions) then all you need to do is audition.
Dates & Venues
23rd & 24th of March 2011 at the Triple J Hotel in Abuja
26th & 27th of March 2011 at the Nnamdi Azikwe Stadium in Enugu
29th & 30th of March 2011 at the Excalibur in Benin
31st of March and 1st of April 2011 at the Koga entertainment Studios in Lagos
Note: All entries for the Malta Guinness Street Dance competition, must be crews of six (Dance crews with 6 members).
Contact
Facebook: www.facebook.com/maltaguinness
Phone: 07087564212.
This is Malta Guinness Street Dance Africa Season IV!
___________________________________________________________________________________________
Sponsored Content