For the past few years, Stephanie Okereke has quietly been doing great work with her campaign to educate and raise funds  for surgery to treat Vesicovaginal Fistula (VVF). Cases of VVF are especially prevalent in Northern Nigeria where certain traditions, poverty or family pressure force hundreds of girls get married and have children in their early teens before the pelvis is well developed and ready to handle childbirth.
According to the Fistula Foundation,
A fistula is a hole. An obstetric fistula of the kind that occurs in many developing countries is a hole between a woman's birth passage and one or more of her internal organs. This hole develops over many days of obstructed labor, when the pressure of the baby's head against the mother's pelvis cuts off blood supply to delicate tissues in the region. The dead tissue falls away and the woman is left with a hole between her vagina and her bladder (called a vesicovaginal fistula or VVF) and sometimes between her vagina and rectum (rectovaginal fistula, RVF). This hole results in permanent incontinence of urine and/or feces. A majority of women who develop fistulas are abandoned by their husbands and ostracized by their communities because of their inability to have children and their foul smell. Traumatic fistula is the result of sexual violence. The injury can occur through rape or women being butchered from the inside with bayonets, wood or even rifles. The aim is to destroy the women and the community within which the sufferer lives. Once committed the survivor, her husband, children and extended family become traumatized and humiliated.
Stephanie has been working with first ladies of Northern states in Nigeria on various awareness and treatment campaigns. This week on MNet's Jara, Stephanie is interviewed by co-host Helen Paul and she shares the story behind her passion for the cause and also the positive results the campaign has yielded so far.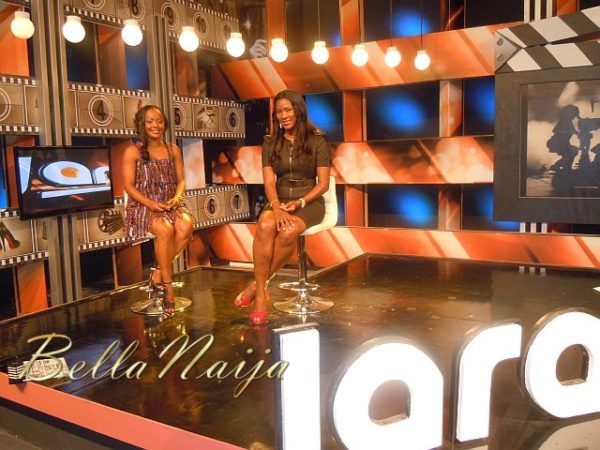 2011 is set to be a monumental year for Stephanie Okereke, in addition to her VVF charity work, she is currently planning her wedding to her beau, Linus Idahosa and has major North American feature editorials lined up.
You can watch the show on Saturday evening at 19.30 CAT. Jara is re-screened on AfricaMagic every Monday at 12.00 CAT and Wednesday at 23.00 CAT.