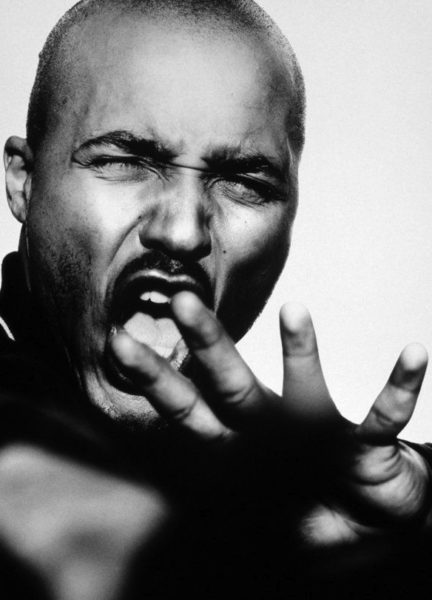 Less, they say, is more. And this is even true when we communicate with other people every now and then, whether in private and informal settings, or in public. However, I have observed a rather disturbing situation which continues to recur.
It is not uncommon to find people giving lengthy introductions when given the opportunity ask questions at interactive events. Many times, such a person begins by saying, "The question I want to ask is…" If you are not so lucky, the intro may be just more than that. Take for instance this transcript from the British Council's Dare to Dream Conference which I attended last December. One of the participants who had been given the privilege to ask a question went thus:
"Good morning… My name is… and erm… First, I will really appreciate if you can give some specific challenges that you faced… erm… because that will really go a long way in the process of setting up this foreign thing you are doing… so, specific challenges, and also… one of the slide, you mentioned about erm… trying to meet the right people, but being the right person and I know (world over too). I just want you to expatiate on that, because atimes, on the way of becoming the right person, you need to meet some set of people…"
This 'question' took 48 seconds, not that much time you would say, but it could have been much more direct and better crafted. And, don't even bother about the grammar, ehn? I was the only one who noticed it because during the following session on Leadership & Management, Mr. Adekunle Adebiyi, Head, Private Equity at Access Investments & Securities Limited, had to state earlier on, "I started on the last session and one of the things I noticed (was) that people weren't asking questions as much as they were commentating and preaching… alright? If you are asking a question, go through it in thirty seconds… anything else, you're just lecturing us. Some of us don't need to be lectured, okay? You have a question? Think about the question before you ask, and then ask it? It's called question, right? So if you are preaching, I'll stop and maybe take an offering after you've finished." Everybody laughed and we hoped that we would be spared other details. But there were still a number of similar cases.
About two months later, I attend another programme – the Future Pre-Awards Conference 2011. It was an awesome programme that paraded some of the very best across several industries in Nigeria. It was definitely a great opportunity to meet these leaders and ask important questions up close. Here's how a 'question' from one of the participants went: "Good afternoon everybody, my name is ….. I'm the CEO of …Ventures. …Ventures is an Oil Servicing company with ExxonMobil and Century Energy and also, erm… I also have this youth programme called*…. I have this passion to help Nigerian youths get jobs and ehn from my experience, we've, I do trainings and give jobs out to the youth and from my experience I found out that most of Nigerian youths have this attitude. You know, I give somebody a job (and I'm happy and satisfied) that I can do something and put food on somebody's table. There's this saying that say 'teach a man how to fish instead of giving him fish' and you find out that they exhibit some funny attitude – 'my boss is bad, my boss is this…" and they just walk out of the job… and I say 'what kind of nonsense is this?' So… my… my question is this: Can you please tell the Nigerian youth… I mean, (real) attitude that they need to imbibe in so that they can be creative and successful on their jobs. The second question I'm gonna ask is this that I have this passion because I… I'm in the Oil & Gas servicing… The question I want to ask is this…"
The guy had been on for a minute before one of the comperes politely interrupted him. "Sir, you need to craft your question … we'll (probably) only take the first question… Please, thank you very much… At this time, I'd like to crave the indulgence of everyone on the panel… we'd like to work with time so please I beg you in the name of God, please make your contributions as swift and to-the-point as possible please I do apologize… And for everyone here, please, when you get the opportunity to ask your question, please ASK a question. Thank you!" You can imagine the subtle mockery in the guffaw and ironic applause from the audience at this point.
Many times, I am tempted to conclude that this is a 'Nigerian' problem. Perhaps it is just symptomatic of our faulty educational system and the decay that has crept in a steady manner over the last three decades. In 2010, 79% of candidates who sat for the English Language at the Senior School Certificate Examination organised by the National Examination Council failed to obtain a credit in English language. Also, remember that same examination has a part for testing the ability of candidates to summarize passages. If you ever wrote the SSCE, you would be aware of the dread many students have for this particular section of the examination. Rewind to some four decades back, in the days of slates, they had a similar programme in place – the Précis. Précis is an abridged French word which refers to a shortened version of a speech or written text, containing the main points and omitting minor details. It took a lot of efforts and it was mandatory that every student pass it. Today, the situation has deteriorated and we need to find some ways to help ourselves, especially 'the products of this system'. Even if you are innocent of this charge, still help the ignorant.
When next you want to ask a question, think about what you want to ask and highlight the main points. Go straight to the MAIN point(s) and kill the minor details. When next someone's blabbing, tell them: Pray-see…!
Photo credit:
__________________________________________________________________________________________________
Gbenga Awomodu is an Editorial Assistant at Bainstone Ltd./BellaNaija.com. When he is not reading or writing, Gbenga is listening to good music or playing the piano. He believes in the inspirational power of words and pictures, which he explores in helping to make the world a better place. He blogs at Gbenga's Notebook (www.gbengaawomodu.com).