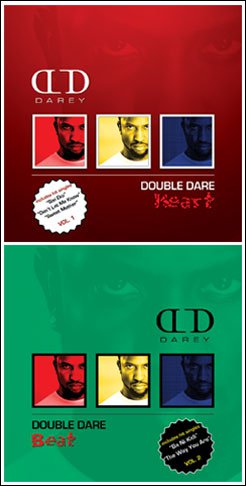 A double album is always an ambitious project, usually reserved for when an artiste is releasing a retrospective collection of their work such a "greatest hits" album. However, few artistes use the double album format as an opportunity to experiment. The most successful recent example is OutKast's Speakerboxxx/The Love Below and if you delve further into the history books; Pink Floyd's The Wall, The Beatles' White Album, Michael Jackson's HIStory: Past, Present and Future – Book I, 2Pac's All Eyez on Me and Notorious B.I.G's Life after Death standout as monumental double albums.
With declining global album sales and widespread budget cuts on the international music scene, artistes have been stifled and the double format album has seen a decline in prominence, not because artistes do not want to release them but because it is a demanding and expensive venture.
On Monday, 28th February 2011, Nigerian music star, Darey (Dare Art-Alade) "dared" to take on this challenge when he released his double album titled "Double Dare". Within "Double Dare" are two "albums" – Heart & Beat. According to Darey's team, "The first CD Vol.1: HEART parades a rare, mind-blowing set of timeless slow to mid-tempo R&B/Soul tunes that truly expose the naked essence of Darey's wide vocal range. While on the other hand, the second disc Vol. 2: BEAT contains more up-tempo dance tracks on which Darey exhibits his edgy style, while still displaying his virtuoso vocal prowess."
The "Heart" CD does not include any features while the "Beat" CD features a plethora of artistes including Timaya on the track "Back To Sender", P-Square on "Provider", Mo'Cheddah on "Turn Me On" and Grammy-award winning rapper Chamillionaire features on the remix of the lead single – "The Way You Are"
It has been a little over a week since "Double Dare" was released and in the new world order of online and social media where fans are not afraid to share their feedback and criticism, the response has been positive. As a commenter named Xavier on leading Nigerian music blog, NotJustOk put it, "This album is killing me softly, e don tey I see album wey get correct correct jamz back to back, Darey to Badt"
If there is one word that sums up the "Double Dare" experience for Darey, it is – grateful. "It was fun working with all these amazing talents and I'm very honoured to have worked with everyone on the album. From producers to writers, engineers, singers, rappers and all." shares Darey.
Regarding the Chamillionaire, Darey has social networking/microblogging site Twitter to thank for the connection, "We hooked up on Twitter. He liked the beats to 'The Way You Are' and wanted to be on a remix. I was happy to oblige. And I'm still amazed by what we were able to come up with. I hope you like it!"
"It's such a big big blessing to be able to create such beautiful, fun music. And I'm blessed to have such great talents like Cobhams, Don Jazzy, eLDee, Wayne McNeish and Ayodele Basil as friends and producers. The album is what it is because of the help of so many people, especially my team at Soul Muzik. But, essentially, it is for the benefit, the enjoyment, and satisfaction of my friends spread across the world…"
Check out the tracklisting for "Double Dare" below along with a sneak peek of the circus themed video for "Ba Ni Kidi".
Darey – Double Dare – Tracklisting
HEART (Vol.1)
1. Sisi Eko – Click to Listen – [audio:https://www.bellanaija.com/wp-content/uploads/2010/12/Sisi-Eko.mp3]
2. Sweet Mother
3. Stroke Me
4. Close
5. The Way You Are (Acoustic)
6. Don't Let Me Know
7. Never Say Never
8. Maybe Baby
9. Cure The World
BEAT (Vol.2)
1. The Way You Are
2. Provider ft. P Square
3. Elevate Ya
4. Turn Me On ft. Mo'Cheddah
5. Pillow
6. Like A Movie
7. Ba Ni Kidi – Click to Listen – [audio:https://www.bellanaija.com/wp-content/uploads/2010/12/Ba-Ni-Kidi.mp3]
8. Back To Sender ft. Timaya
9 The Way You Are ft Chamillionaire
10. Belly
Bonus Track: Style Na Style (Remix) ft. 9ice & Jesse Jagz

Behind the Scenes photos from the video set for "Ba Ni Kidi" by Darey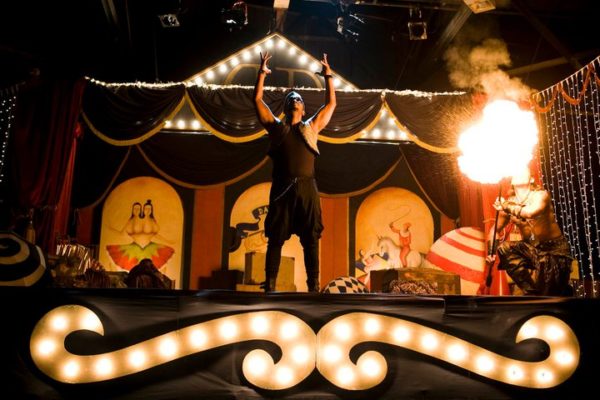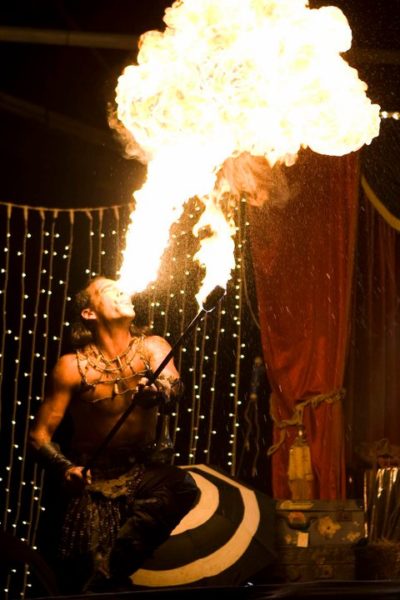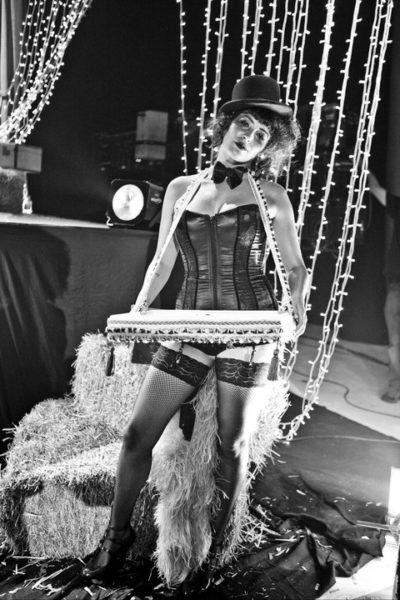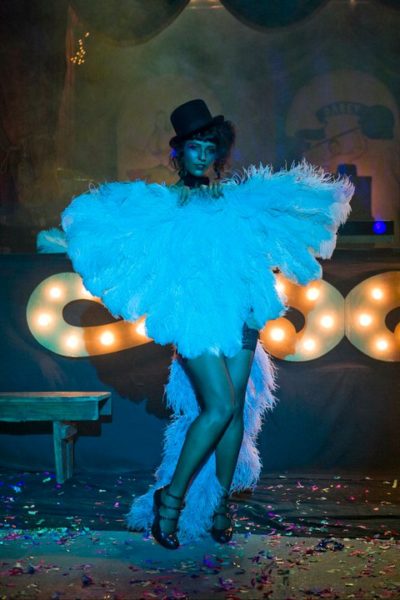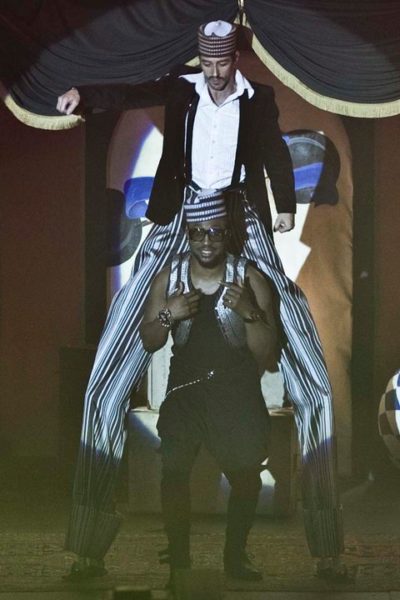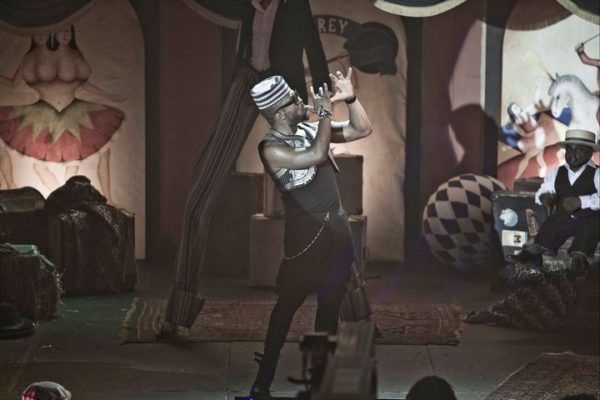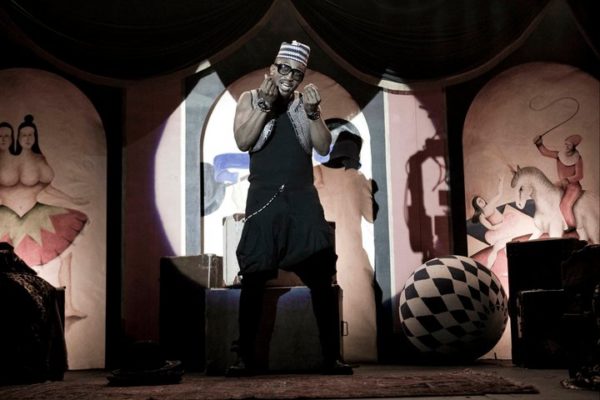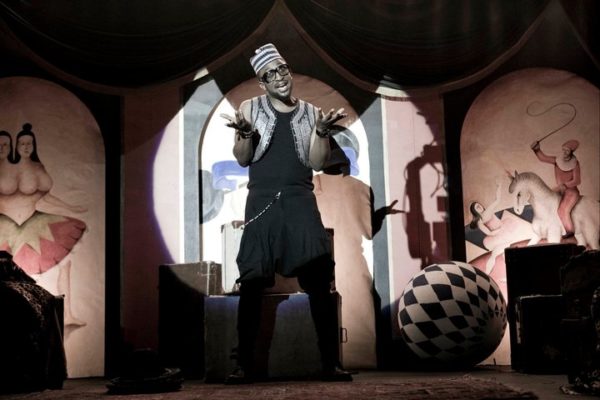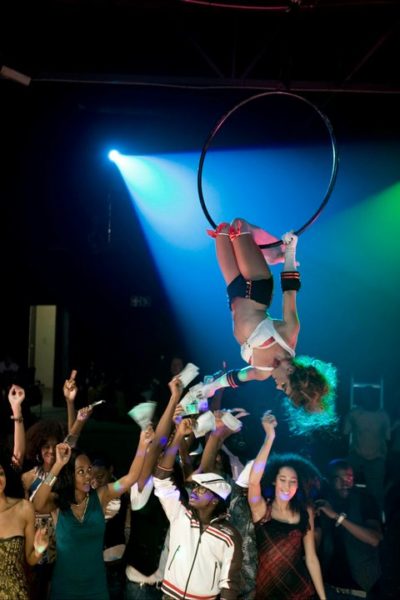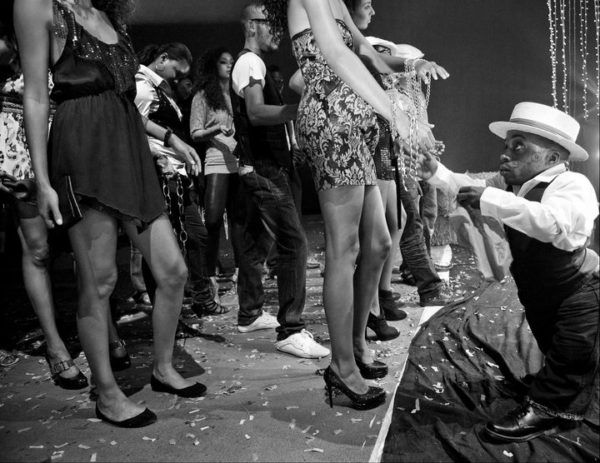 Video Teaser – Darey – "Ba Ni Kidi"

Darey Interview on 98.3 Hot FM Abuja