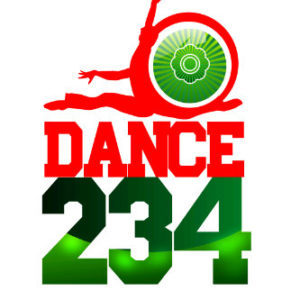 May 2011 is set to be an exciting month for Nigerians who love to dance! From the vibrant young dancers to the non-so-young dance masters; Your passion for dance and dreams of attaining national recognition has received a major lift , thanks to KOGA Entertainment's brand new dance reality show – Dance234.
Dance234 is bringing a refreshingly new dimension to the dance reality industry. According to Jemila Musa, the producer of the show, "this is the first time a dance reality show will be accommodating all genres of dance and according importance to them. What we are looking for are pure dancers, we want you to come just the way you are. If the style of dance you are comfortable with is hip hop, galala, fuji , highlife, traditional dance or what have you, our doors are open. As a matter of fact, we are more than willing to accommodate a new style of dance. What we want are dancers in their purest form and people who can sufficiently express themselves through dance".
The winner will be going home with a car, N1000000, and an opportunity to attend an international dance training course; the first and second runner-up will get a N1000000 and N750000 respectively.
The forms for entry into the competition are now available in all branches of Zenith Bank nationwide. The forms can be purchased for N3000. Auditions for the show commence in June 2011 and will take place in Lagos, Benin, Abuja and Enugu.
Dance234 will be moving with precision and purposes of fulfilling it promises of unearthing talented dancers and giving them a new lease of life.
Twenty finalists will emerge at the end of tasking auditions. These finalists will go through the most lively and entertaining twenty-week of their lives with evictions taking place weekly. With plans to air the reality show on TV stations across the federation, dancers will not only be in the spotlight, they will have an amazing platform to showcase their talents.
KOGA Entertainment is a complete entertainment outfit with four up-to-date visual studios, a digital and analogue studio, a large capacity hall, up to date movie and commercial making-equipments and a content-generating department for TV, radio and commercials.
KOGA with readiness to go all the way and expertise of Jemila Musa, who has worked on a number of dance-related reality shows, Dance234 promises to be a blast from the word 'go'.
___________________________________________________________________________________________
Sponsored Content