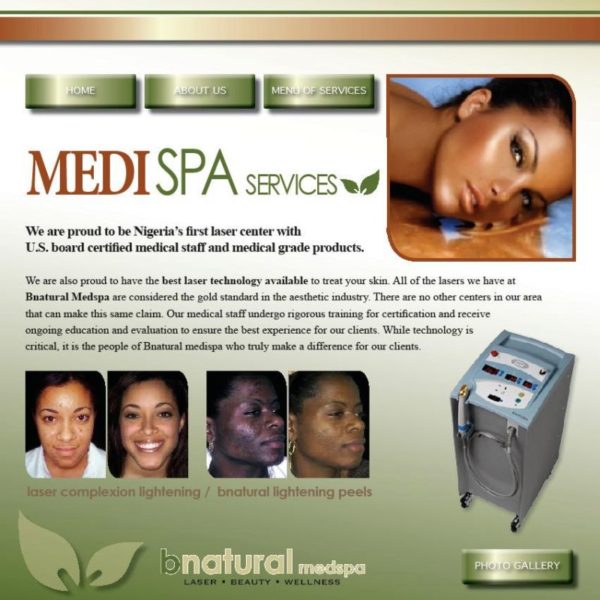 Bnatural Spa has evolved and expanded its repository of services. As part of Bnatural Spa's continued commitment to bringing the very best in international standards to their clients, both in Lagos and Abuja,  they are proud to announce that they are now transforming into Bnatural Medspa. Bnatural Medspa is a member of International Spa Association (Ispa) and Nigeria's first laser centre with U.S. board certified medical staff and medical grade products on offer.
Bnatural Medspa are also proud to have the best laser technology available to treat your skin. All of the lasers at Bnatural Medspa are considered the gold standard in the industry.
There are no other centres in our area that can make this same claim. Their medical staff undergo rigorous training for certification and receive ongoing education and evaluation to ensure the best experience for our clients. While technology is critical, it is the people of Bnatural Medspa who truly make a difference for our clients.

The Bnatural Medspa is the first Laser Clinic in Nigeria offering the Cutera Laser so that really truly means that finally there is a laser center available that can remove unwanted hair for those with darker skin tones as well as treating skin problems such as severe acne, skin discoloration, stretch marks and skin tightening (non surgical face/body lifts). As a fully equipped med spa we are excited to now be able to offer Botox Treatments, Medical Grade Skin Lightening Peels (for scarring and complexion blending), Colonic Irrigation, Visia full Skin Analysis and Hydrotherapy Facials.
So whether you're male or female, now is the perfect time to shed your relationship with unwanted hair once and for all. Shaving, tweezing, waxing, and electrolysis become things of the past. Laser Hair Removal permanently stops hair from growing. Sessions are quick (usually about 15 minutes) and can cover large areas. Laser Hair Removal treatment usually takes four to six sessions (each a few weeks apart to ensure that all unwanted hair is eliminated).
Laser Hair Removal is a very safe treatment with few side effects. Some patients describe the actual therapy as feeling like mild stinging or pinching, but this discomfort subsides when each treatment ends. Some people experience temporary redness or swelling after treatment.
Bnatural Medspa are also very excited to be the first in Nigeria to offer Titan™ treatments. Titan is a non-surgical solution that tightens skin and reverses the signs of aging! Using light energy to stimulate new collagen growth deep beneath your skin's surface, Titan™ can firm skin all over the body. It is an ideal solution to enhance your youthful and healthy appearance without surgery, recovery time, or injections.
Patients have been successfully been treated on many areas of the body where skin is lax. Loose skin along the jawline, eyelids, and under the chin has responded particularly well to the procedure. Other common areas of treatment include the abdomen, back of the upper arm, and loose skin around knees and elbows. And since the Titan™ procedure is heating tissue beneath the skin's surface, patients of any skin tone can be treated. Men and women of all ages have been successfully treated. Although some patients see improvement with few treatment, a series of six treatments is recommended.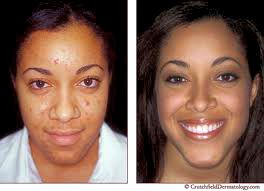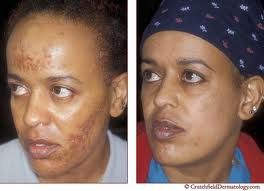 But that's not all. As Bnatural is now officially a Medical Spa, the medspa has been an approved as the first official Dr Obagi Center. Because the Obagi® Systems and Products contain prescription-strength formulations, the systems are only available through physicians, primarily dermatologists, plastic surgeons, medical spas and other skin care and medical specialists. Dr Obagi offers a full range of clinical strength products for all skin types and are truly dedicated to offering the best quality skincare in order to transform and reveal younger healthier skin for life.
There's a lot more going on at the Spa including cutting edge fully equipped gym which is now open from 6 am till 10 pm. Spin classes & Zumba classes will be starting this month by the beautiful poolside terrace, the Natural Café is serving the healthiest grilled, steamed, sautéed dishes, delectable salads. While our pool bar provides perfect refreshments to lounge around after a hard day at the spa.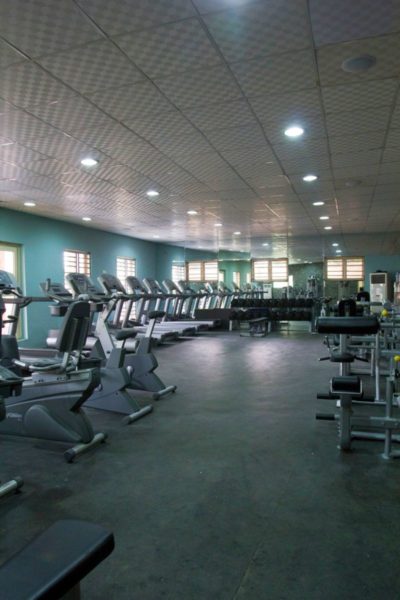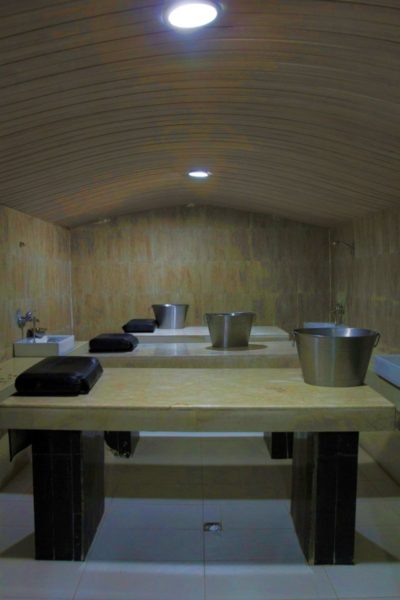 Education is also very important to the Bnatural team, that's why the Spectrum Beauty Academy will also now be offering courses on all of our new treatments for qualified Doctors, Nurses & Certified Therapists.
The Doctors have landed and are now ready to take appointments! So for all enquiries and to book your personalized skin plan call us on 0809 803 8772 or drop in at our Lagos branch 11 Oduduwa Way, Ikeja GRA.
An exclusive event will be hosted at the Bnatural Medspa on the 3rd of May 2011 to celebrate the new products and services. If you'd like to come along and celebrate, please feel free to contact the Bnatural team.
You can contact bnatural on the following numbers:
Bnatural Spa: 08098038772 for Lagos and 08098838772 for Abuja
Spectrum Beauty & Sacred Creative Academies: – 080 76 76 76 76
Website: www.bnaturalmedspa.com (Site will be relaunched soon)
Email: [email protected]
Join in the fun for updates and special offers on Twitter @bnaturalspa or
@sacredartistry
BNatural Spa – Address: 11 Oduduwa Way, Ikeja GRA, Lagos
____________________________________________________________________________________________
Sponsored Content