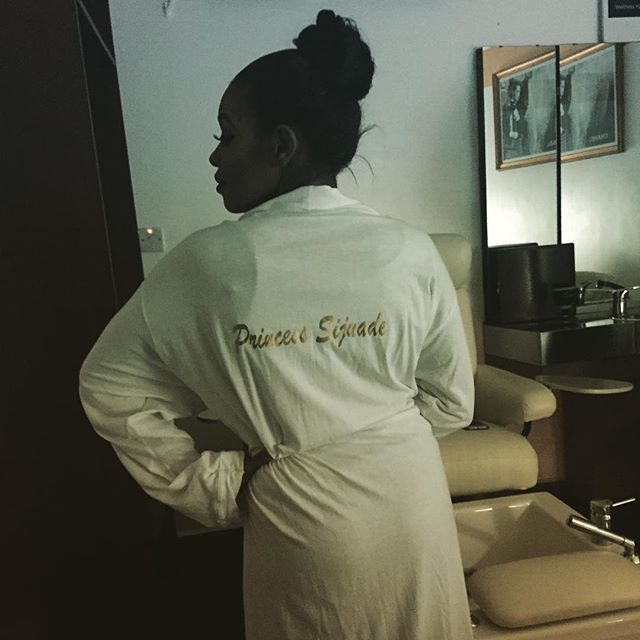 To most of TV personality/Actress Dolapo Oni's friends, she is simply known as Marcy and tonight Marcy is enjoying her "Sophisticated meets Ratchet" themed hen night.
Dolapo's white wedding to son of the late Ooni of Ife Gbite Sijuwade will take place in the UK this October and here is our first look at #marcyssophistaratchethen.
The night kicked off with cupcakes and pedicures at BNatural Spa…we guess that is the sophisticated part of the night.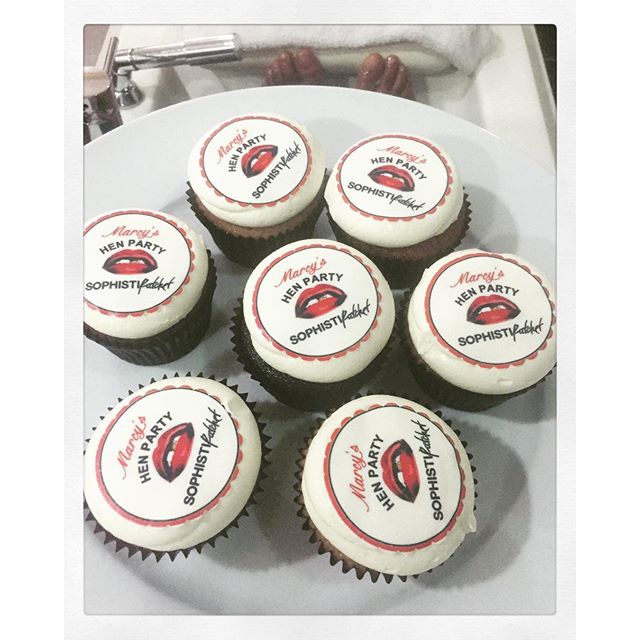 Next stop…ratchet! Dolapo showed off her naughty side in a shimmery skin tight dress and a whip!