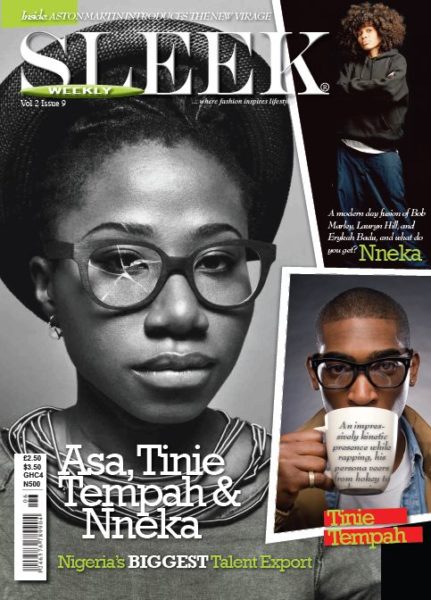 SleekWeekly Magazine is set to launch as the first Pan-African weekly fashion and lifestyle magazine in Africa. According to sources, the company recently received a multi-million dollar financial investment which has been channeled into its Pan-African expansion project. In addition to its Lagos operating base, Sleek Weekly aims to open offices in South Africa, Angola, Kenya and Ghana. Beyond the shores of Africa, there are plans to launch in New York and London as well.
According to a statement released by the magazine, "SleekWeekly Magazine is all about fashion gist, luxury gist, lifestyle gist and entertainment reviews, sleek tells you what's IN, say what's OUT; Tells you what's happening, tells you who's not happening; Tells you how to Dine, tells you where to Dine; Tells you about Shopping, even tells you about the best deals and discounts"
Sleek Style parties will be held in these five countries to shortlist individuals for the upcoming Sleek Style Awards which will take place in September 2011.
Sleek Style Parties & Awards Schedule
Abuja, Nigeria –  2nd July 2011
Accra, Ghana – 16th July 2011
Cape Town, South Africa  – 30th July 2011
Nairobi, Kenya – 23rd August 2011
Luanda, Angola – 27th August 2011
New York, USA – 10th September 2011
Lagos, Nigeria – 4th September 2011 – The Grand Finale – Sleek Style Awards
Subscribe to SleekWeekly Magazine for one year – Enter for a chance to win a business class ticket and a 5,000USD Shopping spree – Pick Up the Latest Copy of SleekWeekly for complete details, terms and conditions of the contest