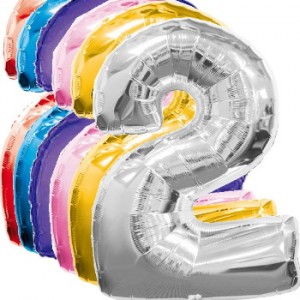 Yah, Yah, Yah (Cane slashes)
Yah! Yah! Yah!
Father:  Junior, why did you get the second position in class?
Son:  I'm sorry Papa, the boy only passed me with one mark!
Yah, Yah, Yah! (cane slashes continue)…
Son (crying): I'm sorry Papa…
It's left for one to wonder if in this present society and generation the Number 2 position in any given capacity has been completely wiped out.
Everyone wants to be Number 1- from the artiste racing for his song to be number 1 on the countdown, to the actor fighting to get that Oscar winning role, the mother in the park proving to the other mothers that she's superior, the intern trying to make it as a permanent employee, an employee getting a Ph.D to become the CEO of a company, the billionaire ensuring he makes more billions to be Number 1 on the Forbes richest men list and of course the politician fighting, killing and bribing to become the President.
In this age every one is fighting to be number 1, the chosen candidate, the Number 1 citizen in his or her own world.
If I ask anyone who the first man to walk on the moon was at least a good percentage would answer Neil Armstrong. But does anyone remember the second man to walk on the moon? His name was Edwin "Buzz" Aldrin Jr, but it seems the world has forgotten him. The society we live in puts so much pressure on everyone to be Number 1, not knowing there is still value in being second. By watching the mistakes of Number 1, Number 2 can be even better.
I still keep searching and yearning for that society that will just accept people who can't be Number 1. Some say I'm living in an utopian world that it is impossible! Well maybe I am. Here are examples of 'Number 2's making a difference in the world:
Are we to totally forget Will Smith's character in the Pursuit Of Happyness just because Forest Whitaker's took home the Oscar for his character in the Last King of Scotland?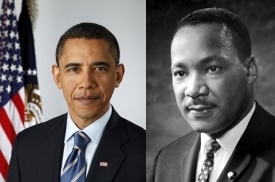 Or to underrate Barack Obama's victory as the United States' first African-American President just because Martin Luther King Jr was the first to state that was his dream?
Of course we should not! The 1st can dream, but the 2nd can make the dream come true.

Or should we diminish the vivacity and political message of modern futuristic disco drama queen Lady Gaga because of the ever crazy styles of Madonna?
Or downplay Chimamanda Ngozi-Adichie because of the great poetic writer Chinua Achebe?
No! Why hold on to past glory when Number 2 can be more relevant to today's generation?
Society dictates that there are three kinds of people in this world – people who make things happen, people who watch things happen and people who don't know things are happening. The cruel society we live in has classified Number 2s as those who just watch things happen as if they do not contribute positively to the society. While in the society's so-called "sense" only Number 1s make things happen. For those that don't even know things are happening, hmm, that will be a topic for another day o!
However, if society does not whole heartedly embrace those who watch things happen and improve on the status quo, the so-called Number 2s, then there is no hope for us.
Why? Because it seems this competition and race to be Number 1 has led to an increase in crime rate and various immoralities.
Young men kill and rob people, conduct online fee fraud, all to deceive their family and friends that they work really hard.
Young women in universities move around with "Sugar Daddies" that buy them the latest clothes and designer shoes and bags and not to forget people's obsession with the new it-thing – the Blackberry craze – just to prove to their friends who the big girls are. They sleep with lecturers and bribe them just to get a first class degree because they do not want to settle for a second class degree on their own merit, ah O ma se o ! (What a pity !)
One wonders if there could be any place for Number 2s in this world. If the society we live in would ever acknowledge that it's not how fast, but how well.
Until then… is there no choice but to keep fighting to be Number 1? Is there a place for Number 2?
You decide.
Photo Credit: www.amazingballoons.co.uk
___________________________________________________________________________________
Bio on Damilare Aiki:
Damilare Aiki is a 17 year old graduate from Airforce Secondary School, Ikeja. He lives in Lagos state and is currently interning at BellaNaija.com. He recently gained admission to the University of Lagos to study Medicine and Surgery.  His hobbies are travelling, writing and meeting exciting new people. He is a social, friendly and hardworking young man and has been a welcome addition to the BellaNaija team.