BN Exclusive: Bez's 'Super Sun' is here! – And You Get To Hear it First!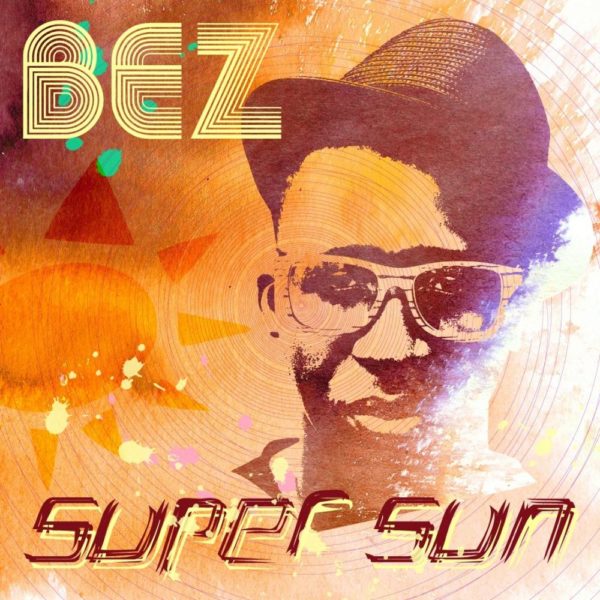 Bez is good music. And we're unashamed to say we love his sound and what he churns out at every turn. It's been a long time coming since we first heard Zuciya Daya and Stop Pretending. Super Sun is due out on Sunday, the 24th of July, and it will be ushered in with a live concert for a very small crowd at the swanky SS Lounge, Victoria Island. Tickets for the event will be available for sale at N5, 000 at selected outlets and event partners.
The 15 track Super Sun album was entirely produced by the enigmatic Cobhams Asuquo, with the exception of the track "I Know" co-produced by phenom, IBK. This album captures the rare and un-distilled essence of Bez.

Super Sun was a collaborative labor of love. Seven of the songs were mixed by five-time Grammy nominated mixing engineer, Ryan West. Ryan is best known for chart-busting hip hop and R&B mixes for Rihanna, Eminem, Jay Z, T.I., Usher and many more. Nicolas Mollard, a noted French guitarist and member of Asa's band, played guitar on the song "Technically". Joan Ekpai, one of the few female recording and mixing engineers in Nigeria, and Olaitan Dada assisted Cobhams on the other songs. With contributions such as these, it goes without saying that the Super Sun album is a musical tapestry woven with skill, heart, and love.
| | | |
| --- | --- | --- |
| S/N | TRACK-LISTING | PLAY |
| 1. | Super Sun | [audio:https://www.bellanaija.com/wp-content/uploads/2011/07/Super-Sun-Snippet.mp3] |
| 2. | Over you | [audio:https://www.bellanaija.com/wp-content/uploads/2011/07/Over-You-Snippet.mp3] |
| 3. | Zuciya Daya | [audio:https://www.bellanaija.com/wp-content/uploads/2011/07/Zuciya-Daya-Snippet.mp3] |
| 4. | I Know | [audio:https://www.bellanaija.com/wp-content/uploads/2011/07/I-Know-Snippet.mp3] |
| 5. | Say | [audio:https://www.bellanaija.com/wp-content/uploads/2011/07/Say-Snippet.mp3] |
| 6. | The Good, The Bad, The Ugly | [audio:https://www.bellanaija.com/wp-content/uploads/2011/07/The-Good-The-Bad-The-Ugly-Snippet.mp3] |
| 7. | More You [LIVE] | [audio:https://www.bellanaija.com/wp-content/uploads/2011/07/More-You-Live-Snippet.mp3] |
| 8. | This This This | [audio:https://www.bellanaija.com/wp-content/uploads/2011/07/This-This-This-Snippet.mp3] |
| 9. | Technically | [audio:https://www.bellanaija.com/wp-content/uploads/2011/07/Technically-Snippet.mp3] |
| 10. | Stop Pretending [LIVE] | [audio:https://www.bellanaija.com/wp-content/uploads/2011/07/Stop-Pretending-Live-Snippet.mp3] |
| 11. | More You | [audio:https://www.bellanaija.com/wp-content/uploads/2011/07/More-You-Snippet.mp3] |
| 12. | Stronger | [audio:https://www.bellanaija.com/wp-content/uploads/2011/07/Stronger-Snippet.mp3] |
| 13. | Stop Pretending | [audio:https://www.bellanaija.com/wp-content/uploads/2011/07/Stop-Pretending-Live-Snippet.mp3] |
| 14. | Super Sun [Remix] Feat. eLDee, Eva Alordiah & Ice Prince | [audio:https://www.bellanaija.com/wp-content/uploads/2011/07/Super-Sun-Remix-Snippet.mp3] |
| 15. | That Stupid Song Feat. Praiz | [audio:https://www.bellanaija.com/wp-content/uploads/2011/07/That-Stupid-Song-Snippet.mp3] |
| | | |
Watch Bez's debut video, More You: