Asides the 1940's being the decade of World War 2 which eventually ended in 1945, the decade is remembered for its glamorized fashion which still holds its allure today. 1940's brought  the pencil skirt and it was in that decade  the two piece- skirt and jacket suit was invented.
40's fashion is known for its comfort, simple silhouette and its easy 'make and wear' attributes, as a result of the rationing due to the then –ongoing war. Money was tight and designers were given rules to "make do and amend", there was a restriction to the number of buttons on a jacket which affected what designers could do and it gave no room for extravagant designs or frivolities. The demand for materials for the production of military clothing and equipments was responsible for these strict rules.  However, women had total freedom with their hair, hence extravagant hair-styles and the famous red lipstick; a vital make-up accessory of the 40's.
This season, we got a glimpse of 40's fashion in the S/S 12 collection from Jewel by Lisa and Lanre Da Silva- Ajayi. Also, Marni, Miu-Miu, both looked into the war decades for inspiration and came out with downtime pretty tea-dresses and Jonathan Saunders who did a reinvention of the 40's fashion using unexpected colour combination (the early and mid 40's fashion were devoid of colours save mainly for black and gray as colours were considered frivolous due to the then on-going war) have given the word on the decade- the 40's fashion rocks!
40's fashion is characterized by pencil skirts, padded shoulders, puffed out sleeves, defined waistlines, hemlines reaching the knee and a slim- fit silhouette. Accessories were mainly pearls, hats, gloves and slim belts. Make up was quite minimal as it was mainly red lipstick and a black eyeliner.
I believe the consequent simplicity of the era's fashion due to the rationing and more utility-demand on part of clothing are the factors responsible for that sexy allure the decade's fashion still holds till today.
Here are styling options I have put together to help you rock the war-decade's fashion with a more modern edge!
This is a forties inspired look versatile enough for both day and evening. Vital elements needed for a smooth transition are very good switch-accessories i.e day bag to a very chic-clutch for evening.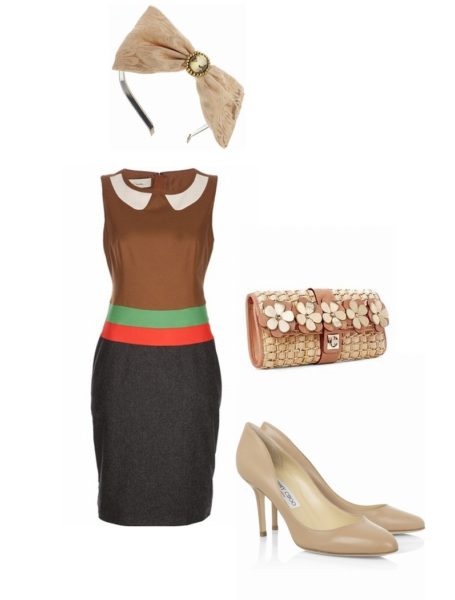 Bask in this 40's –inspired ensemble with the power of sheer simplicity.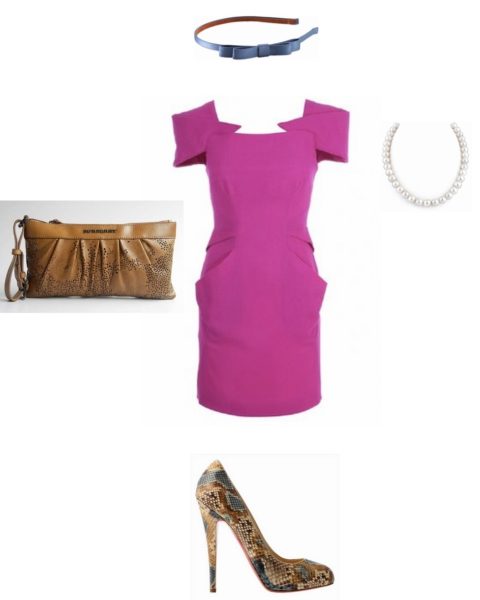 Be elegant effortlessly- simplicity is the ultimate sophistication!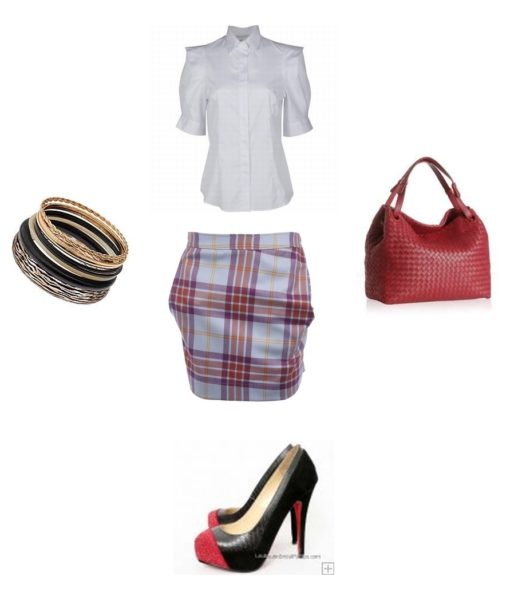 I personally love it when two major trends can be worn with subtlety. Combine the tartan trend with the glamour of the 40's- the pencil skirt wonder! Also a look versatile for day and evening.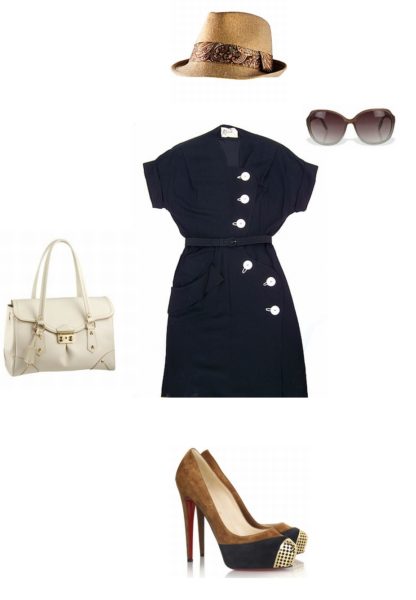 Verve up a war-decade inspired dress with more modern pieces. Be glam, be fabulous, be super-chic!
Going on holiday? Then this might just be the perfect re-invention of the forties look for your vacation. Perfect for the day!
Do remember, personal style is just as unique to every individual as sense of humour. Always adapt every trend you might like to suit your personal style!