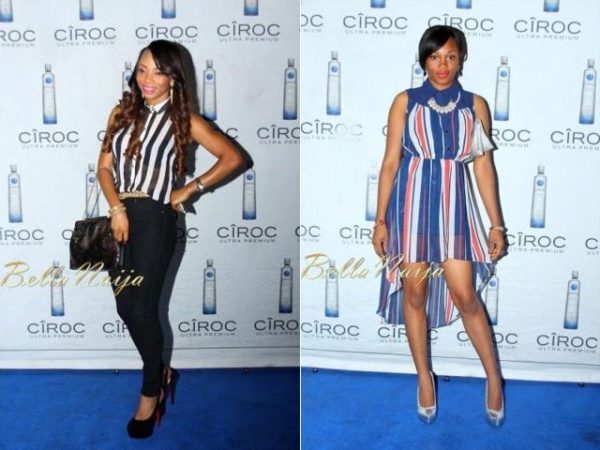 We may be early in the year, but fashion is already in full swing. It's so amazing and exciting that stripes are back! Big and bold, slim and oblique, this trend has been revamped by both foreign and and home based designers like Marc Jacobs, Oscar de la Renta, J.Crew, Elegante by Tiannah Styling and Re Bahia at Music Meets Runway 2012.
Celebrities like Toke Makinwa, Kim Kardashian, Beyonce, Taylor Swift, Ifeoma Odogwu and Anna Wintour have also earned their stripes this year.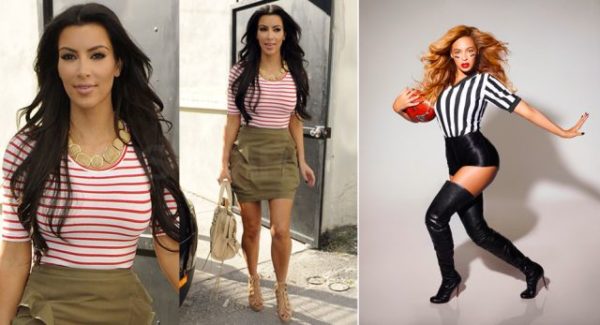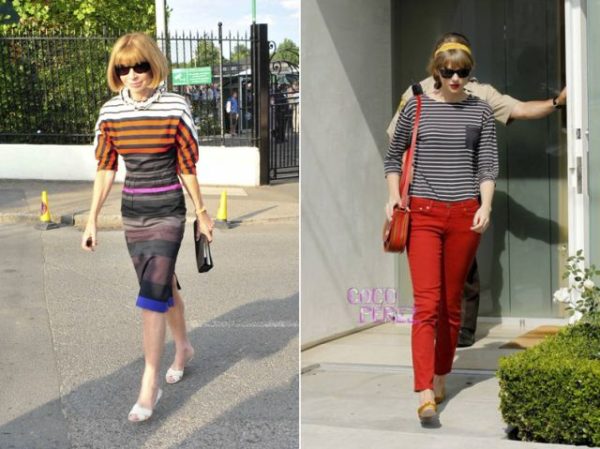 The stripe trend is probably the easiest of patterns to mix and clash as its dynamism in terms of orientation (i.e vertical, horizontal or diagonal alignment) makes it work easily with other patterns or even with itself.
Here are some tips to get you well on your way to lining them up, literally;
1. Stripe on stripe –  You can wear vertically striped tops with vertically striped bottoms, however this should be done only if you're wearing a suit (i.e matching the  jacket and trouser pants). Even at this, its safer when the stripes are pin sized rather than bar sized; bar sized stripes give a bogus and unflattering look to the outfit and could make you seem larger than you actually are.
Horizontally striped tops and bottoms work very well together. A good side to this particular one is that you can use the effect of sizes to help your body shape by employing optical illusion techniques e.g if you are heavier at your top than your bottom, wear slimmer stripes at the top and wider stripes at the bottom. This will give the illusion that you are same sized. Wearing paired items like pant suits that have an array of horizontal and vertical lines put together add some diversity to your pant suits and you don't have to worry about its work-ability.
2.Stripes with other patterns: Now, I understand that this combination could seem very risky, but stripes reach full potential when they are paired with other patterns. If you pair a monochrome striped top with monochrome  print bottoms or colors that are of the same hue like the Tai Cibani dress below, the blend goes better and gives you a great overall look that doesn't seem mismatched.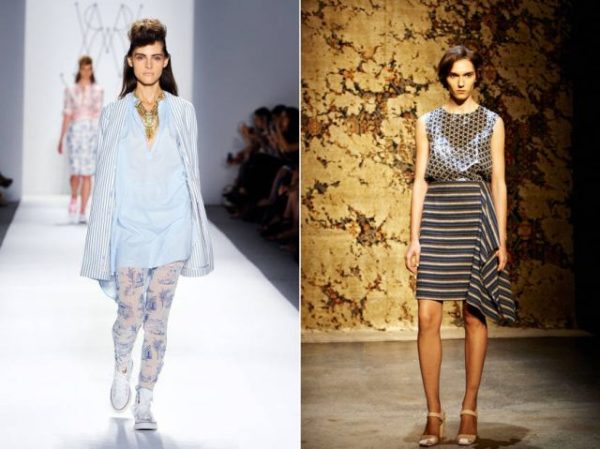 Try this; the brightly colored shoes add contrast to the outfit in terms of color, so you don't look like a black and white movie.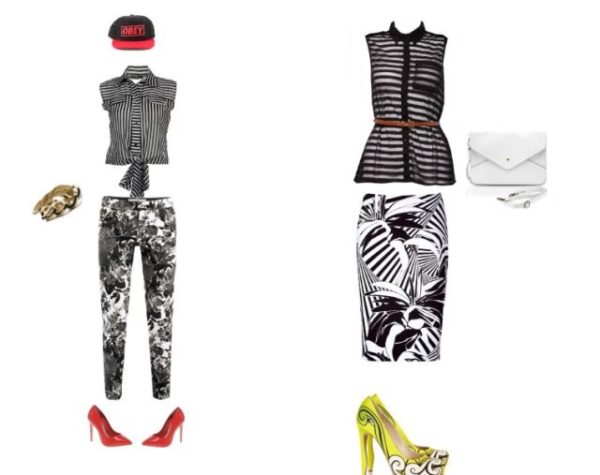 3. Consider your body type: When combining stripes it may get confusing to know what type of stripe to wear for your body type…here's some advice on how to quickly sort out that problem:
Hour Glass Shape: This is also known as the opposing triangle or the X shape. If you have this particular shape, it is best you use vertical lines along your waist line to further enhance your slim waist and horizontal lines for the rest of the outfit. However if you want to appear less curvy, reverse is the case; horizontal for the waist and vertical for the rest. Kim Kardashian shows us a great example;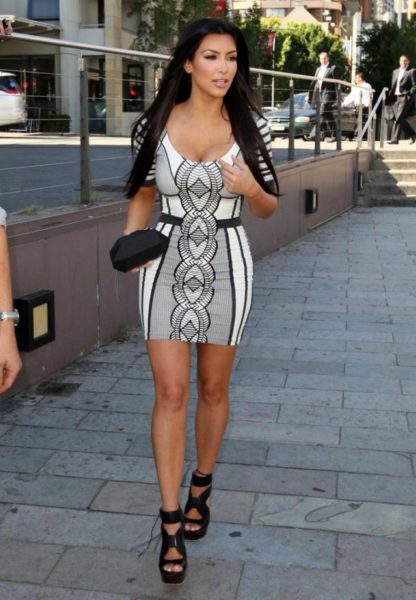 Apple Shape: The apple shape is most common to people with athletic build. Apple shaped women have broad(er) shoulders compared to their narrow(er) hips. They tend to have slim legs/thighs, while the abdomen and chest look larger compared to the rest of the body. With this shape, vertical lines should be used on the upper half of your body to pull it inwards and horizontal lines at the bottom. If you choose to wear clothes that have slim stripes use them for the bottom half of your body so they wouldn't have a drastic effect on your shape. View Kelly Rowland in this lovely Striped dress mixing different sizes of stripes.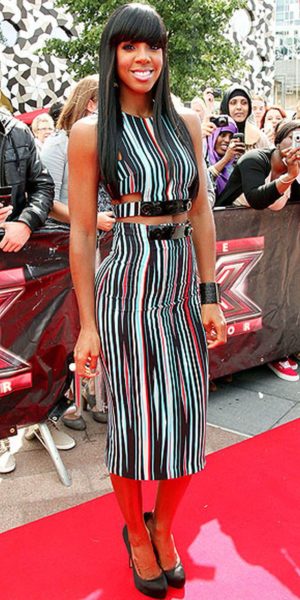 Triangle Shape: Here the measurement of the hip is greater than the bust measurement. The women of this body type tend to have a (relatively) larger rear, thicker thighs, and a small(er) bosom. In this case you should concentrate more on your upper part. Use horizontal lines to make your top half appear bigger and vertical for your lower part to appear smaller; this way you look more proportional. See Rihanna in this hot red see through dress;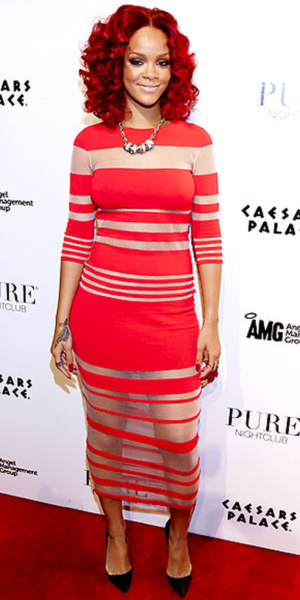 Rectangular Shapes: In this case the waist and top measurement are the same. Here, horizontal is the best way to go. Use this to broaden your shape but to get a better effect, try combining it with vertical lines along the waist. See Michelle Williams in this black & white dress with wavy stripes;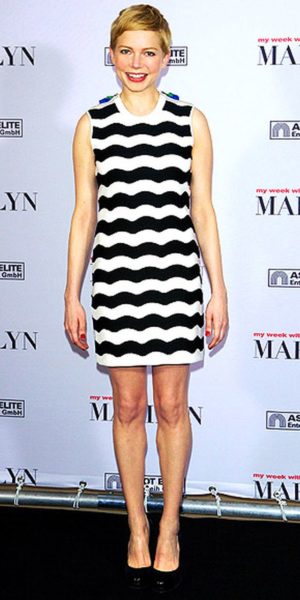 3. Pairing with a jacket: When adding a jacket to your combo its most advisable to use a plain colored jacket to add some sanity to the lines you have underneath. Although it is best to add some abstract colours when doing this, especially with those of the same hue so you can create a more centered outfit.
Share your own Style tips for wearing stripes and good luck!