The Sunday 9th of October edition of Vanguard Allure magazine featured an interesting cover feature. Four women with ages ranging from 50 to 26 were featured on the cover.
The theme was "Gorgeous at Every Age" and included beauty tips for women in their 50s, 40s, 30s and 20s. The ladies spotlighted were Actress – Joke Silva, Musician – Yinka Davies, Stylist – Tayo Shonekan and Photographer – Toni Tones (who also shot the photos!).
Check out the spread below.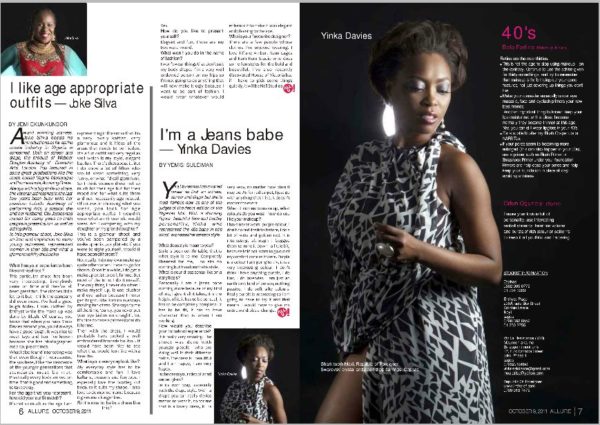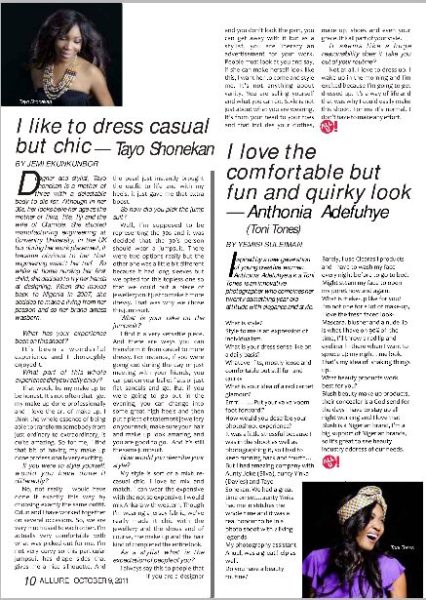 For more information, visit the Vanguard Newspaper website