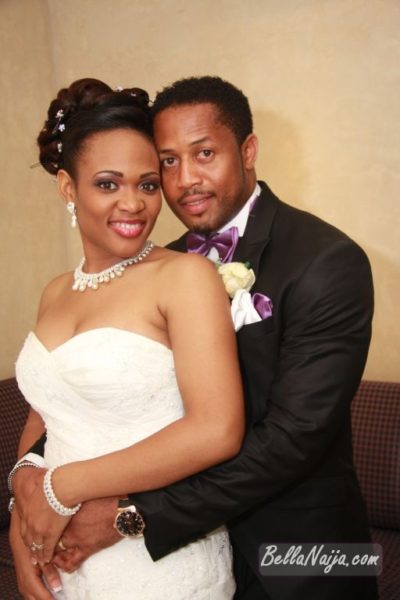 It's a great day for Nollywood star, Mike Ezuruonye! His wife, Keke has given birth to their first child – a healthy and cute baby boy.
Just a few minutes ago, Mike announced the birth to close friends as he exclaimed "The HE that would be GREATER than me arrives…Praise GOD"
Baby Ezuruonye was born at the St. Michael's Hospital in Toronto, Ontario, Canada.
Mike & Keke tied the knot 11 months ago on Saturday 13th November 2010.
A child is a divine blessing! Congrats Mike & Keke.