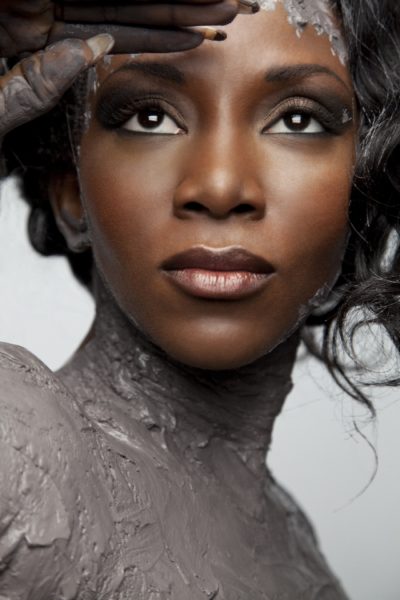 The MUD Academy invites you to join the elite group that enters the world of makeup artistry as they hold the final class of the year in style – a one month make-up course in Lagos and a two week intensive make-up class in Abuja.
Lagos Class – One Month Make-Up Course
The Lagos class will feature both weekday and weekend sessions in order to accommodate all students.
Weekday Classes
Date: Monday 7th November 2011 to Wednesday 7th December 2011 (Mondays, Wednesdays and Fridays)
Time: 11 AM to 3PM
Weekend Classes
Date: Saturday 5th November 2011 to Sunday December 4th 2011 (Saturday and Sunday)
Time: 1PM to 5PM
Abuja Class – Two Week Intensive Make-Up Course
Date: Monday 14th November 2011 to Wednesday 30th November 2011 (Classes will be held from Monday to Friday in two different sessions)
Time: 11AM to 3PM | 4PM to 7PM
Certification & Distribution Opportunities
Upon graduation, students will be issued the official make-up artist certificate to begin their career as professional make-up artists and will have a chance to sign up as MUD distributors as additional discounts will be given upon program completion.
About MUD
Make-Up Designory (MUD) is an international make-up company which has been creating genuine make-up products and providing quality education over the past decade. In the international community, MUD is the expert choice for make-up professionals, as its make-up schools have produced renowned make-up artists on the global scene.
Course Content
Foundation Principle
Skin Preparation Techniques
Face breakdowns using face chart
Bridal/Fashion/Runway Make-Up
Corrective Make Up
Photographic Make-up
Color Analysis
Threading and Waxing Eyebrows
Eyelash Application
Gele Tying
Marketing Yourself as an Make-Up Artists
All students will be provided with practice kits during the course.
Tuition Fees
Tuition Fee: N40,000
Tuition Fee & Makeup Kit: N100,000
Location
Lagos Class Location: 36 Toyin Street, Off Allen Avenue, Ikeja, Lagos
Abuja Class Location: Bloomsbury Plaza, 1245 Adetukumbo Ademola Crescent, Wuse 2, Abuja
MUD Academy Special Promotion
The first 30 students to register for the Lagos class and the first 20 students to register for the Abuja class will qualify to enter a raffle draw where 10 winners will be selected from Lagos and 5 winners from Abuja.
The Prize
Each winner will receive a goodie bag containing Genevieve Nnaji's favorite MUD products valued at N15,000 & at the end of the class, the top five students in Lagos and Abuja will get a chance to showcase their skills acquired during the training in a one on one make-up session with the style icon.
To Register
Registration opens on Monday 24th October 2011. To register for either Lagos or Abuja Mud Academy pay the specified amount at any GT Bank Branch nationwide.
Account Name: Make-up Designories Nigeria Limited
Account Number: 247223727110.
Then go to the following locations to pick up the enrollment forms
Lagos: MUD Studio, 12B Fatai Idowu Arobieke Lekki Phase1,Lagos.
Abuja: Francesther's Place, 1st Floor, Omega Plaza, Wuse 2, Abuja | Call 08035335952
You can also send a scanned copy of the GT Bank teller number to info @ mudnigeria.com to receive a copy of the enrollment form via email. Please include full name and location of choice in the email. Students are advised to make payment as soon as possible to qualify for the raffle draw.
Contact
For more info & general enquiries
Phone Number: 07082978030
BlackBerry Messenger: Pin – 25EF305D
E-mail: [email protected]
Website: www.mudnigeria.com
Address: MUD Studio, 12B Fatai Idowu Arobieke, Off Admiralty Road, Lekki Phase 1, Lagos
___________________________________________________________________________________________________________
Sponsored Content