Love, love, love this edition of BN Our Wedding Story…
Adaora Osakwe and Chinedu Abanobi's love story began in Minna, from the moment they met, he knew he had met his queen…he proposed in scenic Great Yarmouth and they tied the knot in Abuja. Such an epic journey, such a beautiful wedding and a blessed union!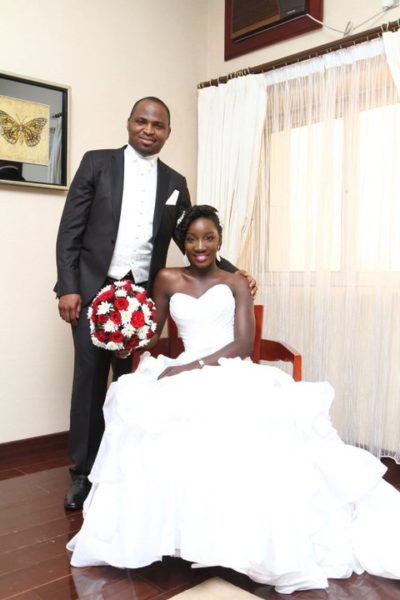 ___________________________________________________________________________________________________________
From Minna to Liverpool – How Adaora & Chinedu Met
By Chinedu
From the first day I saw Adaora in Minna, I knew she was special.
During my third year in FUT Minna, a student association I was a member of paid her dad a visit in Minna. While we sat in the living room, I noticed Adaora standing in front of their house oblivious of the fact that my attention was fixed on her.
Staring at her, it felt like I could feel the sort of person she is. I knew right there that there was definitely something special about her. It felt like a mixture of her down-to-earth attitude, serene innocence, warm glow of happiness and an unmistakable genuineness.
I left her house on that day and that memory of her has stayed vivid in my mind until this day.
In my final year, Adaora eventually got admitted into my University. She was shy and I was too afraid of
blowing it that I didn't ask her out. I however tried to get her attention through friends we had in common. We spoke a few times and I eventually summoned up some courage to tell her I liked her. I eventually graduated from Minna and we briefly went our separate ways. I kept making brief visits to Minna to see her until I eventually left Nigeria for the UK.
Just like Minna,in 2008,Adaora came to study for her masters in Liverpool. We got back in touch and spoke more often. We were both quite stubborn and she refused to let me visit her for most of her study time in Liverpool. One gracious day, on my way back from an office trip, I insisted on coming to visit her in school. I wasn't looking my best and turned up in a transit van after doing some shipyard work but she didn't care and we went out and had lunch. We got closer and after months of trying to persuade her to date me, she eventually said YES!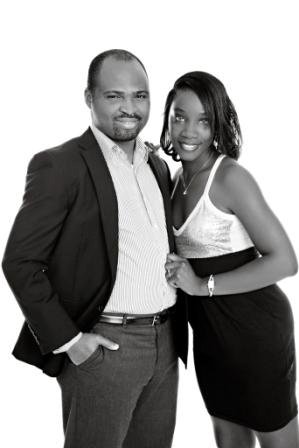 The Proposal – Setting the Scene – Shopping & A Sunset Stroll on the Beach…
We lived about 7 hours apart but we tried to visit each other. I was living in a very serene, isolated but sometimes lovely coastal town called Great Yarmouth and she lived in Liverpool which was much livelier.
We made out time to eat out once in a while and she would sometimes try to pay but as a gentleman, I always insisted on taking the bill. She would always insist and say, "Next time I'll take the bill".
Adaora came to visit me in on a weekend toward the end of June 2010. On weekends, we would usually go to see a movie, cook together or just talk but I decided we should make the 26th of June 2010 a more eventful Saturday. We woke up, went shopping in a nearby shopping complex and I made her try out an endless number of clothes. We tried to pick out something for every occasion.
After a long day shopping, we came home and I asked that we go to the beach. We walked to the beach and took a long stroll in the sand across the entire Yarmouth seafront. We talked about what we wanted and our perspectives towards different salient but important topics.
After a long day, at about 6pm when the sun was beginning to set over the beautiful view of the sea, we decided to walk back home. On our way home, I decided to take the route through the high street where most of the restaurants in Yarmouth where located.
The Proposal – The Main Event
I suggested we eat out and Adaora immediately jumped into volunteering to pay as I expected she would. We got to a restaurant and I (seemingly) casually suggested that we try that one. We got to the door and the lady at the reception greeted Adaora by her name. She was surprised and asked how the lady knew her name but she eventually concluded that I might have mentioned it to the receptionist without her noticing.
The restaurant was full as there was another older lady having a birthday dinner that same evening. We had dinner and at the end, I asked to go to the restroom and Adaora asked for the bill. When I came back and sat down, the girl that served us brought a lovely looking desert, decorated with small beautiful candles. She had a bill wallet and concealed inside it was a small box. Adaora got her purse to pay, opened the wallet and saw the box. I could tell she froze!
She looked shocked and very confused. When she eventually looked up, I was on my knees and asked her to marry me. Tears rolled down her eyes and for a few seconds…and then she smiled joyfully and said YES. The people around us by then had got the swing of what was happening and when Adaora said yes, everyone started clapping. It looked like it was orchestrated but no one in the restaurant knew who we were. We struggled to finish dinner as we were both overjoyed and everyone in the restaurant took turns to hug and congratulate us. We eventually walked back home with Adaora calling all her friends on the way.
The Proposal – The Hidden Scenes
What Adaora didn't know was that after several futile attempts by one of our close friends to cajole her into giving out her ring size, during one of her visits, I took one of her cocktail rings, slipped out with the excuse of having to dash to the office quickly and had it measured by the jeweller. I had chosen a ring and all they had to do was fit it to size. I also called the restaurant and asked them to reserve a table for two. I told them that I'll slip them a ring when I excuse myself to go to the restroom knowing that she'll jump at paying for our dinner once I suggest we eat out. I also gave her name and the receptionist called out her name to check that we were the right couple.
It all worked out perfectly!
***
He smiled, she smiled back, they kissed and said "I Do"…On the 7th of May 2011, Adaora Osakwe and Chinedu Abanobi sealed their love as they solemnized their union at the Our Lady Queen of Nigeria Catholic Church in Abuja.
Friends and family all gathered to witness and enjoy Adaora and Chinedu's special day. Chinedu still vividly remembers the moment he first saw his wife years ago in Minna, now Adaora has her own vivid memory to add, the moment she walked down the aisle in her grand white ballgown to meet her love – her husband, Chinedu.
After the ceremony, the couple and their friends enjoyed a fabulously colourful reception with bright and beautiful shades of fuchsia pink and orange all around. It was a truly delightful occasion!
BN wishes Adaora and Chinedu all the best in life and love. May each day be blessed, joyful and filled with divine favour.
***
White Wedding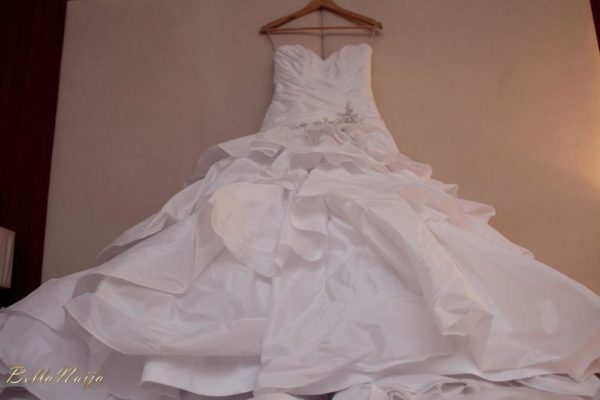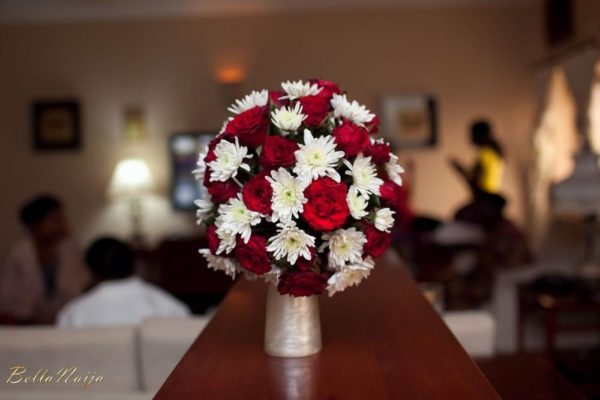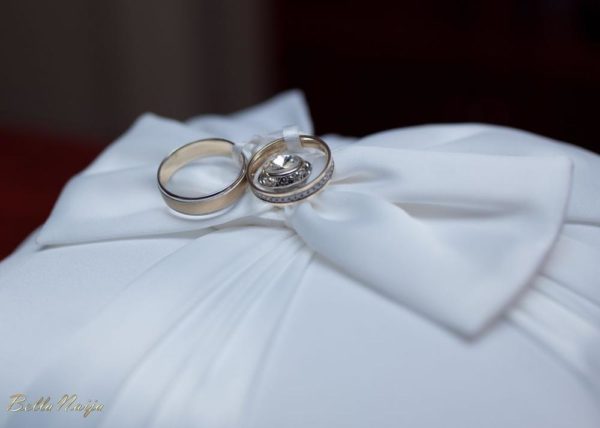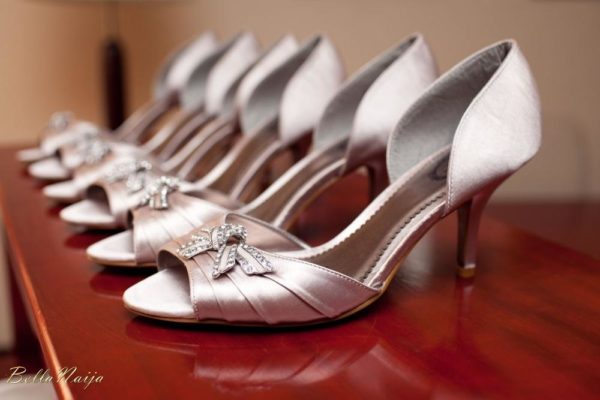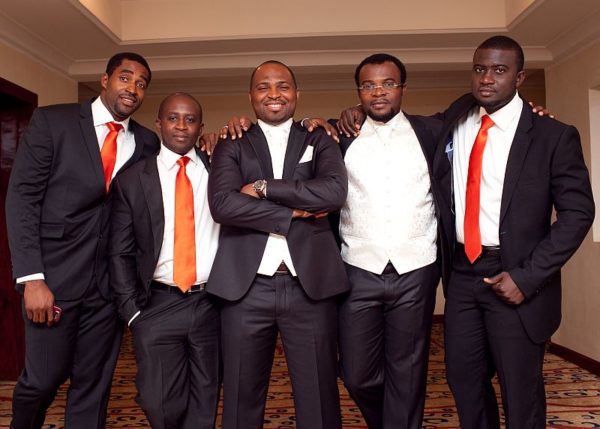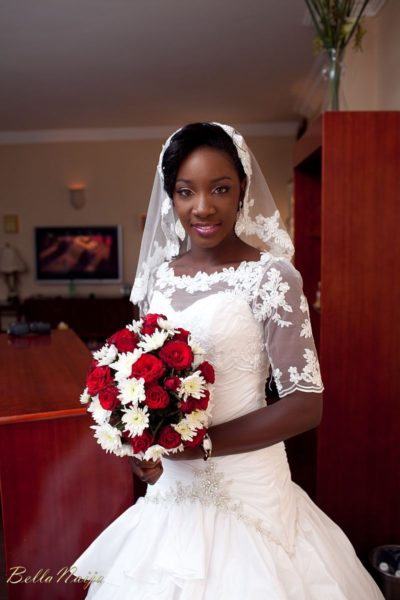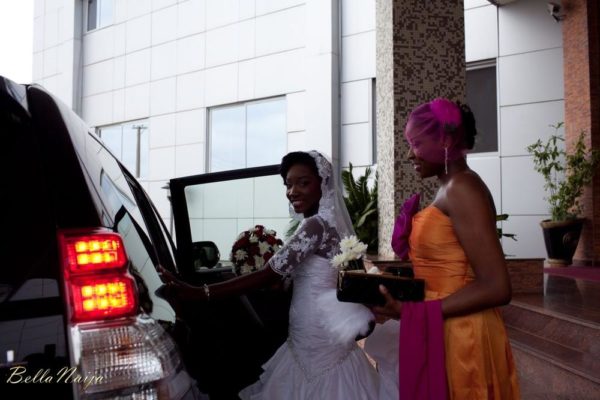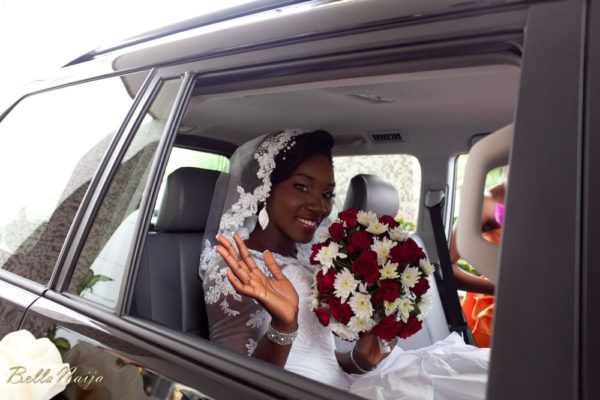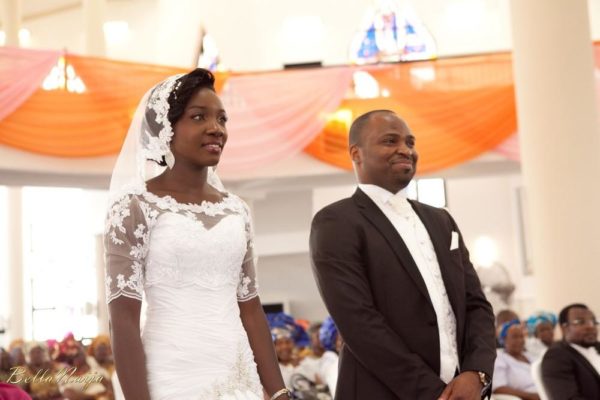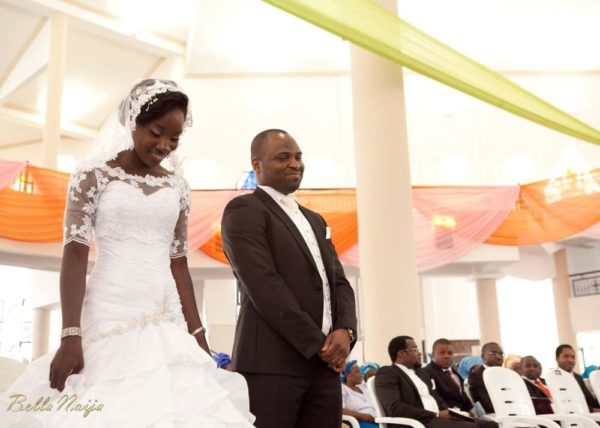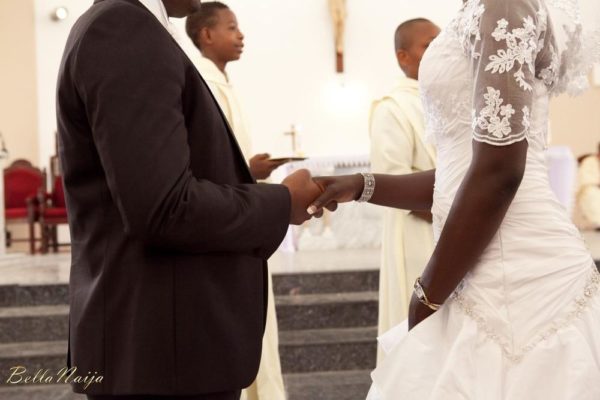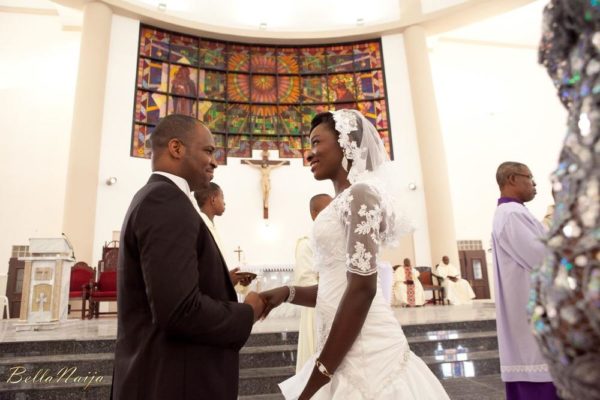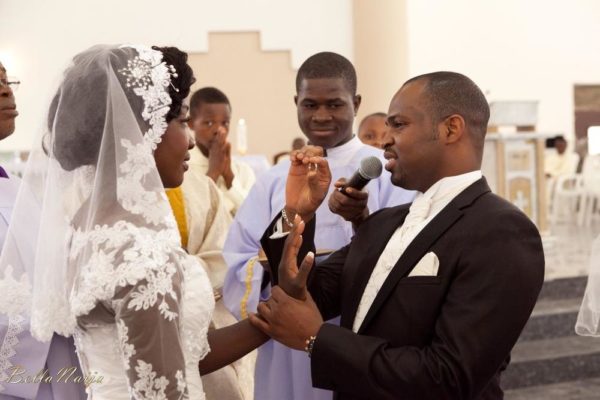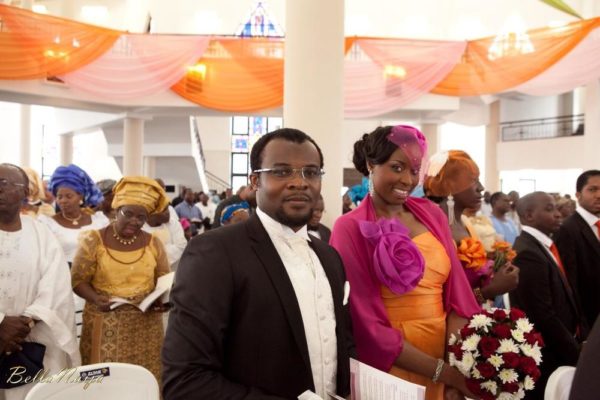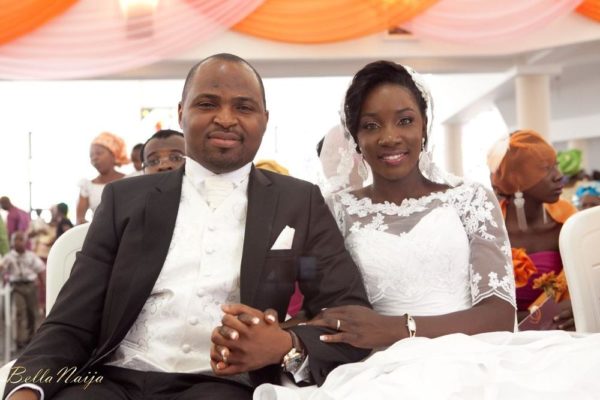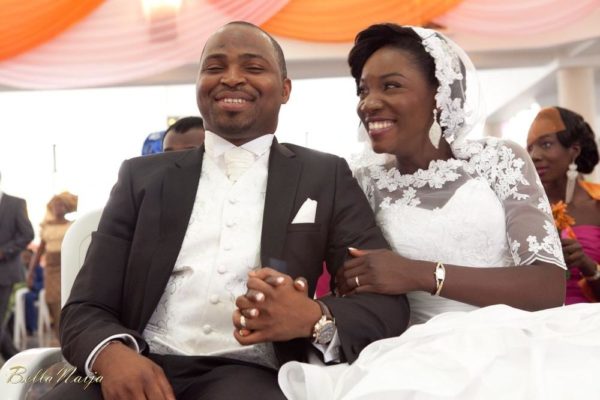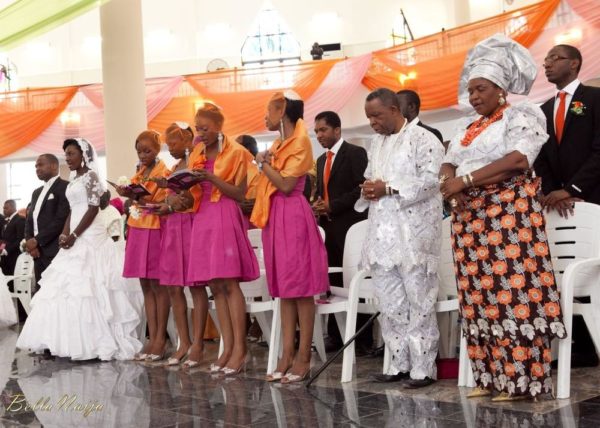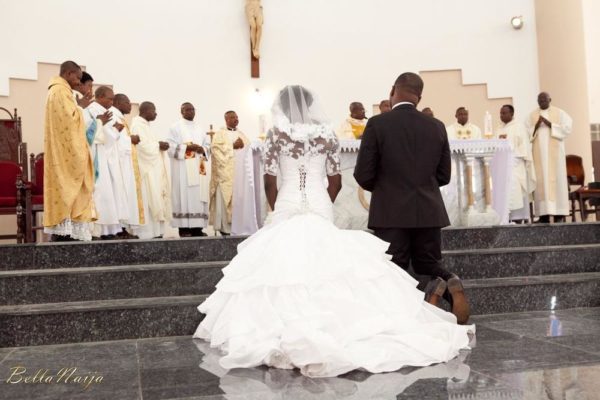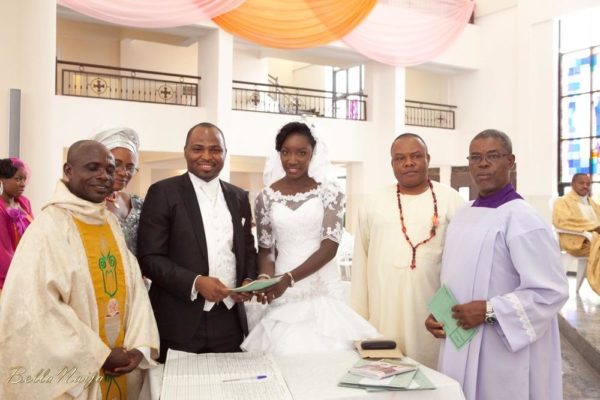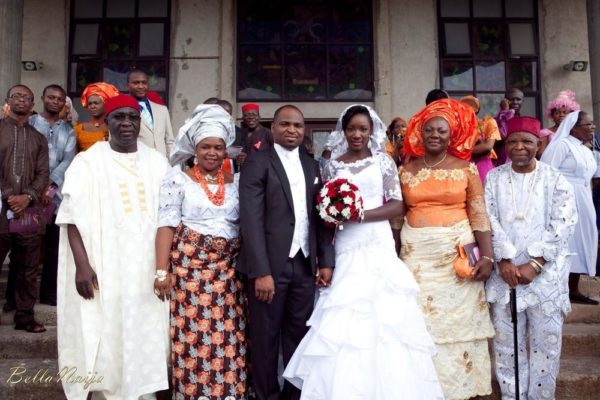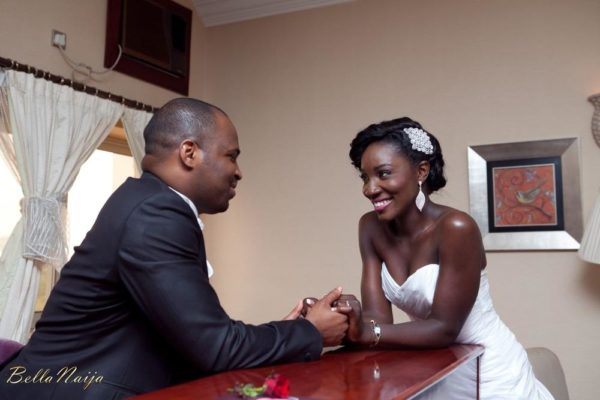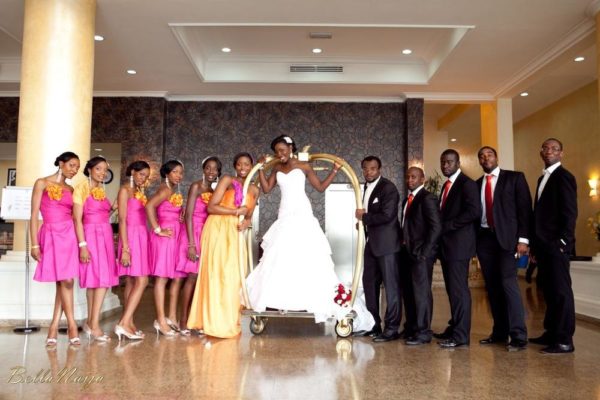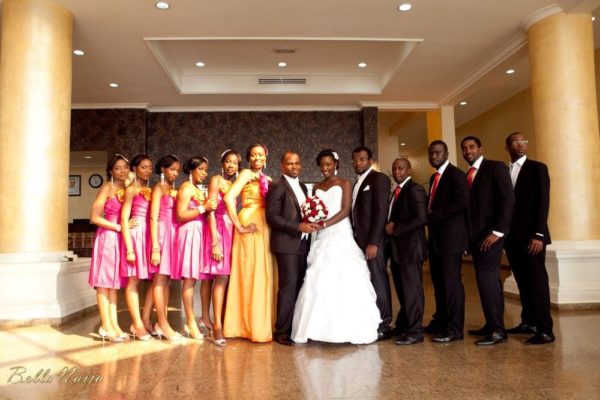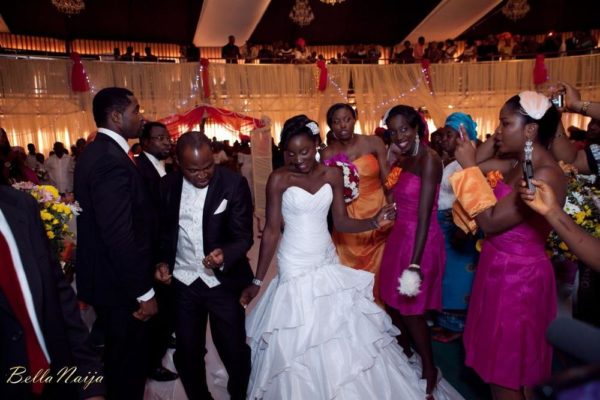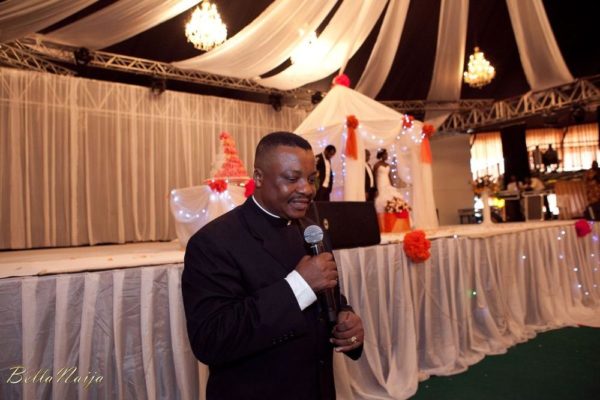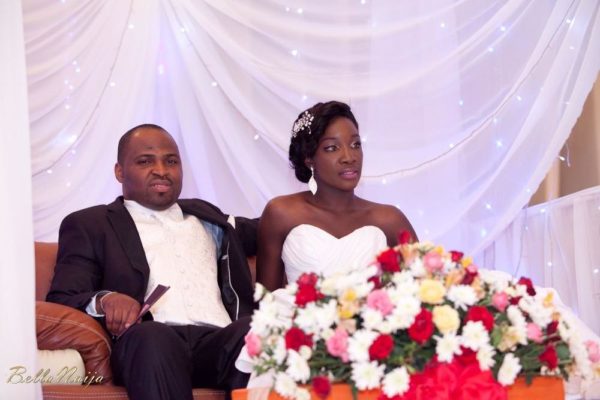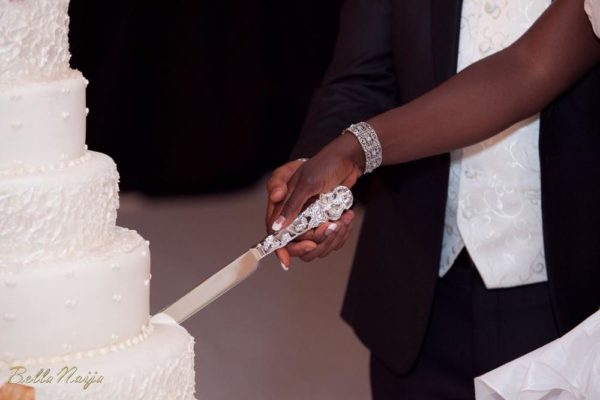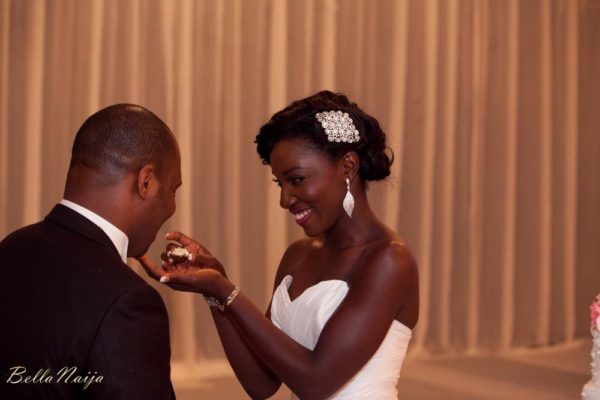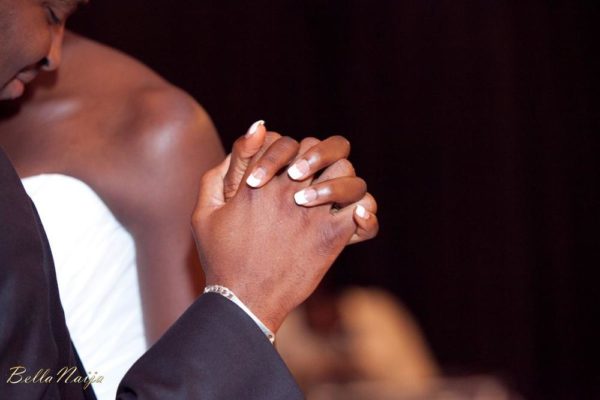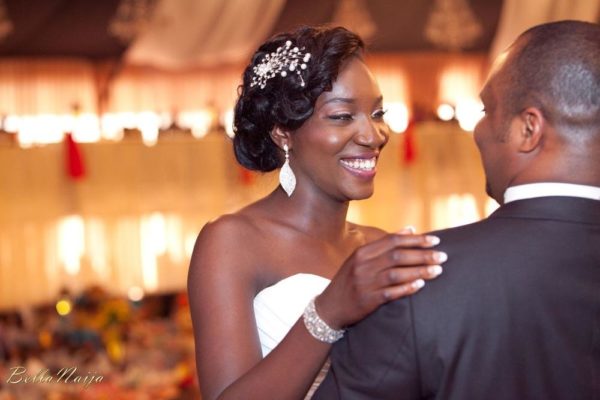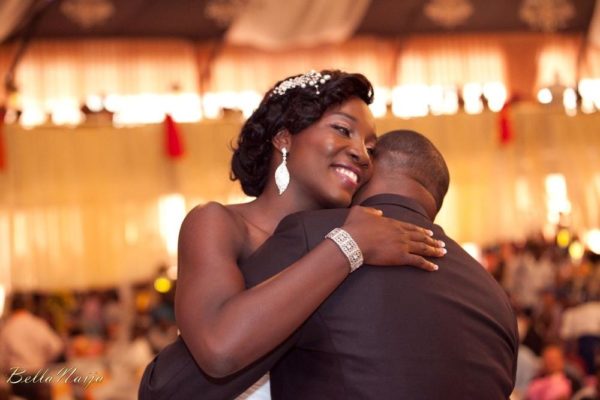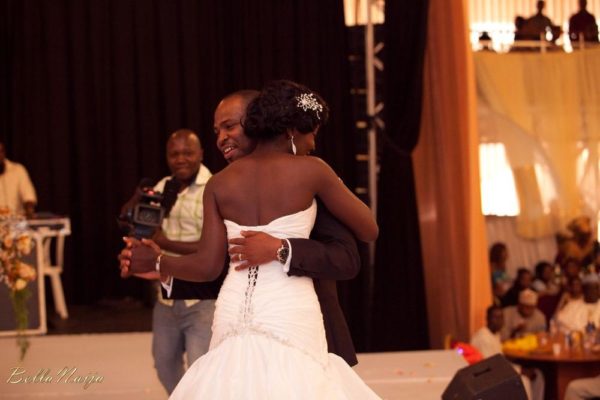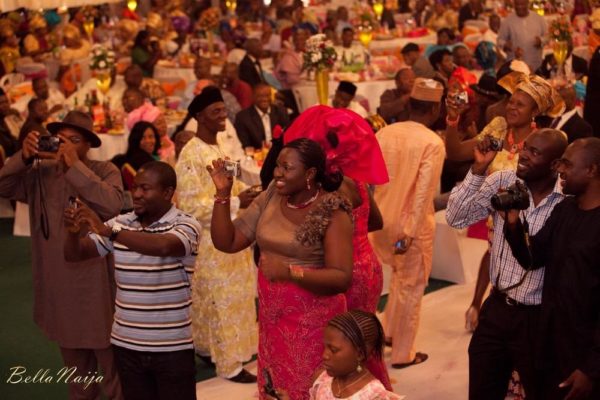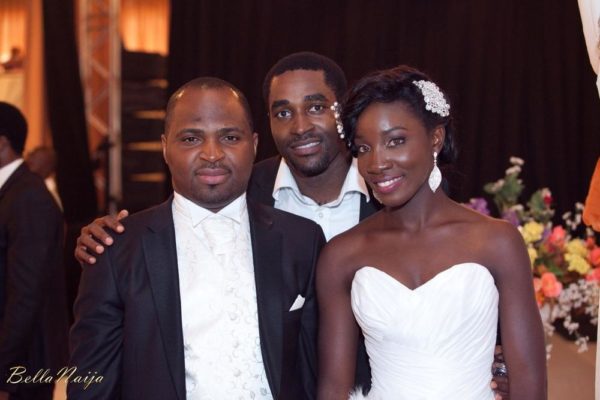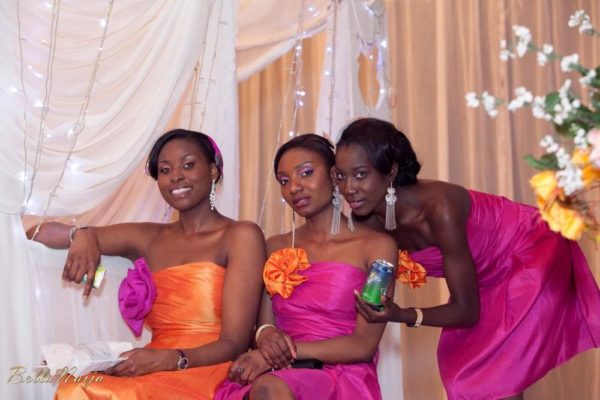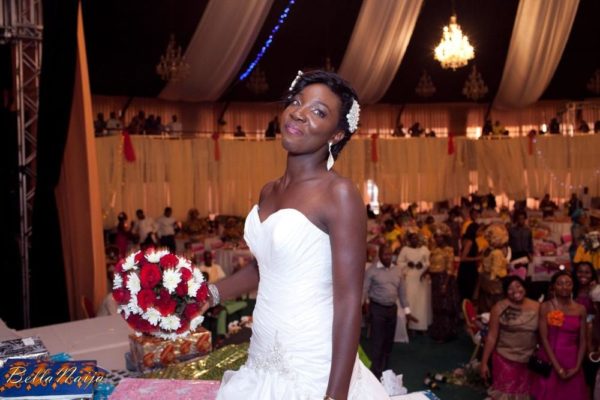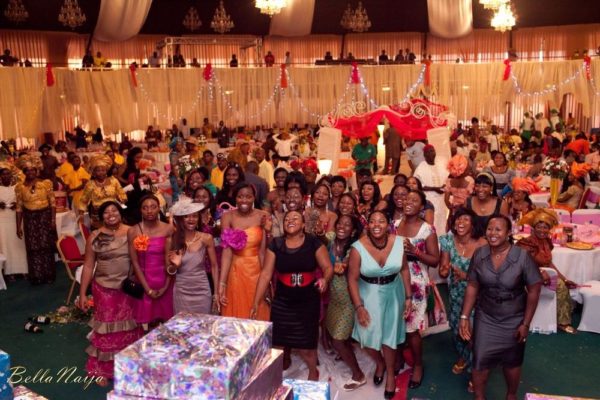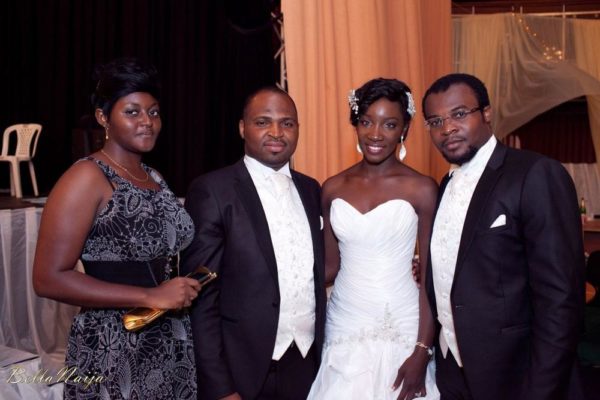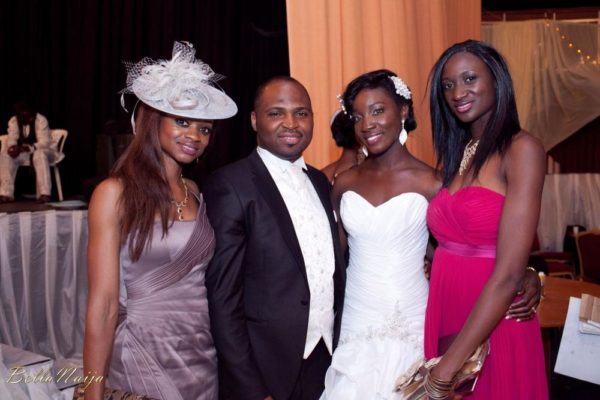 Traditional Wedding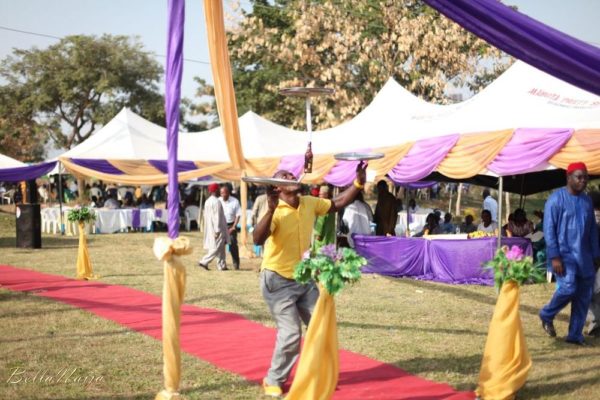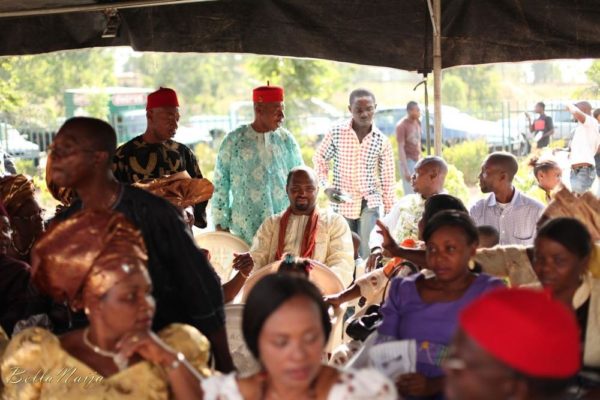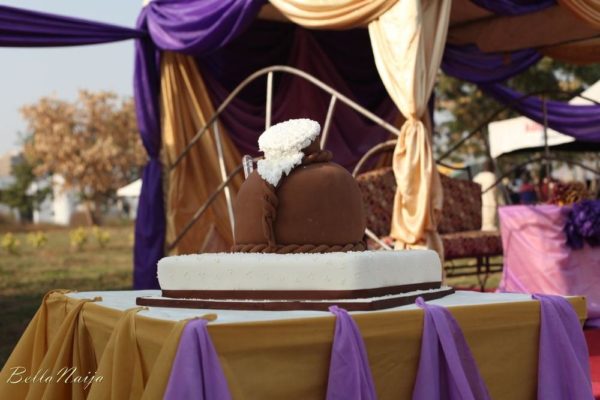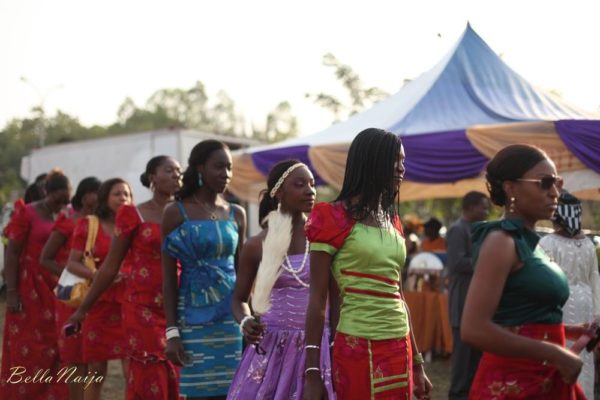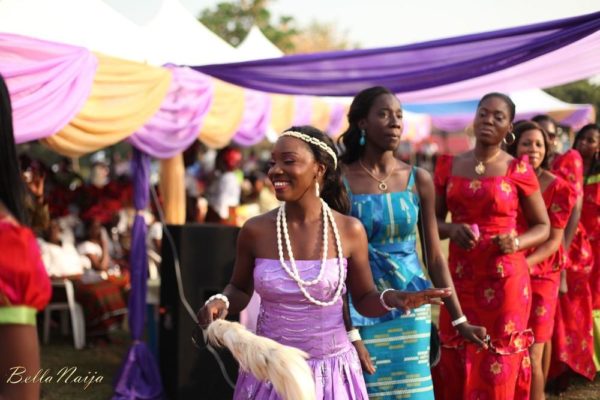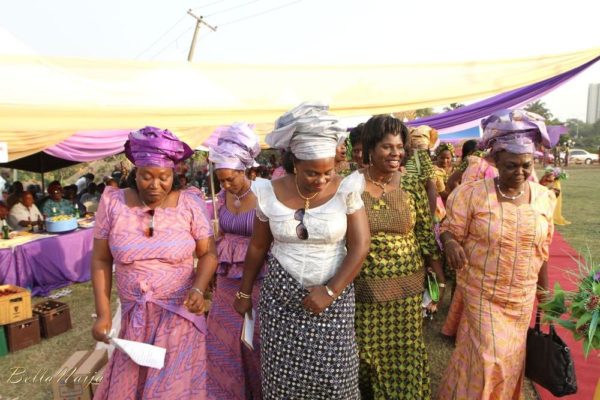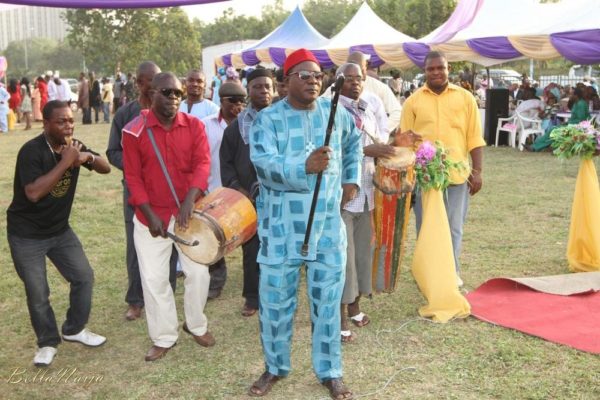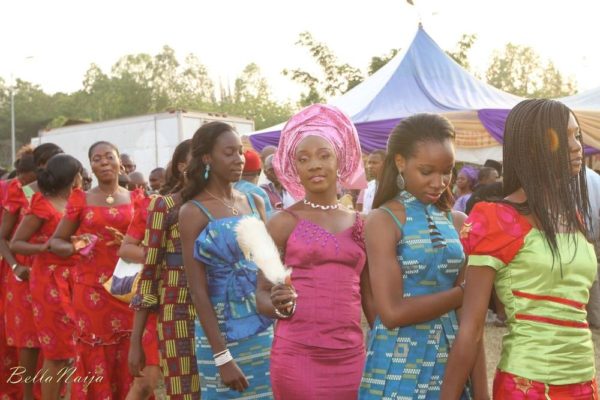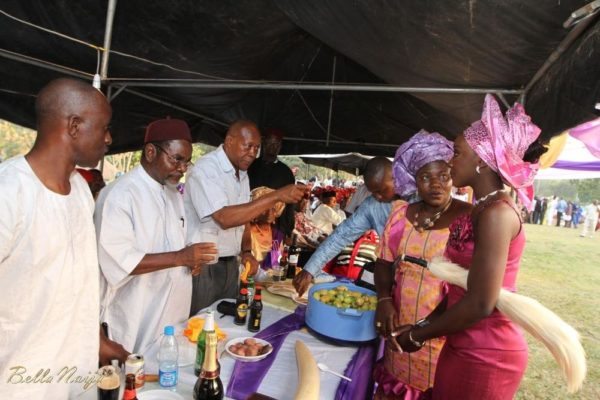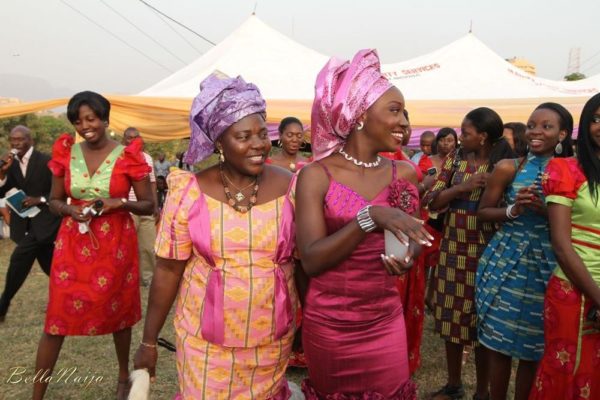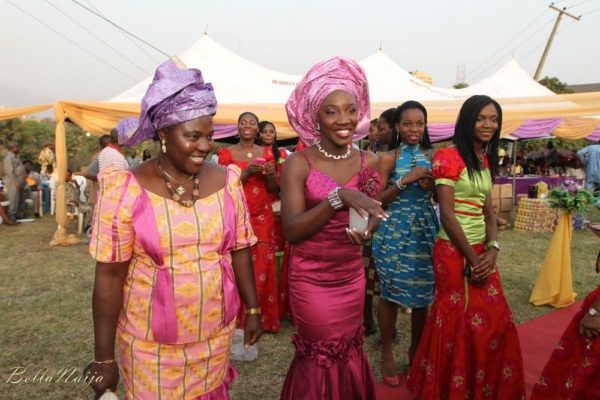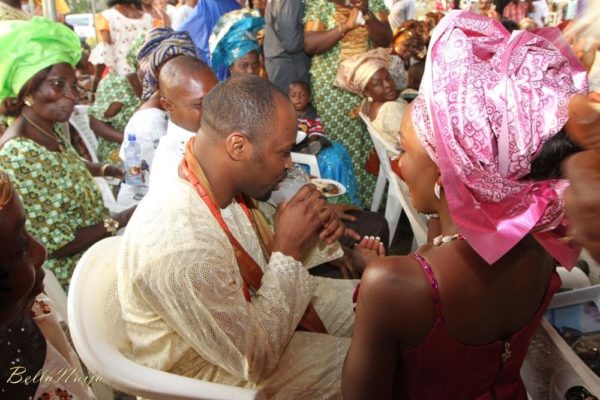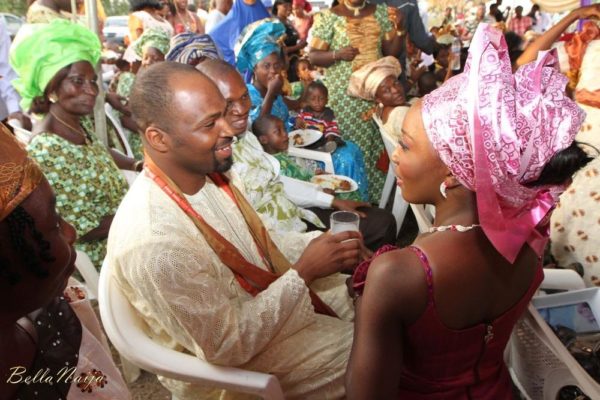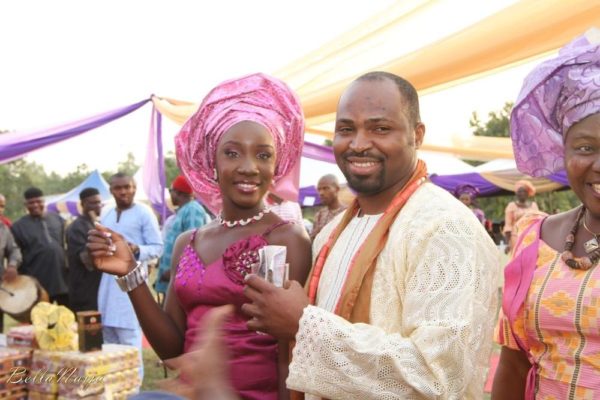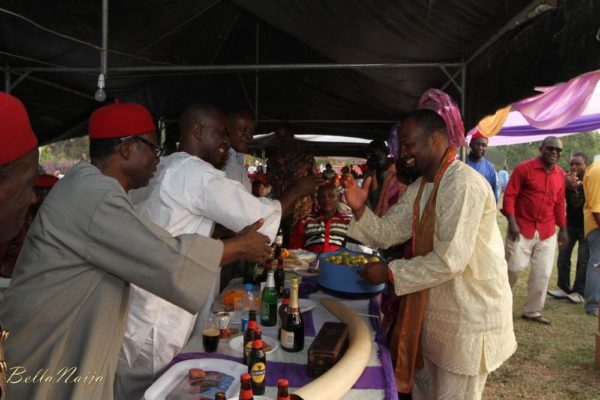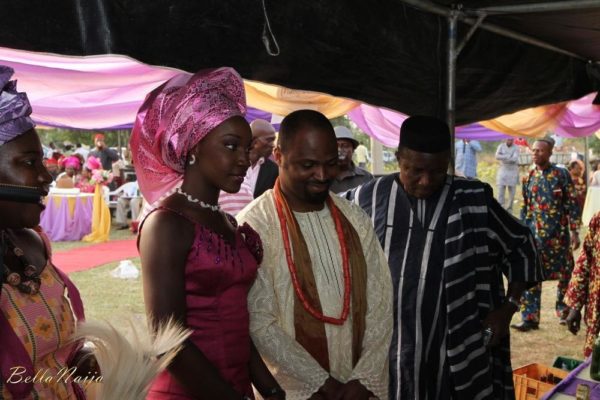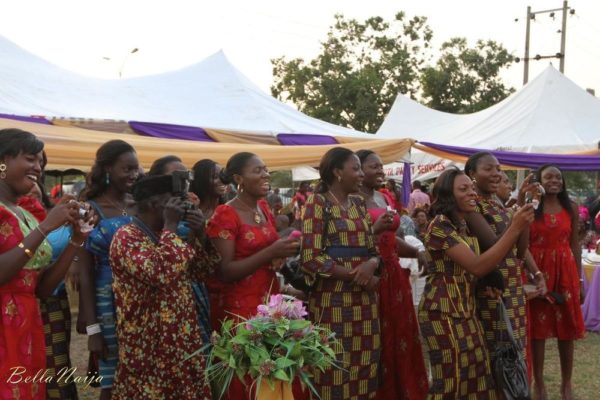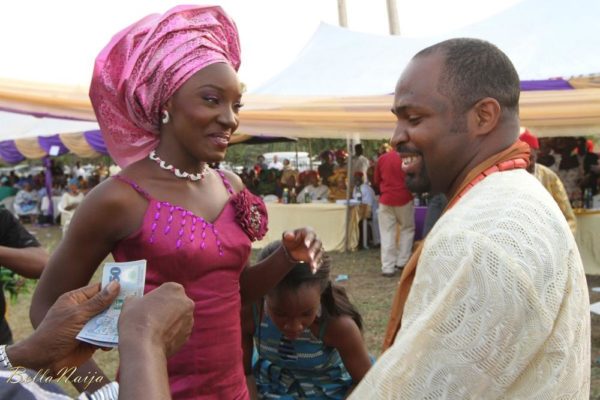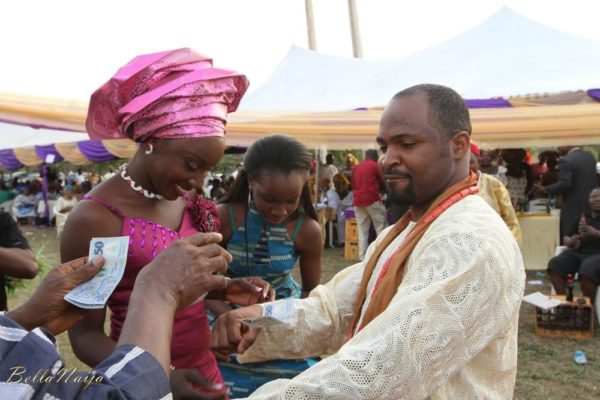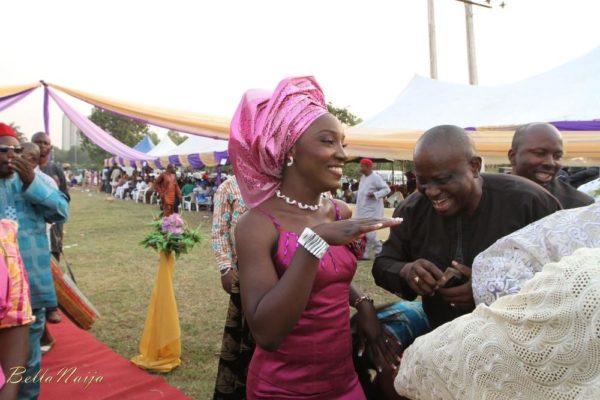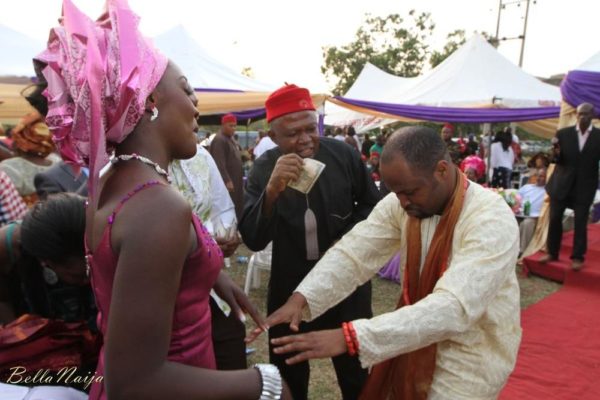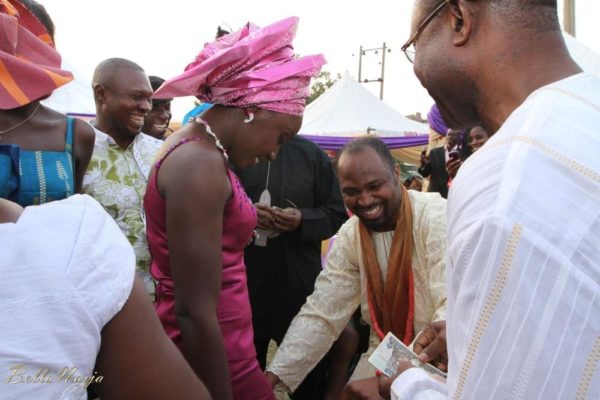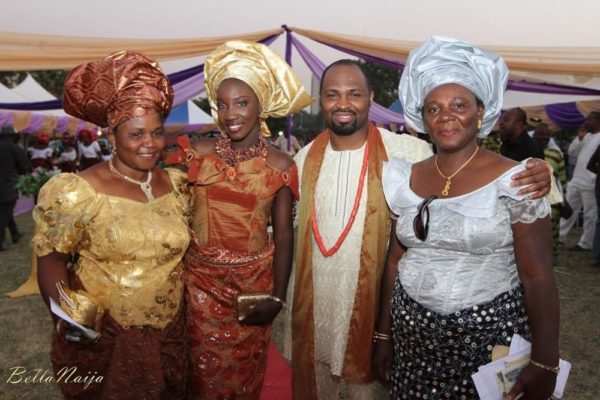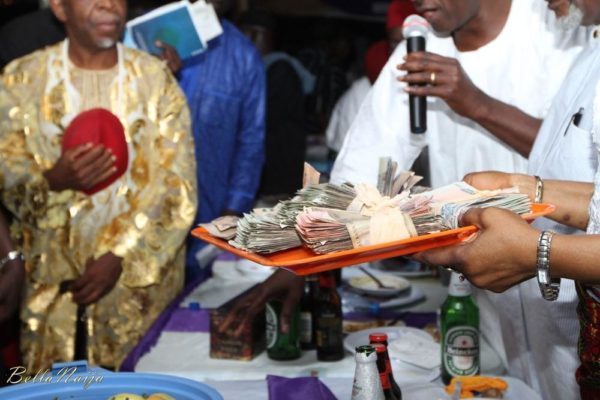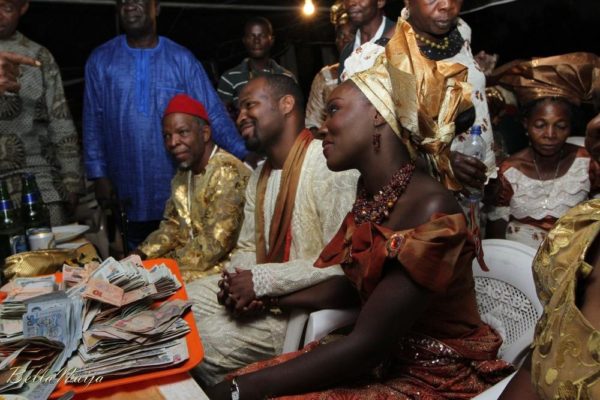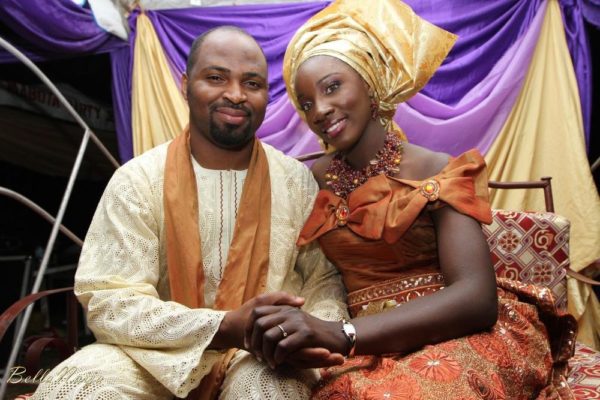 Photography: Lanre Balogun for Libran Eye Photography – http://libraneye.com/blog/contact-me/
Vendors
Wedding Dress: Jenna by Maggie Sottero
Bridesmaids Dresses: WEGO Clothings Abuja
Groomsmen Attire: TM Lewin
Hair and Makeup: BM|Pro
Cake: Mrs Arah
Food: Cabana Chef
MC: Triple White
Creatives: Triokreations Limited
Flowers & Decor: Perfect Integrated Decor Service
Venues:
Traditional Wedding – Nelson Nuel Park, Garki, Abuja
Reception – Thisday Dome, Central Business District, Abuja