BN Prose: Rita's Curve by Nkem Awachie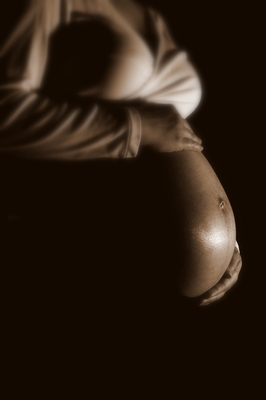 We were never friends. No, not really. She was a familiar face, with a name to go. I waved at her in the morning, on my way to lectures. When I returned, she would be cooking, in one of those sexy negligees she was known for. She liked to showcase her body; her dark, athletic body with the butt that stood up.
We were never really friends, but my roommate knew her well. She knew Rita was from a poor family that lived in Abia; that when she arrived in her first year, she had only a Ghana-must-go bag with tubers of yam and other local foodstuff, a few okirika clothes and a Bible. Her hair was cut low because she could not afford any other hairdo, her textbooks were borrowed, her handouts were photocopies, she had okpa for breakfast and soaked garri for dinner. Her family called her Uche.
Now, in her third year, her room was next to mine. She visited occasionally to gossip, or to borrow Maggi cubes or nail polish remover. Often, she would get into an argument with my roommate and I would be called to mediate. I didn't want her around. Arguments tire me. But I understood that she needed my roommates. She was in the one-man room, for big girls, where you had your own space, your own bed. You could lock up and leave and be sure that your belongings wouldn't be disturbed. But you could get lonely.
She would come to my room, my little room with four beds and eight girls, and if two of the girls weren't in, she would fight for the free bed with the rest of us. On the rare days that the taps ran, I would yell at her, 'Rita, I'm behind you!' Then I would watch her fight her way into the cluster of girls waiting to fetch 'free' water. She would knock other girls aside with her gallons and buckets, tongue-lashing anyone who dared question her. When she finally settled, I would add my buckets to hers, then she would tongue lash anybody that dared question me.
But we were not friends. Not really. I knew nothing of her private life, except the things my roommate told me when there was no one else for her to gossip to. Like the fact that her Blackberry Torch was given to her by a man she did not really know, after she had spent a weekend with him in Port-Harcourt. That she bought her first Brazilian hair after some Ministers visited Enugu. That she stole her Baby Phat top while the boutique attendant was on the phone. That the Aldo shoes I had once admired were borrowed and she had successfully evaded the owner for five months. That she still had never bought a textbook.
I don't think my roommate was really her friend either, or she wouldn't have sold her out so easily, broadcasting her secrets to the rest of us. Probably adding a fabrication or two. I hadn't even noticed Rita was getting heavier when my roommate said "She's pregnant". I looked at Rita, in her cherry red nightie, cooking and playing Lady Gaga's 'Paparazzi' on her Blackberry. She didn't look pregnant. I made a mental note to collect the song from her later.
"She thinks she's a sharp girl. Let's see what she'll do now that she's gotten pregnant. If she aborts it, everyone would know."
"I wouldn't know". I said.
"Because you don't know anything. Except what is in your book."
As the weeks went by, even I noticed she was putting on weight. My roommate said, "She has finally admitted that she's pregnant. She said the man is going to marry her but I haven't seen a ring on her finger".
A week later, there was a ring . My roommate said, 'She bought it herself. The man isn't coming.'
"Did she tell you that"?
"No, but anybody that knows anything would know".
Her belly had curved outwards by the time the school year came to an end. On our return, we were reshuffled among the hostels. We were in different hostels.
The next time I saw her, her tummy had lost its bulge, her finger had lost its ring. I didn't ask what happened, because she wasn't my friend, and because anyone that knew anything would know.