Hello Nigeria, Hello Africa and Happy Wednesday!
It's another day, another week and another time for the infamous slot on BN where we update you with the most affordable items, bargains and freebies taking place in Nigeria right now.
Try your luck this Wednesday and see if you could win a ticket to Ola Rotimi's Grip Am stage show taking place this Sunday at the Unity Center. The day is just fully starting and we hope and pray you get the very best of love and all your heart desires today.
See you next week and do stay safe!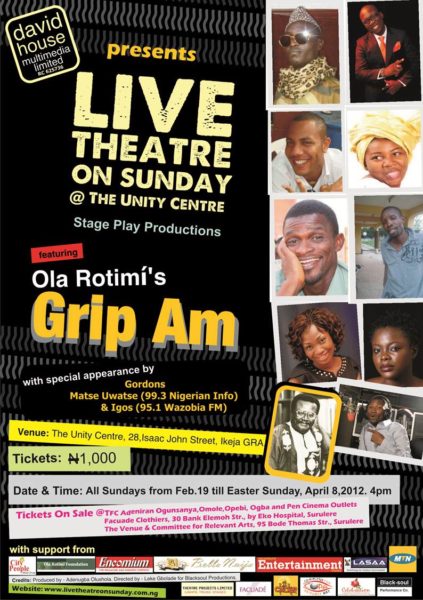 Win Tickets to Ola Rotimi's "Grip Am" stage show
BellaNaija.com & David House Multimedia Ltd are giving away tickets to 4 lucky BN readers for Ola Rotimi's "Grip Am" stage show taking place this Sunday at The Unity Centre, 28 Isaac John Street, Ikeja, GRA, Lagos.
To win, answer these questions;
Name 3 people that will be making special appearances at the show
How much do the tickets cost and name two places people can get tickets
All answers are to be posted on the comment section below. Deadline is Thursday 23rd February by 3 PM, Winners will be contacted and told where to pick up their tickets. To find out more about the show, Log on to their Website
_______________________________________________________________________________________________________________
Sponsored Content
Will you like your bargain to be featured on BN Bargains? Email us via adsales @bellanaija.com