Thank God it's Friday. Hi, I'm Onos O and welcome to this week's BN Music Friday Top 5.
Olubankole Wellington, more popularly known as Banky W or better yet, Mr. Capable is one of Nigeria's most loved artists. Whether its from his numerous endorsement deals with multi-million dollar companies or from his accessibility and response to his fans, Banky W has been endeared to almost every Nigerian heart.
Needless to say, with all these considered, he's a chart-topping artist who brings us hit after hit; he is the one that brought to us such acts as Skales and the Star boy, Wizkid and, he is the crowned king of the "Lagos Party", a tune I'm pretty sure my own kids will be singing.
Banky W's birthday was a few days ago on the 27th of March. So, with that in mind, this week's episode is dedicated to this beloved R&B artist. Here's the countdown:
So, starting off at the number 5 spot is the song that brought Banky W into the limelight, "Ebute Metta". On this, he remixed the ever popular, in that era, "Umbrella" by Rihanna. It wasn't just a regular remix or, as is common these days, spoof of a popular song; it was an effort that showed Banky W could both rap and sing as well as had a peculiar style that we could all fall in love with. I was surprised when I watched the video again and heard Banky W pronounce himself "Mr. Capable". I bet you didn't know that he was "Mr.Capable" back then. The video was directed by DJ Tee.
4. Banky W feat. M.I – Feeling It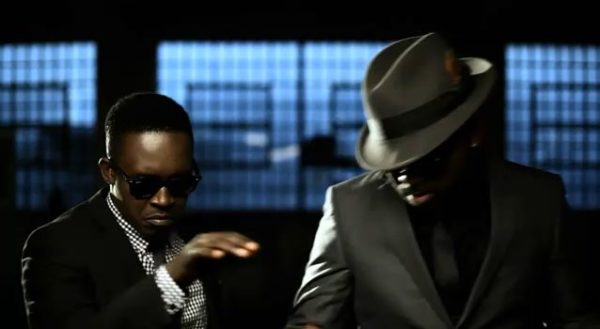 Coming up close behind "Ebute Meta" in the number four place is "Feeling It". The song showed a meeting of two worlds as both "Mr. Incredible" and "Mr. Capable" graced the track with their individual finesse and style. And, with the spectacular music video to follow it, it made us love the somber love story even more. The video was directed by Jonathan "Josh" Clarke and featured a cameo from Djinee.
In the number three spot, sitting pretty is Banky W's "Capable"; the song which supposedly embodies the artistry of the beloved Mr. Capable. The video, shot in South Africa, was directed by DJ Tee. I love the part when the video transits into the ID Cabasa remix and then Banky croons "…roll" and it echoes. Oh! and did you guys notice how baggy Banky's jeans were at the beginning of the video, when he just stepped out of the car? Today, you would hear "Epic fail" from many lips for that outfit but anyway, it wasn't today and well, its Banky W, he pulled it off… well.
Banky W stole a lot of our girlfriends and "paroles" with this song "Strong Ting". And, not only was it an outstanding vocal performance with expressive lyrics that made you say, "why didn't I think of that?"; its video, directed by Eban Oliver, made a lot of people speechless, fellow artists included. With its simple yet extremely well executed concept, "Strong Ting" slides majestically into the number two spot with only question left unanswered "why isn't it number one?"
Well to answer that previously "unanswered" question, I have two words for you; the first one having to do with one of the best cities on this planet Earth and the second being a synonym for "Faaji". If you haven't guessed already,  I'm referring to Banky W's contemporary classic "Lagos Party". What Dokta Frabz and Banky W did in that studio to come up with this seemingly evergreen hit beats me but I'm glad it happened. And, with the endless cameos and direction from Kemi Adetiba, it's no wonder it's standing high and proud at number one.
If you have ever seen Banky W live or even if you've just witnessed a pre-show mic check or rehearsal, you'll understand just a bit of the phenomena that have made "Banky W" a household name in this day and age. Here's a recap of the countdown:
5. Banky W – Ebute Meta
[audio: https://www.bellanaija.com/wp-content/uploads/2012/03/Ebute-metta.mp3]
4. Banky W feat. M.I – Feel It
[audio: https://www.bellanaija.com/wp-content/uploads/2012/03/Feeling-It-ft.-M.I.mp3]
3. Banky W – Capable (ID Cabasa Remix)
[audio: https://www.bellanaija.com/wp-content/uploads/2012/03/capable-id-cabasa-remix.mp3]
2. Banky W – Strong Ting
[audio: https://www.bellanaija.com/wp-content/uploads/2012/03/Strong-Ting.mp3]
1. Banky W – Lagos Party
[audio: https://www.bellanaija.com/wp-content/uploads/2012/03/Lagos-Party.mp3]
So, with all that said, I'll be right here waiting for you next week; and as I always say "vivere senza rimpianti" (to live without regrets). Have a great day.
Photo Credits: rockstar4000 | jaguda