On Sunday 11th March 2012, the Islamic sect, Boko Haram claimed responsibility for the bombing at St Finbarrs Catholic Church, Jos where about 11 persons were reportedly killed and more injured. In a telephone conversation with reporters, the spokesperson of the sect, Abu Qaqa said the bombing was carried out to avenge the killing and dehumanization of Muslims. As PUNCH News reported it, he said "we attacked simply because it's a church and we can decide to attack any other church. We have just started." Reading this in the news sent chills down my spine, not for fear, but for the effrontery with which the statement was made. I had to wonder, how is it that these people have telephone numbers where they can be reached, yet they can't be caught and stopped?  Every week, news of killings and attacks on churches, police stations, markets and most recently schools fill our news pages, yet they continue to wax bolder and stronger. Whether it's the case of Muslims attacking Christians or Christians attacking Muslims, the statement was way too bold and calls for immediate action by the security authorities.
The recent failed attempt to rescue two foreigners who had been in their custody since May 2011 was another poor show of the security system in Nigeria. There were speculations that the Boko Haram members knew the rescue operation was heading towards them and eventually killed the hostages.
As Nigerians, we should not continue to decry the poor state of security in our nation and chide our security operatives to sit up and bring these pointless attacks to an end.
Meanwhile, Pastor Chris Oyakhilome, founder of Christ Embassy Church has released another video to back up his comments with bible quotes where he said masturbation was not a sin. The video is still sparking up controversies as the previous one did.
Here is a recap of the news that made headlines around Nigeria this week.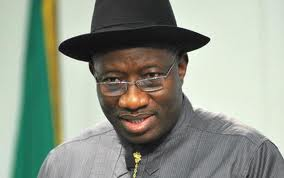 Nigerian President Goodluck Jonathan has said that he takes some of the responsibility for a failed hostage rescue attempt in which an Italian and a British man died. Kidnappers killed Franco Lamolinara and Chris McManus last week while a raid to free them was under way, according to British government sources briefed on the matter. The case drew criticism from top Italian officials, who questioned why Rome was not consulted before the operation, which was launched by Nigerian forces with support from Britain. In an interview with CNN, Jonathan said Nigerian authorities had worked with the British and other international intelligence agencies, but did not specify who the other nations were. He said his country took its share of the blame for the operation's failure.
***
A Nigerian, who allegedly carried out two sex attacks on women he met in a Cambridge nightclub has been jailed. According to Cambridge First on Monday 12th March, 2012, Anthony Iyare, 29, attacked a woman in the toilets of the Fez Club in May, a year after sexually assaulting a woman he had met at the same club. Iyare, who used his widowed mother's savings to study in Cambridge, England will be deported after he was convicted of sexually assaulting two young women. He denied sexual assault and attempted rape. He was jailed for a total of four years which included three months for a separate affray charge. The judge ordered that he be deported to Nigeria after serving half the sentence.
***

Not less than ten persons were confirmed dead when a suicide bomber blew himself up outside a Catholic church in Jos, the Plateau state capital on Sunday 11th March, 2012. The man drove his car towards St Finbar's Catholic church in the city before setting off a large explosion, killing himself and at other church members including an eight year old boy. One of the bombers died in the blast while another, who barely survived, was mobbed and killed by an irate crowd at the church where a former Deputy Governor of the state, Mrs Pauline Tallen worships.
***
A middle-aged man identified as Musa Dalhatu on Tuesday 13th March climbed up the telecommunications mast at the premises of Federal High Court in Abuja, threatening to jump down and kill himself. He said he would come down only if he sees the Acting Inspector General of Police or former Vice President Atiku Abubakar, who allegedly owes him some money. According to eyewitness reports, he threw a note down, claiming he climbed the mast because he wanted people to intervene in a dispute between him some prominent Nigerians. He was eventually brought down with the intervention of NEMA and some security agents.
***
The Executive Council of the Federation on Wednesday 14th March 2012, approved about N15.4billion for the execution of various contracts, including five new power-substations to boost power supply in the country. Briefing State House correspondents after the weekly Federal Executive Council (FEC) meeting, Information Minister, Labaran Maku said the project aims at increasing power generation and distribution. The new power stations are to be cited in Kwoi, Kaduna state, Nnenwe, Enugu state, Egbe, Kogi state, Ose, Ondo state and Gagarawa in Jigawa state. They will be completed in 24 months.
***
A 13-year-old Junior Secondary School pupil, Yusuf Ifawale, has hanged himself in Ilobu community of Osun State. Yusuf, who was in JSS 1 at Ridwan Secondary School, Ilobu, was found hanging at Aromiwe Community Primary School, Ilobu, on Wednesday, March 14th 2012. His father, Azeez, expressed shock over the incident, saying his late son was gentle and obedient.  Azeez said Yusuf's elder sister died in her sleep a few months ago.
***
At least eleven vehicles were burnt on Wednesday morning in a ghastly fire incident that occurred in front of NNPC Mega Station located very close to General Gas Junction along Iwo-Ojoo road. The affected vehicles included eight trucks with registration numbers Lagos XU 39 KRD, Lagos XQ 647 MUS, Lagos XU 115 KSF and Lagos 417 FKJ, among others. Also some electricity poles were damaged by the vehicles. No one was injured or died.
***
The Deputy Inspector General of Police (DIG) in-charge of Operations, Mr. John Haruna and three others were killed when a police helicopter, in Jos on Wednesday 14th March, 2012. The helicopter crashed into buildings in Kabong area of Jos, the state capital, minutes after take-off. Haruna had been in the state since Monday following Sunday's bomb blast at St. Finbar's Catholic Church and was said to be on his way back to Abuja when the surveillance helicopter crashed.
***
The State Security Service (SSS) on Wednesday 14th March, 2012 paraded eight persons suspected to have been involved in the kidnap and eventual murder of two expatriate staff of Stabilini Visinoni Construction Company, Mr. Christopher Mcmanus, a Briton and Franco Lamolinara, an Italian. The suspected Boko Haram members killed the foreigners in Sokoto, during a failed rescue operation carried out by British commandos, SSS personnel and soldiers.
***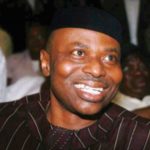 Ondo State Governor Olusegun Mimiko has approved N22,000 minimum wage for the state's workers as against the N18,000 recommended by the Federal Government currently being paid to workers in the state. Payment of the newly approved salary takes effect from April 2012. The Governor announced the new wage while speaking at a seminar on "Building Robust Workplace Relationship for Union Executives and Management in the Public Service" organised by the South-West Zone of the Nigeria Civil Service.
***
South African Minister for Correctional Services, Mrs Nosiviwe Mapisa-Nqakula, said on Wednesday 14th March, 2012 that her country would not pay compensation to Nigerians who were recently deported over alleged possession of fake yellow fever-free cards. She disclosed this while fielding questions from State House correspondents after meeting President Goodluck Jonathan as President Jacob Zuma's Special Envoy. South Africa again apologised to Nigeria but ruled out payment of compensation to the 125 Nigerians who were refused entry to the country on March 2, 2012.
***
11 suspected cult members who claimed to be students of the Lagos State University, LASU were arrested by the Lagos State Police Command Special Anti-Robbery Squad, SARS. They were arrested at Ijanikin, a suburb of Lagos. According to sources, two of the students who claimed to be members of Eiye Confraternity had hired a commercial motorcyclist (okada rider) to take them to Ijanikin where they shot a rival cultist, a member of Aiye Confraternity. However, the okada rider, after the shooting, contacted SARS operatives who arrested the suspect's accomplice identified as Wasiu. The cultist, who fired the shot managed to escape, but Wasiu led policemen to the hideout of the cultists at Ijanikin, where other cult members were arrested, the police source revealed. Items recovered from the suspected cultists include three locally made cut to size rifles, one black bag, one locally made pistol, one live cartridge, four axes, one cutlass, one black beret and one phone.
***
How do you feel about the news that made headlines in the country this week? What other stuff happened that you would like to share?
Have a great weekend!