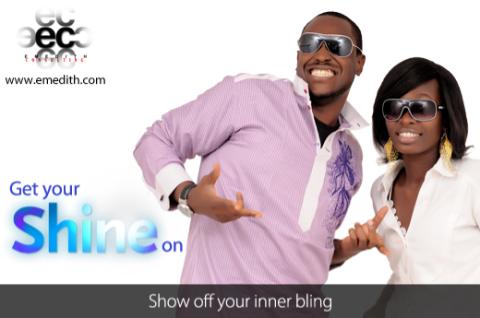 EMEDITH CONSULTING (EC) was founded in 2011 primarily to deliver personal development/motivational sessions to teenagers, students and young adults to better equip them to face the rigours of life, school and profession, as well as conquer the personal challenges that hinder them from attaining maximum potential.
EMEDITH CONSULTING is dedicated to helping youths and young adults around the nation and beyond thrive. Our personal development/motivational sessions are designed to help teens, students and young adults apply social and emotional intelligence and begin understanding and utilizing personal development and life skills. EMEDITH CONSULTING provides a chance to learn, grow, and lead in a safe and fun environment, and sets a foundation to set goals, develop self-growth, and make decisions based on self-awareness and confidence.
Emeka Azinge a.k.a Mr EMEDITH (LL.B LL.M B.L ACIArb UK) – Head Consultant, EMEDITH CONSULTING
Profile 
Emeka Azinge holds a Bachelor of Law degree from Cardiff University, United Kingdom and a Masters of Law degree from the prestigious King's College London, United Kingdom. Mr EMEDITH is an Associate Member of the Chartered Institute of Arbitrators, United Kingdom and Nigeria branch, as well as the Managing Partner of Emedith Solicitors – a Lagos based corporate law firm.
He is an amiable and skilled facilitator, a member of the International Association of Facilitators (I.A.F). He possesses a unique style and empathic disposition. He has attended various international personal development courses certified by reputable international institutions and is also certified by The Pacific Institute. As well as a passion for personal development and motivational speaking, Mr EMEDITH has a great passion for voluntary work and engages extensively in voluntary work in the United Kingdom, working with children with disabilities. This spirit is reflected in EMEDITH CONSULTING's 'The EMEDITH Project which is a three dimensional not-for-profit project which targets indigent teenagers and students as well as orphans and children with disabilities.
Mr EMEDITH said " At EMEDITH CONSULTING, we take great pride in the quality of our sessions. Our sessions are unique, unconventional and one of a kind. In developing these unique skill-based and world class sessions, EMEDITH CONSULTING utilizes the best hands. We work closely with an organizational capability development consultant with a doctorate degree in Educational Foundations, with extensive training expertise and over fifteen years experience in human resources management in the private sector" and he further said "At EMEDITH CONSULTING we believe that it is possible for all students/teenagers and young adults to acquire key skills and enhance their productivity within whatever environment they operate be it in school, at home or general society. As youth enter into adolescence and young adults determine the ultimate direction of their lives, they experience many changes physically, cognitively, and emotionally. Thus, it becomes a most important time to develop self-awareness and the life-long skills of decision making and problem solving"
EMEDITH CONSULTING provides novel, empathic and world-class sessions to teach social and emotional intelligence to help youths become empowered as well as develop emotional wellness.
Watch Emeka Azinge (Mr EMEDITH) speak more on EMEDITH CONSULTING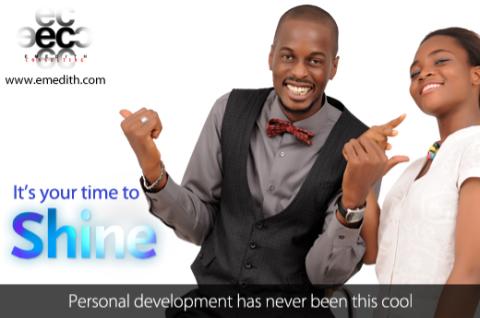 Our Strategy
Focus on the teen, student and young adult and the potential career goals which he/she intends to achieve
Enable the development of social and performance enhancing skills which ensure success in coping with various life, school and professional situations
Promote the fluency of the skills acquired by assisting the teen, student and young adult develop practical and usable post-session development plans
Assume a post-session coaching/mentoring role via four post-session development meetings in each quarter of subsequent to the particular session at no Extra cost, in order that we ensure and enable continuing self-development
Review/Comments
"You made us feel very comfortable to ask any question. We were not shy and we were so surprised you knew the challenges we face every day. I thought it would be boring but it was the best 3 hours of my life" – Ada Ehizie (Entrepreneur)
Our Methodology

We employ a confluent education methodology which integrates personal experience with theoretical understanding of our session presentation
We employ a facilitation style characterized by empathy, understanding and a keen interest
We employ high quality world-class session presentations, appropriate videos, relevant personal experiences and examples
We emphasize interactive exercises as well as individual and group activities
Our delivery style ensures the teenager, student and young adult remain engaged and involved and better understand and appreciate the key messages of our sessions
Review/Comments
"I am very impressed with the business model and professional methodology of EMEDITH CONSULTING. This is truly a novel and unique personal development company and I am immensely proud to be associated with it"
– 
Joseph Marinho
(Business Development Manager, West Africa, eGain Communications Ltd, 258 Bath Road Slough, Berkshire, SL1 4DX. UK | E-mail 
[email protected]
| Website – 
www.egain.com
)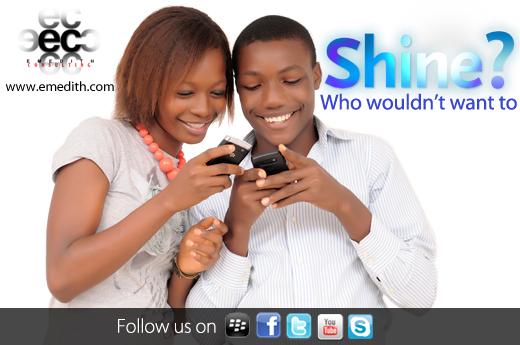 Why You Must Attend Our Sessions
Our sessions expose teens, students and young adults to core personal development concepts as well as skills that are required in the present day. These skills are an evolving competency and we predict will be the great differentiator for success at university, today's competitive job market and life in general.
The EMEDITH Sessions
N.B: In addition to these advertised sessions, EMEDITH CONSULTING also prepares presentations on specific areas as may be suggested in advance by the Client, to meet specific needs and skills gaps or goals.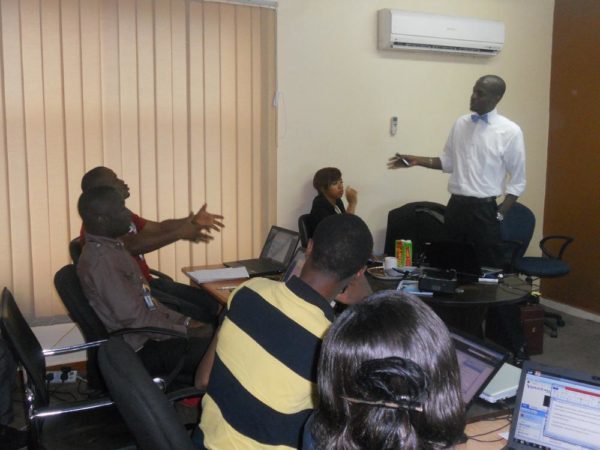 Five Day Standard Personal Development Session for Students and Young Adults
Session Outline
Recognize areas for improvement for effective communication
Use and interpret body language for effective communication
Hold better conversations that influence and persuade people around you
Identify your personal goals, values and styles and your impact on others
List your key life goals and identify steps to achieve them
Analyze different ways to deal positively with others and build effective relationships in and out of school or work
Use practical methods to manage your time better and avoid procrastination
Use different techniques to increase your self confidence
Know and manage yourselves and your relationships better using the key concept of Emotional Intelligence
Understand the concept and essence of personal credibility and its impact in your daily lives
Learn more about possible career paths or discuss potential career paths
Be guided with a Personal Action Development Plan (PADP) for continuing self-development even after the session
Have quarterly Post-Session Development (PSD) meetings, up until a year after, to assist with continuing self-development at no extra-cost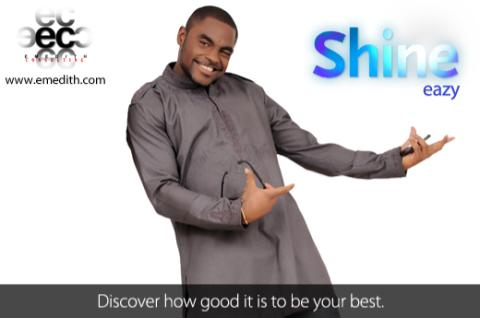 One Day Personal Development Sessions for Teens/Students and Young Adults
Available One-Day Sessions
Effective Communication
Personal Credibility
Personal Effectiveness
Awareness of Other
Emotional Intelligence
Career Education &Planning
Leadership and Professionalism
Research Skills
Reviews/Comments
"Thank you for inspiring us in the most wonderful and articulate way. You have created a wave of positivity in me and I will always recommend you" – Agedu Negedu (Legal practitioner)
And Our Best Selling Motivational Session on Success Tips
Living "The Simple Magic" – The Success Principles
Our Sessions consist of;
Participants Workbook
Personal Action Development Plan (PADP)
Participants Evaluation Questionnaire
Certification at the end of session.
4 Post-Session development meetings. (At no extra cost)
Video & Written Reviews/Comments
"I loved your session on the "Living the simple magic". I have been practising it and I can see the changes in my life. It was a powerful presentation and I feel a lot more powerful because of it. Thank you EMEDITH CONSULTING" – Seun Kuku (Secondary School Student)
"I feel like a searchlight was beamed into the depth of my soul, very inspiring, contemplative and educating session" – Osose Aziba (Legal Practioner) said about the "Living the Simple Magic" motivational success session

Invite EMEDITH CONSULTING to motivate and inspire your event – EMEDITH CONSULTING are the ideal motivational speaker(s) consultants for;
Conferences
Orientations
Workshops
Seminars
Leadership Retreats
Welcome week
Award banquets
Summer Programs
Any other gathering/event where inspiration and motivation is required
Reviews/Comments
"Hmmn, your presentation on "Effective Communication for Lawyers" was absolutely a nice one and engaging too. I loved it – Cynthia Thomas (Nigerian Law School Student)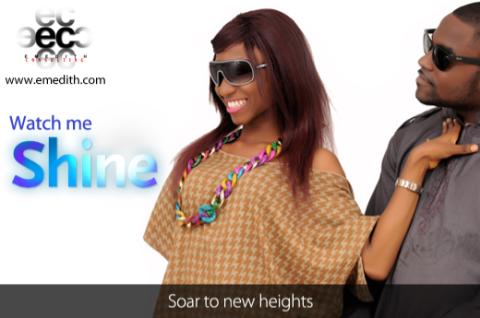 Cardiff Law School
EMEDITH CONSULTING  is a representative of Cardiff Law School, United Kingdom in its recruitment of international students in Nigeria for the LL.B and LL.M programme. For further information and details on how to apply, Log on to their Website – www.emedith.com
Contact: For more info and general enquiries
Visit their Office, Plot 15, Whitesands Road, Opp Whitesands School, Elf B/stop, Lekki (Inside the Thurgwood Marshall/Mandela Centre), Lagos
Call 018419783 | 08122690171
BB Pin 2286FDD8
E-mail

[email protected]

Skype emedith.consulting
Follow them on Twitter @emedithconsultn
Check out their Facebook Page – emedith consulting
Log on to their Website – www.emedith.com
EMEDITH CONSULTING Launch
On Saturday 24th March 2012, EMEDITH CONSULTING will officially launch at the Lagos Oriental Hotel. The keynote speaker of the day is Osayi Alile Oruene (Executive Director of FATE Foundation). This event is strictly by invitation. For a chance to win an invitation, like their Facebook Page and Follow them on Twitter @emedithconsultn
Date: Saturday 24th March 2012
Time: Red Carpet 11 AM
Venue: Lagos Oriental Hotel, 3 Lekki Road, Victoria Island, Lagos (Room 1)
_____________________________________________________________________________________________
Advertorial – Sponsored Content