The countdown to the 2012 edition of one of Nigeria's must go to wedding exhibition – The Sugar Wedding Fair has officially begun!
During the 2011 Sugar Wedding Fair, Evelyn and her then fiancé Bayo won the grand prize of Two Round trip tickets to Dubai for their honeymoon and this year it could be you. Let's find out how this couple met and how they found out about the Sugar Wedding Fair.
How They Met & The Proposal
Bayo and I met at a mutual friend's house. They were both visiting from London and this is how it all began. It was a very sunny afternoon in Lagos and I had stopped at Yomi's house to chill for the traffic to lighten up before heading home. I was napping when Yomi came in with Bayo.
They came in with TFC takeaway packs and unfortunately only bought for themselves as they claimed they didn't know I and Yomi's girlfriend were going to be at home. Bayo offered to share his food with me but I declined out of courtesy plus the fact that we just met.
I ate out of Yomi's pack and then, Bayo flipped asking why I would eat from his friend's food after I just told him I wasn't hungry.
Huh! (My initial thoughts were where did they find this crazy guy?) But for courtesy sake (and also to make him feel better) I ate a bit out of his food and we all laughed about it.
We all hung out throughout the period they were in town, and I thought he was an interesting character. Eventually, they returned to London and Bayo and I kept in touch, shortly after they left, I relocated to London too and we continued our friendship. As the days passed, I felt something drawing me to him like a magnet. Pretty soon sweet dreams turned into long conversations day and night. It was like we had known one another and been in love in another life. A year later we officially started dating and on the 3rd of March 2010, he asked me to marry him and I said Yes! And here we are today.
How they found out about the Sugar Wedding Fair
In March 2011, a friend told me about the Sugar Wedding Fair and we agreed to go together but she had to travel and I didn't want to go alone so I asked Bayo to come along with me. He declined as expected, I spent the whole week keeping him sweet while also pleading with him to think about going to the show. He agreed after so much pleading and attempted blackmail but there were conditions attached. When we got there and they asked couples to register for the game to win several prizes which the grand one was a trip to Dubai,  I asked him to come along and he refused he even said he won't follow me out when they eventually called out our names to come out and participate in the game I convinced him by telling him we probably wouldn't win anyways because his answers were going to be random, but I guess God has a way of doing things because it turns out he knows better than I ever imagined and we WON!!
When we won it felt unreal like one of those things you see in a movie and say yeah it would only happen like that in a movie.
The 2nd edition is taking place on Sunday 18th March 2012 at Harbour Point. This event is opened to all couples, intending couples, wedding enthusiasts and anyone and everyone who wants to have a nice time.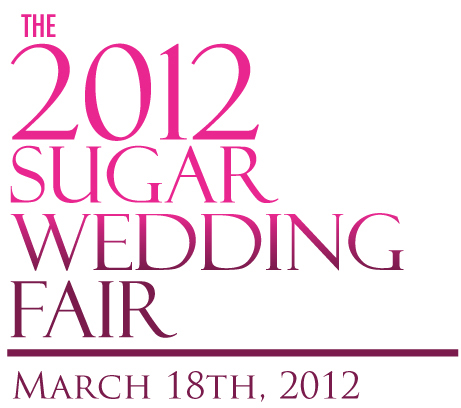 The 2012 Sugar Wedding Fair
Date: Sunday 18th March 2012
Time: 11 AM – 8 PM
Venue: Harbour Point, 4 Wilmot Road off Ahmadu Bello Way, Victoria Island, Lagos
Contact: For more info and general enquires
Visit Sugar Weddings Ltd. Office, 20 Babatunde Ladega Street, Omole Phase 1, Ikeja, Lagos
Call 08177051833