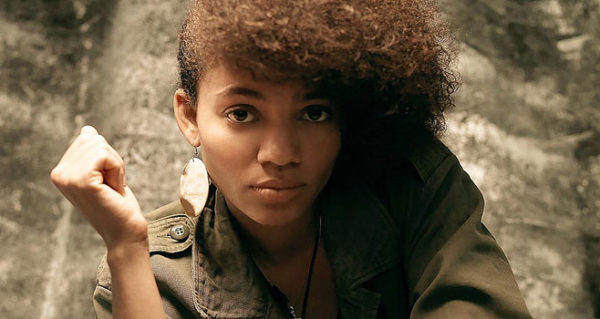 Nneka is far from your ordinary singer/songwriter; with her international acclaim and worldwide tours with the likes of Nas & Damian Marley, she's really made a name for herself.
Now, she's adding another accolade to her feats, as she stars in Andy Amadi Okoroafor's movie "Relentless". It is a soldier's tale about isolation and self-discovery in the restless city of Lagos and is currently included in New York's African Film Festival holding at The Lincoln Center which started on the 11th of April and ends on the 17th of April.
So, not only is she one of Forbes' most powerful celebrities in Africa, she's a singer/songwriter and actress always ready to lend her talent to bring awareness to her roots in West Africa. Also, here's the music video for "I Am Waiting", a soulful tune by Bantu ,which also features the legendary songstress, off the movie's soundtrack.
Photo Credits: MTVIggy