Hello Everyone, it's surely been an interesting week so far. Justice has prevailed, victory has been won, and there has been lots of exposure on scams and fraudulent acts by public officers in the news this week.
Nigeria's finance minister, Ngozi Okonjo-Iweala lost her World Bank Presidency bid to Jim Yong Kim, however, she earned a victory for Africa for being the first woman and the first African to run for that position.
And in London, James Ibori was sentenced to 13 years in prison for corruption and money laundering charges. Similarly in London, a Nigerian teenager, Kazeem Kolawole was sentenced to life in prison for being part of the gang that shot and paralysed a five year-old girl last year.
But there was also some sad news. Lawi Danjuma, the best graduating Nigerian Law School student died after accidentally drowning in the pool. May his soul Rest In Peace.
Here is a recap of some of the events that made headlines this week:
***
Nigeria recently lost one of its brightest prospects in the Judiciary as the best graduating Nigerian law school student, Lawi Danjuma is dead. The  Adamawa state born brilliant new lawyer who was called to the bar just two  months ago, died on Friday April 13th 2012, after accidentally drowning in a  pool.
***
Goodluck Jonathan, Speaker, House of Representatives, Alhaji Aminu Waziri Tambuwal and the Deputy Senate President, Senator Ike Ekweremadu are among notable Nigerians who have sent messages of goodwill to the President of the Senate, Senator David Mark. Senator David Mark left the country on Saturday for Israel and he is currently receiving medical treatment there. Also yesterday, the Senate at its plenary prayed for the quick recovery of the Senate President, just as Senator James Manager, PDP, Delta said the Christian prayer and the Moslem prayer was said by Senator Ahmed Lawan, ANPP, Yobe North. President Jonathan, who spoke with Senator Mark on the phone on Monday prayed for his quick recovery to enable him (Mark) return to his desk in Nigeria.
***
Six persons including a Police Inspector and a former council chairman were  killed on Monday 16th April 2012 in a clash between gunmen suspected to be members of the Boko Haram sect and members of the Joint Task Force,  JTF, in Dikwa council area of Borno State. The Boko Haram suspects in Borno, numbering about 30 were said to have carried out a bomb  attack on a police station in the council area and killed a police Inspector as  well as the former chairman of Dikwa Local Government Council, Alhaji Babagana  Ali Karim. The gunmen also set the Unity Bank branch and Freedom Hotel on fire  and also attempted to torch the council secretariat. JTF members, however, engaged them in a shoot out and succeeded in killing  three of them.
***
The World Bank on Monday said 32 million Nigerians had no means of defecation and as such pass faeces in the open. The report titled, "Economic impacts of poor sanitation in Africa," covered Benin, Burkina Faso, Chad, Central African Republic, Democratic Republic of Congo, Ghana, Kenya, Republic of Congo, Liberia, Madagascar, Mauritania, Mozambique, Niger, Nigeria, Rwanda, Tanzania, Uganda, and Zambia. "The desk study, Economic Impacts of Poor Sanitation in Africa, found the majority of these costs to production come from annual premature deaths, including children under the age of five, due to diarrheal disease. Nearly 90 per cent of these deaths are directly attributable to poor water, sanitation, and hygiene.
***
A vocational center, Lagos State School Leavers Modern Apprenticeship, has been inaugurated by the Lagos State Governor Babatunde Fashola for street urchins, popularly known as Area boys in a bid to get them off the streets. The center which was inaugurated on Tuesday is expected to not only provide a base for young school leavers to acquire vocational skills but also provide a base for the urchins to be trained without fee. At the inauguration of the center, Mr Fashola noted that most of the urchins dropped out of school and did not have good parental care. According to him,  the situation the urchins found themselves forced them into taking drugs and other vices, adding that "these youth if trained could be very useful members of the society. That is why we feel it is imperative to train these miscreants."
***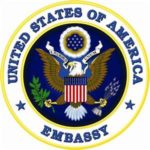 The US embassy in Nigeria warned on Wednesday 18th April 2012, that Islamist group Boko Haram  may be planning attacks against hotels or other areas in the capital Abuja, but the government sought to downplay the concerns. "The US embassy has received information that Boko Haram may be planning attacks in Abuja, Nigeria, including hotels frequently visited by Westerners," an emergency message to US citizens on its website said. "The US government has no additional information regarding the timing of these possible attacks. The Nigerian government is aware of the threat and is actively implementing security measures." It gave no further information on the threats.
***
A Nigerian-born traffic warden, Michael Onumajuru was forced out of his job  after exposing that illegal immigrants were issuing parking tickets on the  streets of London, a tribunal has heard. Michael, 49, claimed that his boss  at NSL – which operates parking enforcement for Camden Council – was at the  centre of a racket in which Nigerian migrants used fake passports to gain work. However, when he challenged his managers he was  transferred to a different base and then dismissed after almost three years on  the job.
***
Nigerian Air Force jet accidentally hit a building in the Woji area of Port-Harcourt, the Rivers State capital on Friday 20th April, 2012. The explosion which occurred early in the morning, led to panic in the busy district. The Rivers state police commissioner,  Mohammed Indabawa,  confirmed the incidence saying the missile was accidentally-fired from an Airforce jet on routine maintenance at the Airforce mechanic hangar in Port Harcourt. According to the police boss,  the misfired missile hit an uncompleted building three kilometers from the jet, resulting in  a blast that sent residents panicking. So far, no death or injuries have been confirmed.
***
A washerman, Henry Nnamdi, has allegedly killed his one-year-old son, Chukwuebuka, in order to spite his wife, whom he accused of having an extra-marital affair. PUNCH Metro learnt that Henry also used a hot pressing iron to burn his wife, Mercy, and stabbed her repeatedly in order to force her to confess to the allegation. A police source said 40-year-old Henry had been suspecting that his wife was having an amorous relationship with his father for a while. Mercy turned down her husband's request for sex resulting in an argument between the couple. "Henry was infuriated by her refusal and saw it as a confirmation of his suspicion. He grabbed the pressing iron and started inflicting burns all over Mercy's body, including her private part, asking her to confess." The suspect immediately grabbed his son and fled. However, the corpse of his son was later found in the compound.
***
Nigeria is opening a secret detention center to hold and interrogate suspected high-level members of a radical Islamist sect responsible for hundreds of killings this year alone, a security official has told The Associated Press. While the facility could create a more cohesive effort among disparate and sometimes feuding security agencies in Nigeria to combat the sect known as Boko Haram, it raises concerns about its possible use for torture and illegal detentions. Nigeria's security forces have notorious human rights records, with a documented history of abusing and even killing prisoners. The prison is in Lagos, far from the violence plaguing the country's predominantly Muslim north, where Boko Haram carries out frequent bombings and ambushes, said the security official, who is directly involved in the project.
***
Sweden's culture minister was feeling the heat Wednesday 18th April, 2012 after a weekend art exhibit in which she cut up a cake baked into the shape of a cartoonishly stereotyped African woman. A group representing Swedes of African descent has called for Lena Adelsohn Liljeroth to resign over that it called a racist caricature. But Liljeroth defended her participation, saying the cake was designed to "challenge the traditional image of racism." "While the symbolism in the piece is despicable, it is unfortunate and highly regrettable that the presentation has been interpreted as an expression of racism by some," Liljeroth said in a statement issued by her office. "The artistic intent was the exact opposite."
***
How do you feel about the news that made headlines in the country this week? What other stuff happened that you would like to share?
Have a great weekend!