Since the announcement of Tony Abulu's Hollywood-meets-Nollywood movie Doctor Bello, movie lovers have anxiously been waiting for an official release date to see the end product of the flick that has been tagged by some as one of the year's must watch blockbuster.
Starring in this movie which its synopsis is "The Cure for Cancer has been found in the sky mountains of Africa and an American Oncologist will risk everything to get it", are Stephanie Okereke-Idahosa, Genevieve Nnaji, Olumide Bakare, Hakeem Rahman, Jide Kosoko, Isaiah Washington, Vivica .A. Fox, Jimmy Jean Louis, Bern Cohen, Ebbe Bassey, Victor Browne and a host of others.
As we all wait for the movie, here are the exclusive behind the scenes photos!
Nigerian Shoot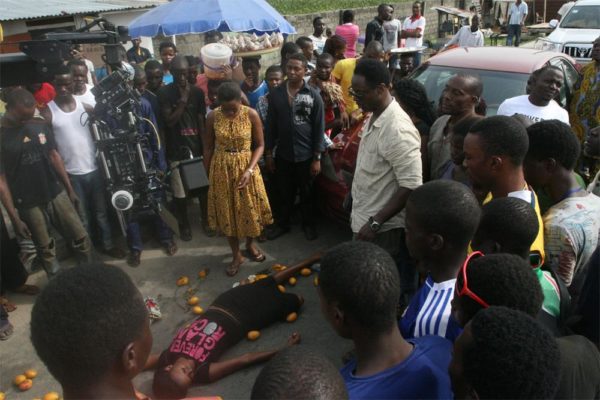 US Shoot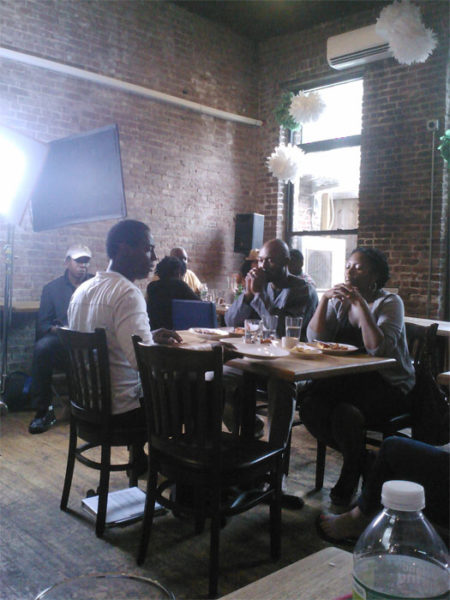 If you missed the feature, here is the movie's story line
Brilliant cancer specialist Dr. Michael Durant is emotionally troubled, wrestling with the traumatic loss of his 10 year old daughter from cancer. Immersing himself in his work from the hospital, away from his wife who blames him for their child's death, he forms an unlikely bond with a sick, loving, but rambunctious seven year old boy Sam, the son of a rich Jewish couple who are major contributors to the hospital's cancer research fund.
Unfortunately, Sam's health deteriorates drastically, and soon, he slips into a coma, with only a few days to live. Dr. Durant becomes desperate, willing to risk anything to save the child's life. A surreptitious Nigerian Nurse convinces him to seek the help of Dr. Bello, an uncertified Nigerian Doctor, known in Brooklyn-African underground as a miracle worker.
Dr. Bello, an introvert with a controversial past, secretly visits the child at night and administers a strange African potion, replete with incantations and by the next morning, miraculously, the child begins to recover, the cancer speeding into remission.
The hospital medical board immediately orders an investigation and soon the secret is revealed and Dr. Durant is suspended. Dr. Bello is arrested and charged with medical malpractices. Dr. Durant soon falls into depression after his wife leaves him. Meanwhile, Dr. Bello has fallen critically ill in jail and can only be saved by the ingestion of that same potion that can only be found in the mysterious "garden of life" nestled on the peak of Nigeria"s sky mountains.