At BellaNaija we're always looking for ways to entertain our readers and add value to every aspect of their lives.
This week we have photographer Leke Alabi-Isama telling us a little bit about wedding photography and tips on "How-To".
So even if you have decided to buy a Canon D50 to play around with, or a regular point and shoot camera we hope that you will find some of these tips useful.
We hope you enjoy this and you can also share your thoughts on wedding photography.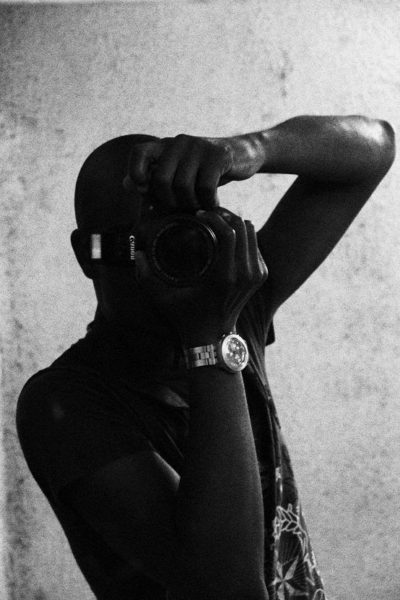 Photographing a wedding is a tedious task and doesn't look as easy it is when you're looking at the lovely pictures. The photographer is the one person that doesn't get to sit for a minute, starting from the preparations to the point where the party disperses. Sometimes people forget that the photographer has to eat and we end up starving but hey… that's a story for another day. Today I'd like to share with you, a few guidelines to make your job hassle free. Please note that these are things that I do that make my life easier and they are not cast in stone so feel free to be flexible.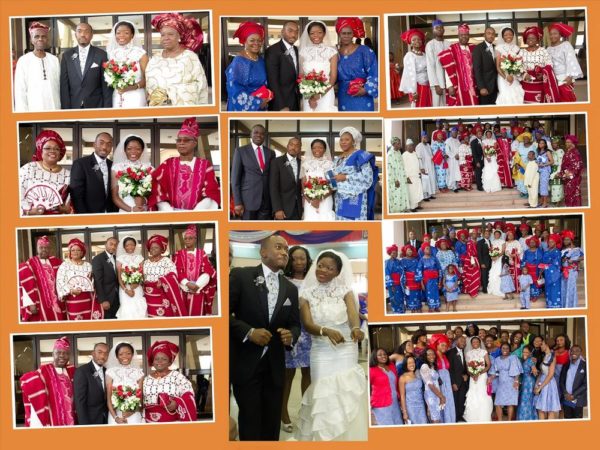 First and foremost, the night before, I try to make sure my gear is in place, well packed, second checked and tested, my lenses, camera, flash gun, batteries and extra batteries, memory cards and extra memory cards and tripod.
  It is important that you are prompt. You don't want to get your client worried on their big day and you don't want to be known as a tardy person. It's simply unprofessional. I arrive about an hour ahead of the time and spend the time getting familiar with the bride and groom, depending on whose side I'm covering for the event. I usually engage my client in easy and light chats so that we build a rapport that makes her (if I'm taking pictures for the bride) comfortable enough with me. So I calm her a bit and tell her not to fret and how to practice her smile for the day and also a quick reminder that it's one of those one-off days that won't repeat itself, so she needs to keep a smiling face for the camera at all times.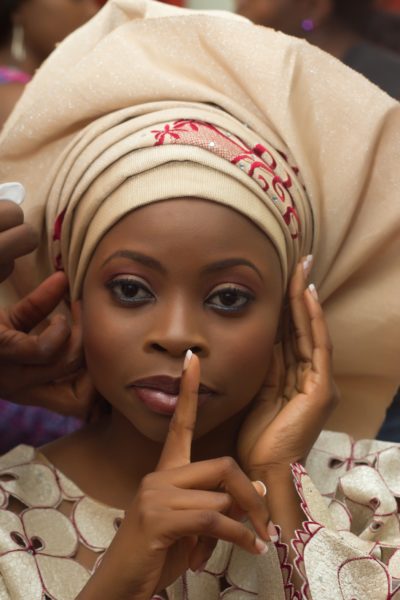 One other important thing I do is, ask for a family member that can show me who is family and who isn't when the ceremony starts, that way I don't spend time taking pictures of people that don't really matter to the couple and therefore leaving their family (usually extended) out.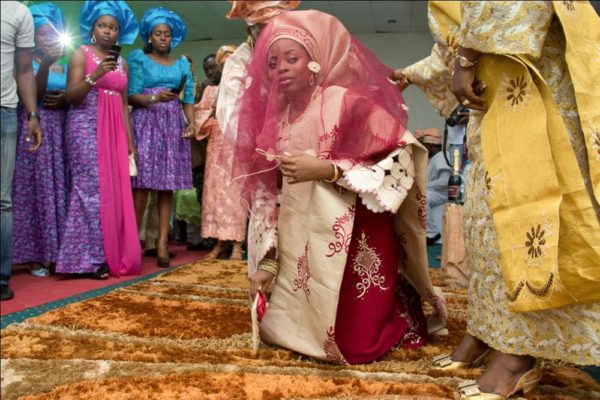 Once I'm at the venue, I do a quick scan of the grounds to find an appropriate location for the official photographs. The next thing I do is to get myself armed with a copy of the program for the day. This is very useful so I can plan the shots because some churches don't allow for movement around the sanctuary. It is also important to note that where there is a restriction of movement the photographer should find a place where a good view of the couple can be gotten. I usually try to find somewhere with a good altitude where I can whip out my Telephoto Zoom lens. A 100-300mm will do in this case. This has saved me in a lot of Catholic churches where no one is allowed to move whenever the Priest is taking proceeding.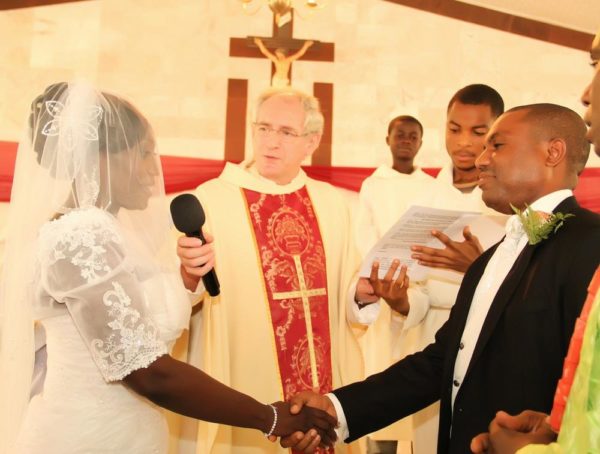 At the reception, I usually find myself having to use a lens with a wider aperture, seeing as most wedding venues in Nigeria end up being dark/poorly lit mostly due to the fact that the event decorators must have covered the source of light (windows) with drapes, so widening your aperture allows for more light to get in your lens at a reasonable shutter speed, hence producing a well exposed and sharp picture
  Remember that it is not a studio session where you have all the time in the world to arrange your subjects pose, it's a wedding and there's going to be a lot of movement, you are expected to be at alert and take pictures of situations that might never repeat themselves, you surely don't want to miss the couple kiss or the exchange of vows, generally the special moments. So be prepared.
  Also, since there is going to be a lot of movement, remember to shoot at a fast shutter speed, that way you get to freeze motion and save your pictures from being blurry.
Try as much as possible, not be in the couples' faces all the time, it's a big day for them and they are usually stressed out already from all that is happening so having flash-lights go off in their faces every minute is not a good idea. Also, try as much as possible to time your shots and make sure you get the best every time you click the shutter button. In the event that you don't get a shot right, ask politely by gesturing with your hands for them to re-do the pose.
Lastly, when it's all over, try to copy your pictures off your memory card as soon as you can. the importance of having a back up can not be over stated.
For easy post-production, I'll advice you to shoot in RAW format. It has saved me countless times.
I hope you'll find some of these tips useful and I hope to come back with more soon.
You can check out some of Leke's photographs at www.imperialmediaphotography.com
_____________________________________________________________________________________________