It's always wonderful to hear news of Nigerians doing great things in the diaspora. That is why at Bellanaija.com, we are very proud of Councillor Kate Anolue was has recently been officially unveiled as the new Mayor of the London Borough of Enfield in the United Kingdom.
She takes over from Councillor Christiana During, who has been in the role for the last year.
The former midwife who hails from Nanka in Anambra State, Nigeria, followed her father's desire for her to become a nurse and moved to Edmonton more than 20 years ago, starting her training in May 1972, eventually qualifying as a midwife.
She says she has delivered thousands of babies since becoming a midwifery sister at North Middlesex Hospital in 1984, and wants to be a role model for women in her village.
She was made a chieftain of the village in recognition of her achievements in Enfield.
She said: "In my village people recognise that I am doing something worthwhile. It is a very real honour and I'm thrilled. I am so proud of this."
She becomes the second black female Mayor of Enfield, following Councillor During who was the first when she assumed the role.
The position of Mayor is a mostly ceremonial position that holds little power – but it is seen as a ceremonial distinction on a serving councillor that is respected by all parties.
For the next year, Councillor Anolue will devote most of her time to civic functions and will preside over full council meetings, as well as acting as the returning officer at elections.
During her mayoral year, she says she wants to raise money for children's charities and for young people.
She said: "I have spent all this time delivering babies – I need to know that someone is looking after them. It is a big responsibility. It is a dignified and honourable thing to do – and I can do it."
Part of her duties as Mayor will be to raise money for the E18HTEEN project which supports teenagers between 16-19 in Enfield, Barnet and Haringey who are about to leave care. The project helps them to lead independent lives.
A parent-led group to help disabled children called The Voice and sufferers of sickle cell anaemia and thalassaemia will also benefit from the fundraising.
Well done Councillor Kate Anolue!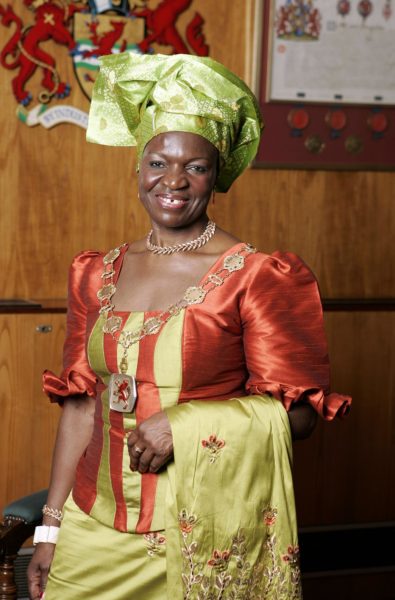 News Source: Enfield Independent UK