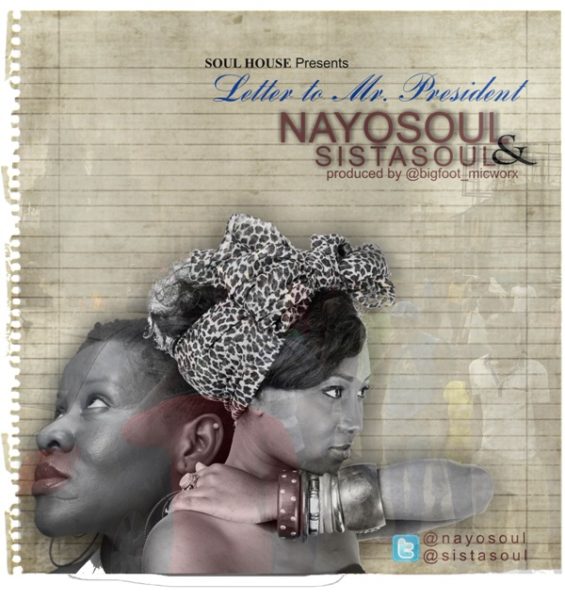 Soulhouse presents "Letter To Mr. President".
"Letter To Mr. President", as the name implies, is a call for answers from the Government, rife with conscious lyrics and heartfelt words in regards to the  recent happenings in Nigeria and its inherent mass of insecurity of her people.
Nayosoul:
''….Put people first, not in words because nothing seems to change
Is it just for now, this sinking feeling is this what we bargained?…this is not the choice, this heart that bleeds in our sleep..''                                                                        
Sistasoul:
''..Reshuffled papers, Recycled players, square one!
People are dying, People are asking, we keep on calling but no one is answering… as they do…''
Enjoy!
Play Nayo Soul Feat. Sista Soul – Letter To Mr. President
[audio: https://www.bellanaija.com/wp-content/uploads/2012/06/Letter-to-Mr-President.mp3]
Download