Ufuoma Koloko – Founder of The Urban Image Consultancy (UIC) London is proud to introduce her Lagos-based service – Beauty By Appointment Only (BBAO).
BBAO specialises in professional skin care treatments targeting adult acne and the resultant scarring and skin discolouration using Diamond Tip Microdermabrasion – one of the latest and safest skin resurfacing techniques.  Just after the opening of UIC London in 2006, Ufuoma realized that her biggest customer base were black women, most especially Nigerian women. She says "The Nigerian women coming into the spa were willing to invest whatever it took to have great skin and I was so happy to be able to help them achieve it".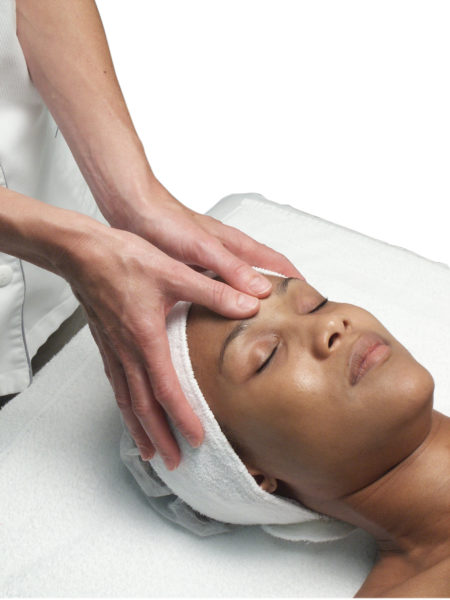 Having seen just how much Nigerian women wanted and needed professional skin care advice, products and treatments in London, Ufuoma had every reason to think her approach to skin care would be appreciated in Lagos. And she was right saying " Definitely no regrets. UIC London is being managed by my sister Ediri, who also has a passion for skin care and has been trained to do our specialist treatments. That leaves me free to focus on our Lagos based clients".
The Lagos branch of UIC is called Beauty By Appointment Only. The name came about due to the low key, discreet way it started out and the highly personalised, restricted services that Ufuoma has maintained ever since.
"I started purely by word of mouth – recommendations, friends telling friends, sisters telling sisters until I started to get more and more clients. I also exhibited at Le Petit Marché (LPM) when I first moved over and still do every few months. It's a great platform to demonstrate my techniques and educate lots of the women that visit LPM about their skin care regime. Not too long after that, people started to call and make appointments to come and see me. There are an increasing number of spas popping up all over Lagos. Some of them are very expensive and posh but no matter how nice the place might look, the question you must always ask yourself is what kind of products are they using on my skin and am I really getting the results that I want? My skin clinic is small but specialized and people are willing to travel the distances they do because my highly personalized, professional treatments and the products I recommend really do work"  Ufuoma explains.
Improving your Natural Foundation
I think another factor is that the women I treat can see that I practice what I preach.  I used to have bad skin, I thought I would have to live with breakouts and blemishes for ever. However, within a few weeks of using the right products at home and sticking to regular professional facials, I saw dramatic improvement. I have not used foundation on my skin ever since!! I don't care if I look a bit shiny sometimes. I call it my natural glow. I only use powder for special occasions when I know I'm going to be photographed a lot. My wedding day will be another exception of course but apart from that I say let your skin breathe.
Don't get me wrong, of course I am not totally against make up, it's part of the fun of being a woman. We've all met guys who say "I prefer you without make-up" or "I like your natural hair", only to see them staring at the girls with the most make-up and the longest weaves in the club.
I am not against enhancing what you've got with good quality make-up, we all want that flawless look. But my message is about treating your skin in a way that you improve its natural foundation – addressing the root causes of oiliness, blemishes and dark spots, not just covering it up.
It breaks my heart that so many gorgeous young women are suffocating their skin under too much foundation at a time when naturally it should be at its most radiant. Your skin is just waiting for you to show it enough love to bring that radiance out. With regular facial treatments, the right products and home routine you simply won't need to clog your pores with foundation every day, you won't even want to. When you do apply make-up to well-loved skin you will notice that it sits better on your skin and your natural glow will still come out.
One of my most dedicated clients and good friend Sharon Adeleke makes a beautiful case study. She had "OK" skin when she first came to me, just the normal problem areas – forehead and chin that she concealed with make up every day. She was familiar with the products I recommend but knew she was missing another key factor – regular facials. She has been coming to me roughly once a month for over a year now and we've watched her skin change from "OK" to "Oh wow"!
According to top pro photographer Frank Ugah of Frank Ugah Photography, "Ufuoma did her own make-up for this shoot and didn't use any foundation. I warned her that her face might look shiny under the professional lights so she dusted a bit of powder on her forehead before we started and just used facial tissues to dab it in between shots. When I told her I was going to edit the pictures she specifically requested that I did not touch up her face or her assistant Judith who modeled for the microdermabrasion shots."
Ufuoma is even more excited and confident about the latest addition to BBAO's services in Nigeria -the Diamond Tip Abrasion machine she's just brought into Lagos. "It's by far our most effective and popular facial treatment in London. Once again our African customers saw the biggest benefits as we are the ones who suffer most visibly from pigmentation issues (dark patches and blemishes caused by sun damage and harsh creams) as well as generally uneven skin tone and acne scarring."
More Details on the Diamond Tip Abrasion
Forget dangerous bleaching creams, scary chemical peels and unpredictable laser procedures. In case you didn't know already Diamond Tip abrasion (an advanced type of microdermabrasion) is a non-surgical, non-invasive way to achieve AMAZING skin.
Diamond Tip Abrasion is a mechanical exfoliation treatment without the use of crystals, chemicals or lasers. The technology is a lot more advanced than old school crystal machines for example. It ensures the safe controlled removal of dead, damaged or discolored surface skin cells to reveal new skin cells underneath. The end result is that your skin's surface, texture and appearance will be DRAMATICALLY IMPROVED.
What can be treated?
Acne Scars
Dehydrated Skin
Blackheads
Enlarged Pores
Skin Discoloration
Sun Damaged Skin
Scarring
Pigmentation (Dark Patches)
Wrinkles & Fine Lines
Ufuoma's Secrets to a Picture Perfect, Even-Toned Skin
Have regular professional facials
If you have a normal good skin, a facial once a month will help it stay that way. If you have problematic skin you may need to consider facials twice a month or even weekly for a short period of time until you start to see a shift from problem to perfect skin.
Invest in great products that work for your skin
Don't just go for the cheapest or the most expensive products in the market. Seek professional advice and get the right products for the right results on your skin.
Make sure you get into a good home routine and stick to it
Daily cleansing, exfoliating and moisturising should feel as natural as breathing. Never ever go to bed without cleansing off make-up or the day's grime. If you are really serious give yourself a mini facial at home once a week. Include the right masque and it will feel like an indulgent treat for you but your skin will appreciate it even more.
Eat and drink well
Your outer skin is often a reflection of what you put on the inside. Eating healthily (Lots of fresh fruits and vegetables) and drinking plenty of water (at least 2 litres a day) is essential to having great skin.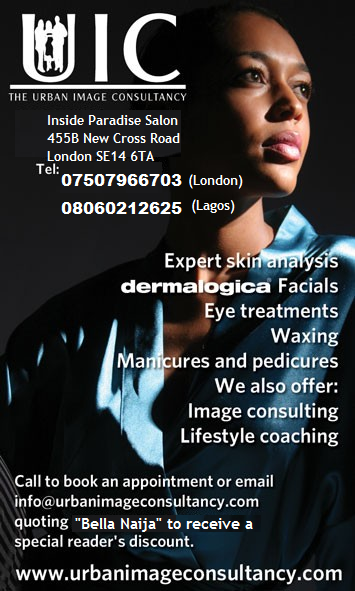 Contact: To book a free consultation with Ufuoma in Lagos or Ediri in London
_____________________________________________________________________________________________
Advertorial – Sponsored Content