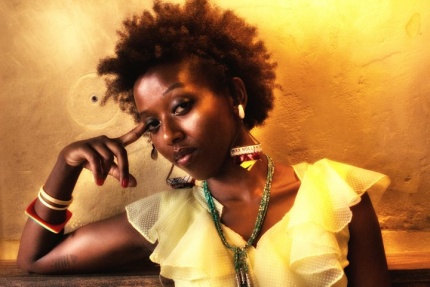 Iyadede is a bundle of talent, bustling with creativity. On her new video for her single "The Last Time", the Rwandan US based songstress gets very hand-on with the production, using her own illustrations.
"The Last Time" shows how much Iyadede can't be put in a box, as the uptempo love song is clearly genre-blending; from its Electro-tinged R&B production to the Soulful vocals and Pop melodies. It's a song about going back to your ex and I'm sure a lot of us can relate to that.
This was what MTV Iggy had to say about Iyadede's new single:
'Rwandan electropop princess Iyadede is a DIY diva. "The Last Time" features her own illustrations along with production credit for her. The hard, gritty beatbox backing reminds us of Afrika Bambaataa, but the mellow vocals and soulful handclaps are all original.'
Check on it.
For more from Iyadede, check http://iyadede.bandcamp.com/ or previous posts on BN – {here} and {here}