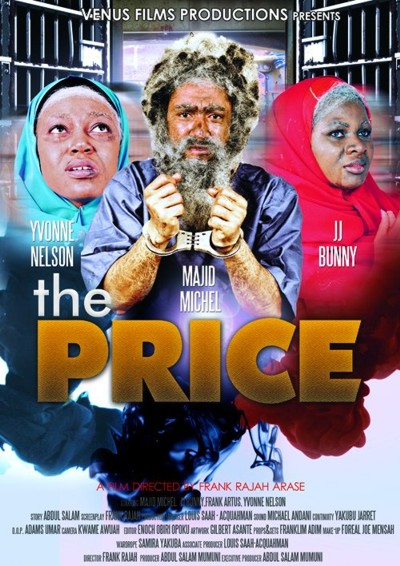 While it's summer blockbuster season in Hollywood, our African filmmakers are doing their bit to keep the fag flying.
Popular Ghanaian filmmaker Frank Rajah Arase is set to release "The Price". A new movie starring Majid Michel, Yvonne Nelson and Nigerian/American actress JJ Bunny.
The official synopsis of the movie is as follow
Venus Films Productions and director Frank Rajah Arase, "The Price" tells the story of a love lost in an attempt to satisfy a parent's political ambitions. About the struggle to maintain the love between a young lady and her lover… and the pressures brought about by the outside world on their love affair.
Check out the trailer below.

Will you be watching?