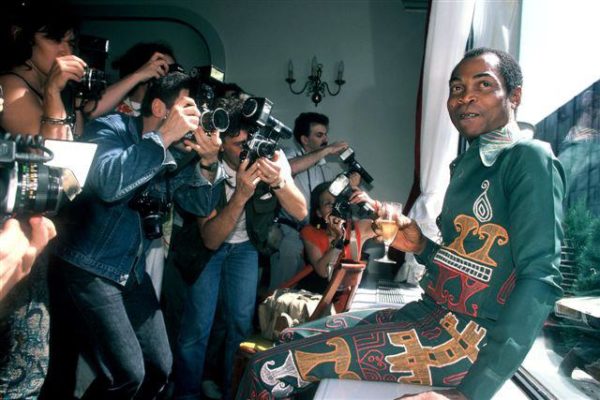 Thursday, August 2nd 2012 marked 15 years since the death of Fela Anikulapo-Kuti, one of the biggest music legends to come out of the African continent.
The Afrobeat musician who became a global icon thanks to his unique sound, his wild lifestyle and his harsh criticism of his country's corrupt military regimes is far from forgotten, both here and in many places abroad.
To preserve his legacy, his family has been making efforts to turn his last house into a museum, the reason his bedroom was left as it is.
Fela Anikulapo Kuti, born in Abeokuta, Nigeria in 1938, was a singer-composer, trumpet, sax and keyboard player, bandleader, and politician. He was one of Africa's most controversial musicians and throughout his life he continued to fight for the rights of the common man (and woman) despite vilification, harassment, and even imprisonment by the government of Nigeria.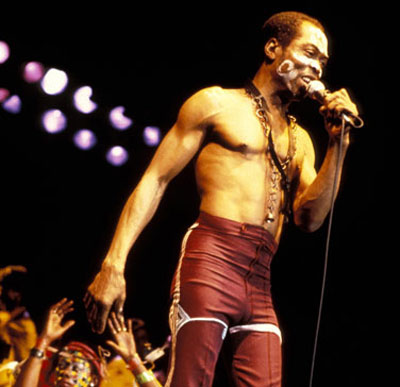 With songs like "Coffin for Head of State" or "International Thief Thief", Fela lashed out on Nigeria's corrupt elite and autocratic government.
Fela was sent to London in 1958 to study Medicine but decided to study music instead at the Trinity College of Music. While there, he formed the band Koola Lobitos, playing a fusion of jazz and highlife.
He was also known for marrying 27 women on the same day, most of them his dancers, and his love of marijuana was well-documented.
He died at the age of 58 from an HIV related illness on August 2nd, 1997. His elder brother, Olikoye Ransome-Kuti stunned the nation when he announced his death.
More than a million people attended Fela's funeral at the site of the old Shrine compound. A new Africa Shrine has opened since Fela's death in a different section of Lagos under the supervision of his son, Femi Kuti.
To celebrate his life, a week-long event tagged, Felabration Ceremony kicked off yesterday at the New Africa Shrine with special performances by Femi Kuti and a host of other musicians. Also, his family is making efforts to turn his last bedroom into a museum.
Here's a video showing his children, Yeni and Femi Kuti speaking about the museum.

As Nigeria, and indeed the entire world remembers the life of Fela, here are reminders of some of his hit songs:
Fela Anikulapo Kuti – Confusion Break Bone

Fela Anikulapo Kuti – Teacher Don't Teach Me Nonsense

Sources: Wikipedia | African Music Encyclopedia | AFP