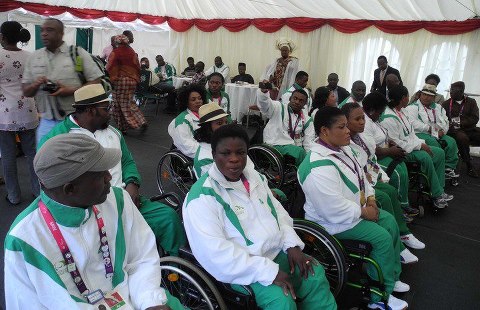 Team Nigeria returned from the recently concluded London 2012 Paralympic Games yesterday to a very low profile reception, unbefitting of a team that brought glory to Nigeria.
At the Paralympic games, the team won 13 medals which includes 6 gold, 5 silver and 2 bronze. They also made four world records, came third position in Africa and finished in the 22nd position in the world.
Channels TV reports that when the 29-man team arrived the Murtala Muhammed International Airport (MMIA) at about 2.30pm on Tuesday afternoon, there was no official of National Sports Commission on hand to receive them.
In an interview with some of the athletes, they complained that special sports was not given due recognition in Nigeira and that the government should accord them similar respect and reward as their able counterparts.
Watch a video of their arrival and complains at the airport – Channels TV