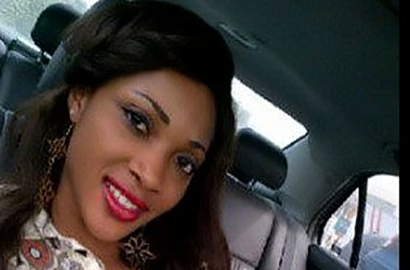 The tragic murder of 24 Year Old Cynthia Osokogu, a post-graduate student of Nasarawa State University and a clothing retailer who was killed in Lagos has continued to yield various twists.
The lovely Miss Cynthia was murdered in Lagos on July 22, 2012 and since then, various stories, arrests and lessons have emerged from her death.
Emerging Stories from Cynthia's death
The first was the arrest of her killers who surprisingly were two undergraduates, her Facebook friends who lured her into Lagos under the pretence of helping her buy cheap goods for her boutique. Okwuoma Echezona Nwabufo (Age 33) and Ezekiel Odera Olisa (Age 23) are currently facing trial for murder in court.
Soon after her death, her family told the media that Cynthia's killers had demanded N20 million ransom from the family. Her father, Flt- Lt. Kenneth Osokogu said her killers sent a text message to his son demanding that he paid N20million into an account which did not exist.
As if that wasn't enough, 3 more victims emerged following the parade of her alleged killers. They claimed that that they had also been lured, drugged and raped by the two men but were lucky to escape with their lives.
To corraborate their story, policemen attached to the Area E Division of the Lagos State Police Command said they discovered nude photos of Cynthia and that of many other girls in a laptop belonging to Nwabufor Okwuomo, the man who lured Cynthia to Lagos and murdered her. The laptop is also said to contain over 50 nude photographs of female victims who have fallen prey to the suspect. The police said some of the photographs showed girls beaten up, tied with rope, their mouths covered with cello-tape with objects inserted in their private part. Cynthia's naked photographs which were taken after she was drugged and unconscious also showed bites and wounds inflicted all over her.
And in another twist, her Blackberry phone was reportedly found with a Port Harcourt based business man who said he bought the phone from a friend in Lagos.
News stories also emerged that the police had arrested two pharmacists who had allegedly sold the drugs that were used to subdue Cynthia. Friends of Nonso Maduakor, one of the pharmacists have written to vouch for his honor and to testify that he's a credible person and he has been wrongfully charged.
Still relating to Cynthia's sad demise, the Nigeria Tourism Development Corporation (NTDC) announced today that it plans to file formal charges against the management of Cosmilla Hotel, the hotel where Cynthia Osokogu was murdered on July 22nd. The Director General, Segun Reunsewe noted that the hotel was operating illegally because it was not registered with them.
Lessons Learnt
While her death still remains a sad and irreplaceable loss to her friends and family, it has brought about a reawakening of people's often false sense of comfort when relating to people met via social media.
Also, it is undeniable that it would probably have been more difficult for the police to arrest the suspects without the CCTV mounted by the hotel's management. Her killers were arrested a few days after her death with the help of the cameras installed on the hotel's premises.
Her phone which was found in the hands of a Port Harcourt based business man also revived people's consciousness on the dangers of buying used phones which could be stolen.
Cynthia Osokogu will be buried tomorrow in Delta state. And as her friends, family members and neighbors gathered last night at the St Morumba Catholic Church, Jos, the touching testimony given by Mr.  Ralph Monye on behalf of her family has left a sore spot in the hearts of many.
"But as friends and relations, I will tell you not to weep for Cynthia; you rather weep for her killers because they have committed crime that cannot be compounded. In law, it means it cannot be settled amicably with the killers. I wonder how God almighty will forgive them, but I wish God forgives them" he said.
May Cynthia's gentle soul rest in peace.